Aziza Mirzan is a multi-hyphenate creator. She's a musician, jewelry maker, ceramicist, and Brooklynite (which we count as an accolade in and of itself, of course). Design is tantamount to everything we do at Terra Kaffe, so when we spotted some of Aziza's ceramics on exhibition at Mika, we knew we had to work together.
With the collection Aziza has brought to TK Markt, coffee lovers and ceramic fanatics alike will appreciate clean lines, soft and expressive color, and an overall enriched coffee-drinking experience. We spoke with Aziza about her artistic process, her approach to working with clay, and where she finds inspiration during her morning rituals.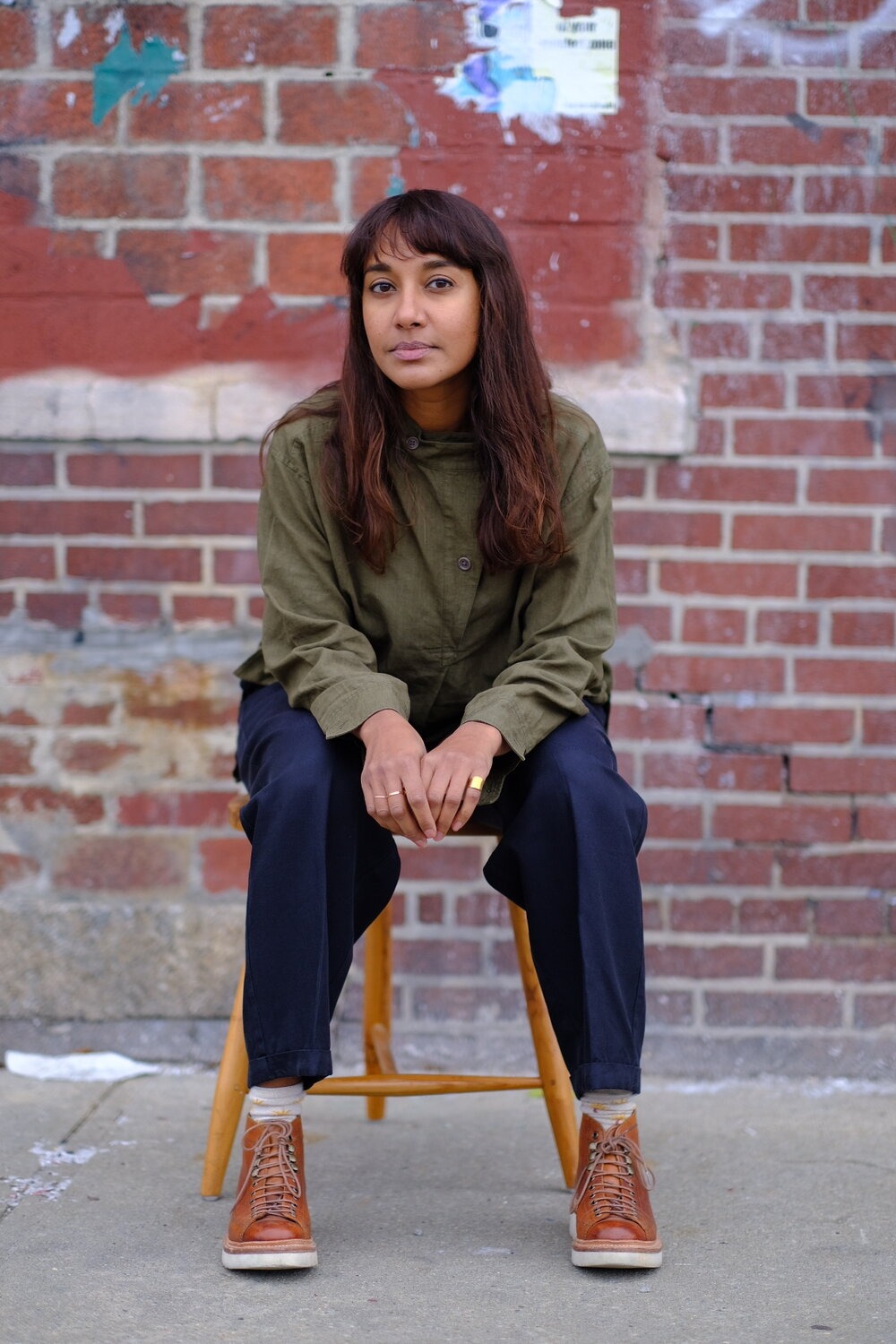 AM: I have to say it takes a lot of effort to not start my mornings staring at my phone, so having a ritual enables me to get out of bed and start my mornings off not looking at a screen. I try to get out of bed soon after I wake and thaw out with a cup of hot water and lemon, while waiting for my coffee to brew (a double espresso made in a Moka pot with oat milk). I also listen to music to get my body moving, with some stretches, hip swaying, and dancing. Making ceramics is such a physical practice and being generally really active, I find moving and stretching my body from the start of the day really helps. Once my coffee is ready, I'll write an entry in 'The Five Minute Journal' (which I repeat before I go to bed). Once that's done, I'll sit and look over my list for the day and the week, and plan my day before opening my computer, turning on NPR, and starting my day.
What is your background in ceramics?
AM: I worked with a touring musician for many years and in between tours, I wanted to do something that wasn't music related, so I took a class at a local ceramics studio. I was immediately hooked and after about a year and a half, I became a member at a private studio. This is where I was really able to dig deep and develop my practice and started taking commissions and selling my work.
Have you always been a ceramicist? Or did you used to work in a different field?
AM: I've had a variety of professions since graduating from university — my first job out of school was in a jewelry and contemporary art gallery, working with artists and designing bespoke jewelry pieces. From there, I worked in corporate, in Investor Relations, and Stock Options, and then moved to a startup where I did HR. I took a year off to travel and then worked with another startup, doing Marketing and Sales. Most recently, I've been working with musicians doing management and I'm a partner in a music studio and record label, based in Brooklyn, and fortunately, I've been able to fit ceramics in pretty seamlessly.
How has your style changed over time?
AM: I've always made functional work and have always had a focus on clean lines. But I've gotten bolder with color and texture, and have been making larger work and more vessels, also making much thinner thrown work. I've also had the opportunity to fire some work in an Anagama kiln, which uses firewood instead of gas or electricity to fire the kiln. No two firings are alike, so you get some really wild, unpredictable, and beautiful results. Most of the work I make for these special firings are still functional but have allowed me to push further with form and texture.
Is there a specific environment or material that's integral to your work?
AM: My shared studio in Bushwick is an incredible light-filled space and most of my work is made there. I use the wheel for most pieces, and I use a variety of clay bodies and glazes.
Where do you find your inspiration? Which art trends, if any, inspire your current work?
AM: I look to design magazines and art books when I need inspiration and of course Instagram, and I tend to veer away from trends, unless it's a nod to a particular color that may be having a moment. I also try to go to galleries and museums a few times a month - I love to see what other artists are producing at the current moment. I also love old ceramics magazines.
What about TK Markt made you want to showcase your products with us?
AM: I really like the aesthetic of the brand and that they're also a fellow Brooklyn-based business; that also appreciates and amplifies artisan-made objects.
When creating your mug and espresso cups for Terra Kaffe, what kind of design considerations played a part?
AM: The clean lines of the TK-01 inspired the pieces I created for Terra Kaffe. There's a simplicity and austerity to the TK-01 that I wanted to reflect in the design and a nod to the Bauhaus that I also appreciated.
What are you most proud of in your work?
AM: I make everything by hand, either on the wheel or hand-built — this means every piece is different and a singular piece in its own right, even if part of a set. There is nothing mass-produced about my work, and my hand touches every single piece.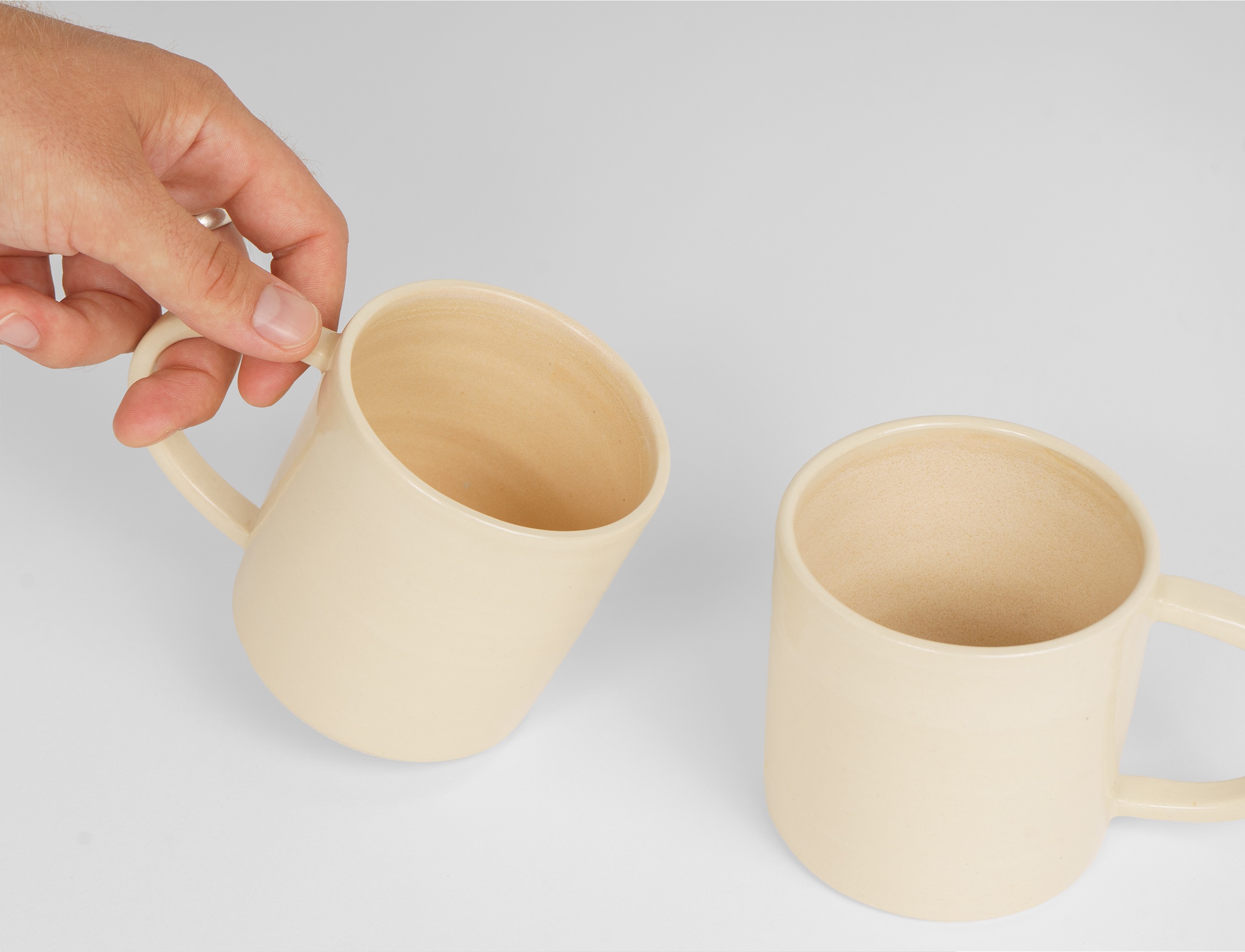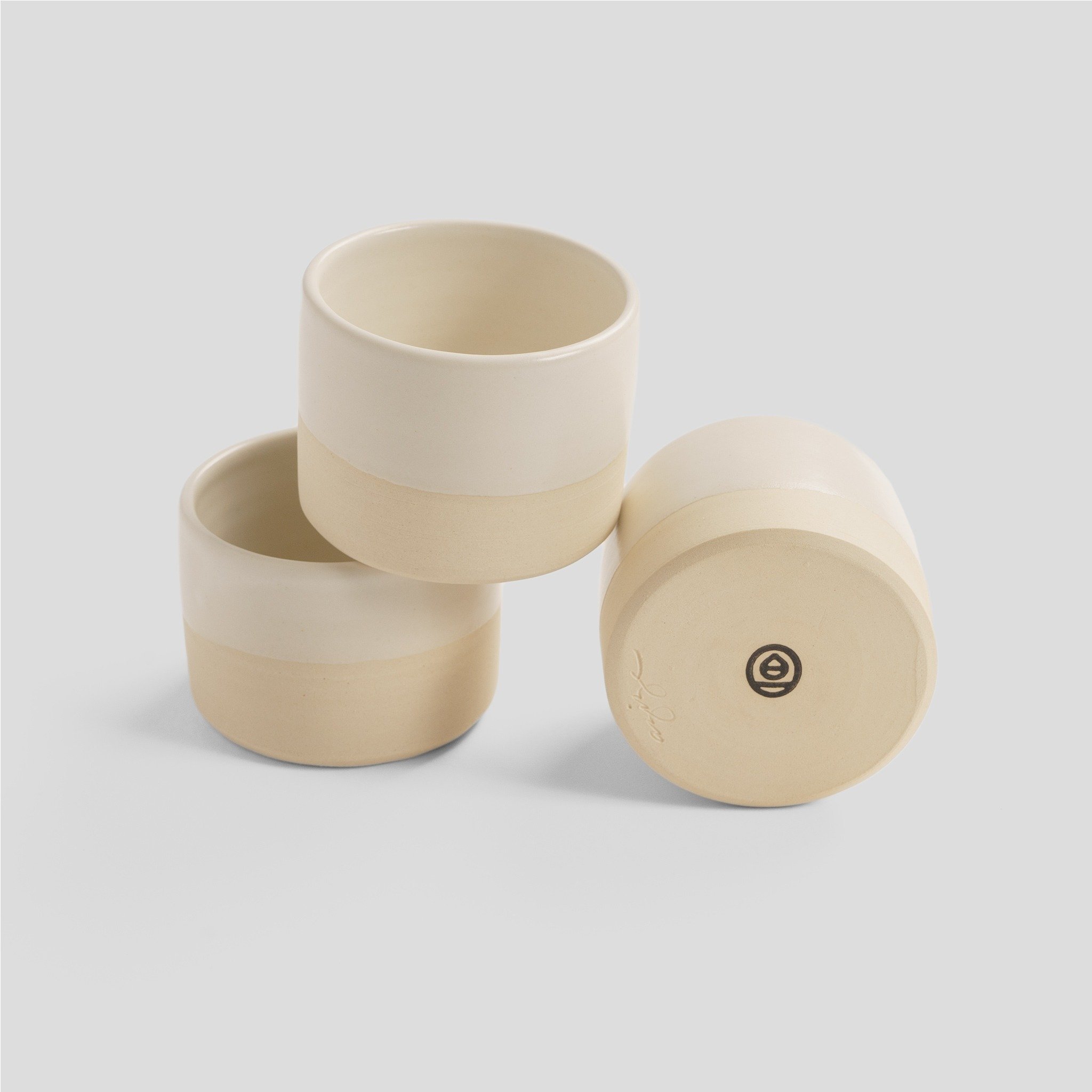 What is your favorite way to enjoy coffee?
AM: Depends on the time of year, but in summer I love espresso with tonic and a dash of orange bitters, or kumquat syrup if you can find it. Otherwise, it's a hot long black with a little bit of oat milk. I like the crema that you get with the long black, as opposed to an Americano, which I find a lot of coffee shops just fill the cup to the top with hot water.
What is your favorite place in New York City?
AM: This is a hard one! I really love certain parts of Prospect Park because you can almost disappear in the trails and feel like you're not actually in the city. Another favorite is Grand Central; I love the celestial mural, which is actually backwards, and taking friends to the Whispering Gallery. And of course, crossing the Williamsburg Bridge by bike, there's a spot where you can stop, when heading from Brooklyn to Manhattan, to look at the skyline; it truly never gets old.
What is something you love to do completely separate from your work?
AM: I like to go to concerts and shows and dancing with friends. I also like to sew and knit and I love hand-crafting my halloween costumes.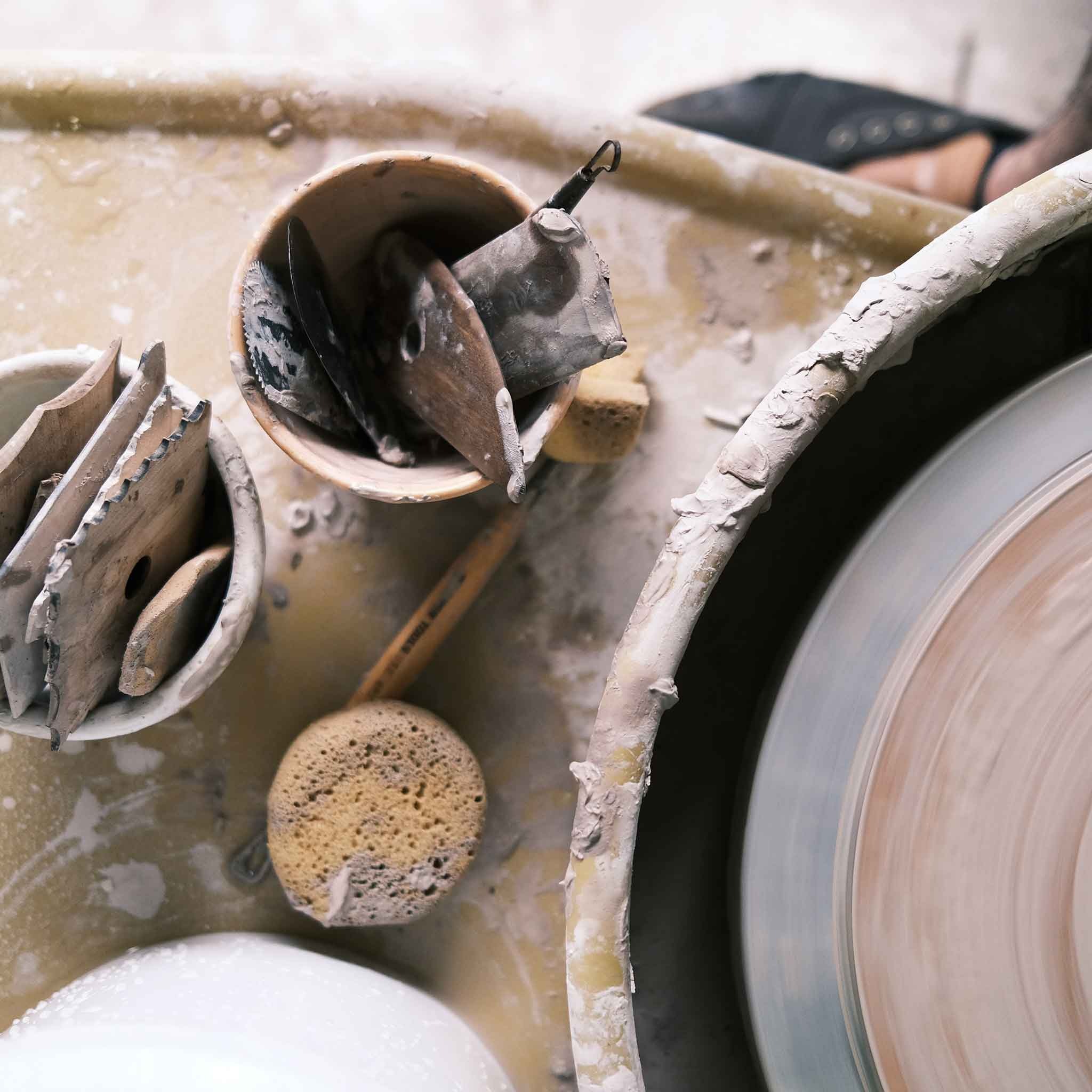 Speed round: This or That?
Morning Person or Night Owl — Night Owl
Dairy Milk or Plant-Based — Plant-based
Light Roast or Dark Roast — Dark Roast
Affogato or Espresso Martini — Affogato
Croissant or Pain au Chocolat — Croissant

You can find Aziza's exclusive drinkware for Terra Kaffe in TK Markt, follow her on Instagram @azizamirzan, and visit her website here.