November, 2019
Manufacturer exploration.
Our founder meets with various manufacturers overseas to find a partner for a large scale superauto project. A lot of time is spent building relationships and determining the infrastructure needed for fabricating all the parts that go into a an evolutionary piece of coffee tech like TK-02. We set out to build TK-02 from the "grounds" up, which is no easy task! January 7-9, 2020
Attending CES.
We went to the Consumer Electronics Show in Nevada to check out the latest in superauto technology. We also shook hands with a lot of potential electronics partners.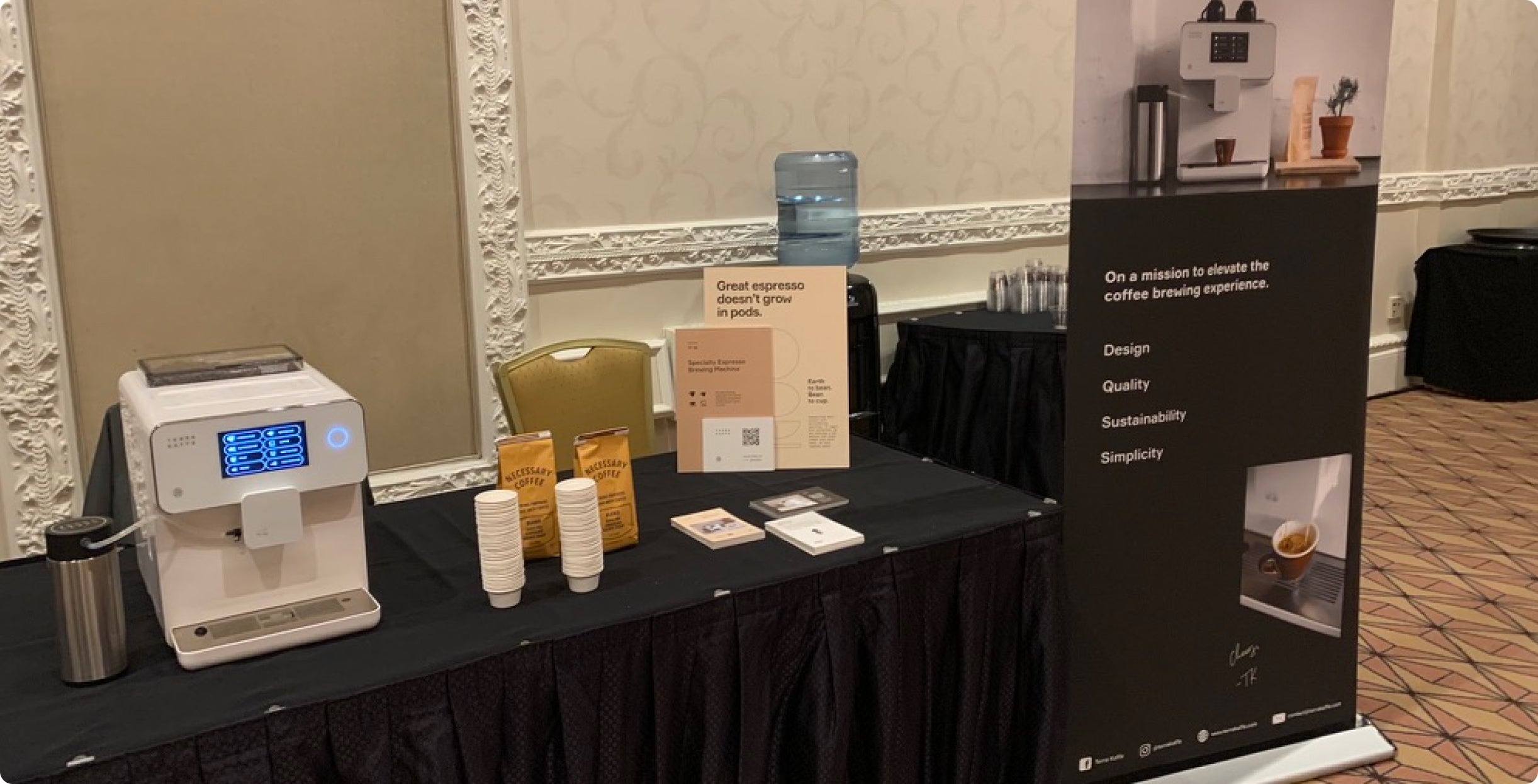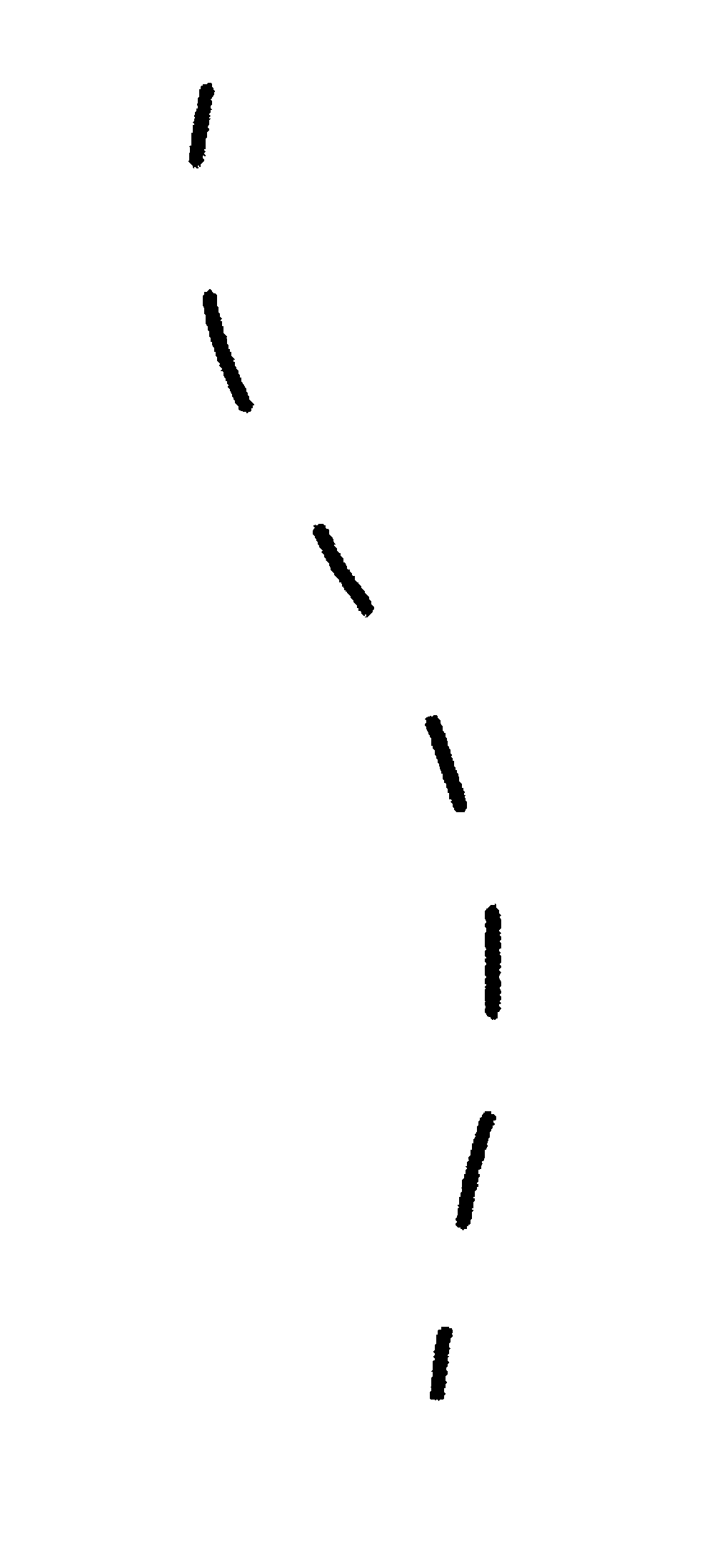 September, 2020
Official TK-02 project kickoff.
Nicknamed "Project Brücke," the work to realize TK-02 begins! All 35+ Terra Kaffe staff members are involved in helping TK-02 take shape. From designers and customer experience professionals, to operations teammates and marketers, we all set our sights on TK-02.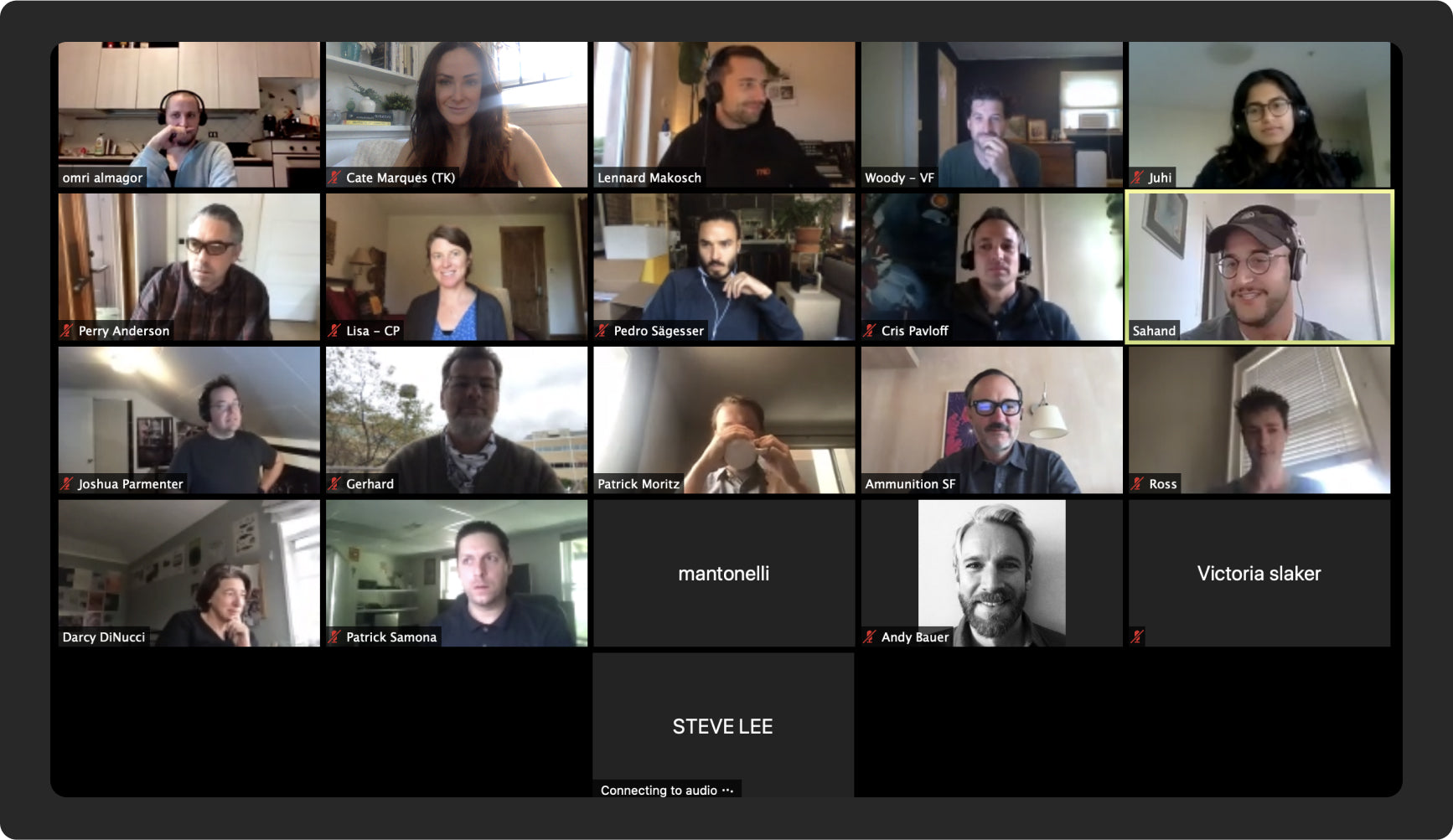 October, 2020
Community outreach + customer surveying.
TK-02 was directly influenced and inspired by TK-01 users. We conducted extensive market research, numerous surveys (including thousands of TK-01 owners), and gained valuable insights from our existing customer base to understand what they needed in a new machine.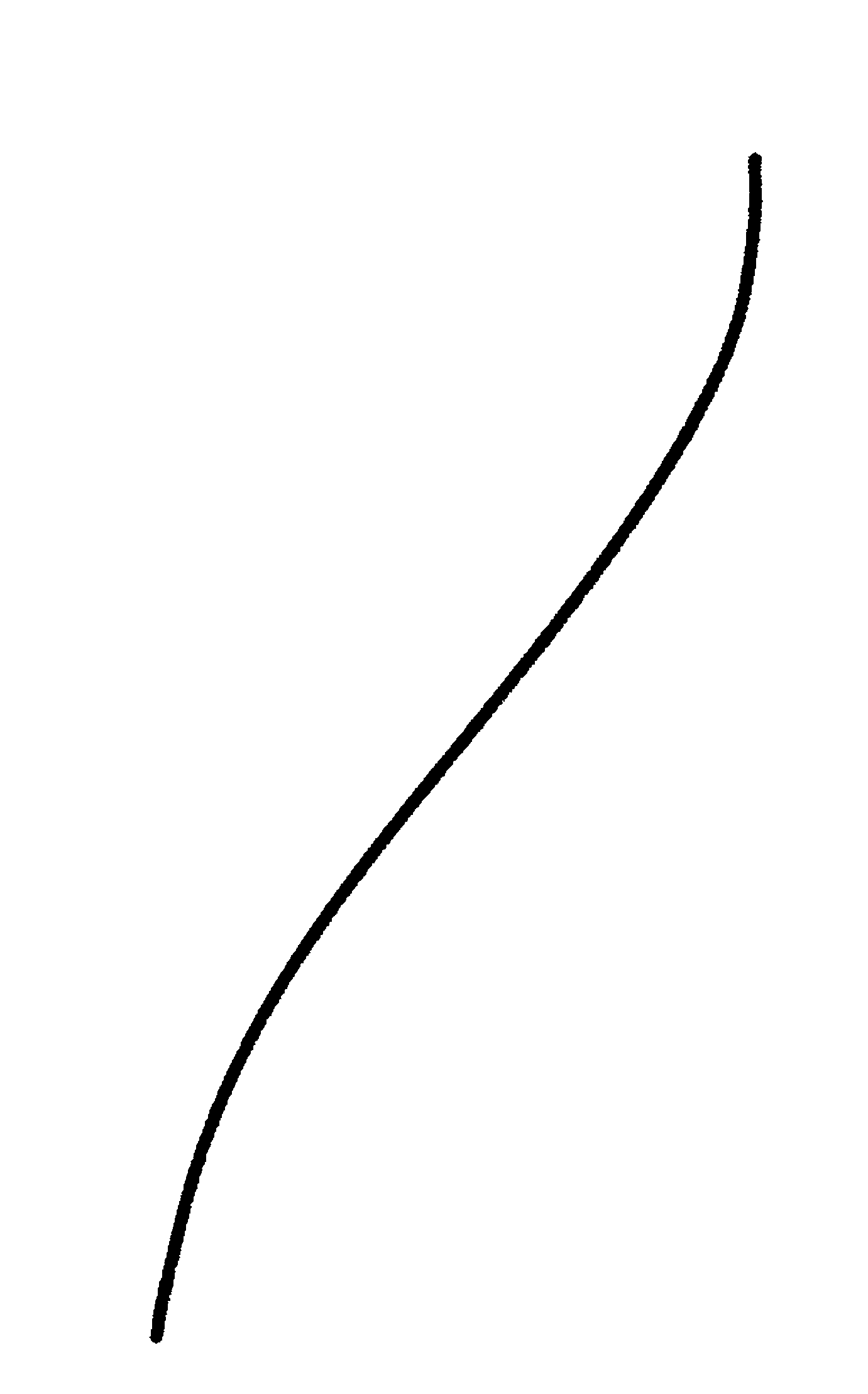 November 17, 2020
Initial designs & 3D modeling.
We partnered with the San Francisco-based design firm Ammunition to work on the industrial design of what would become TK-02. They also helped to lay the design foundation of the TK App and TK-02 touch screen!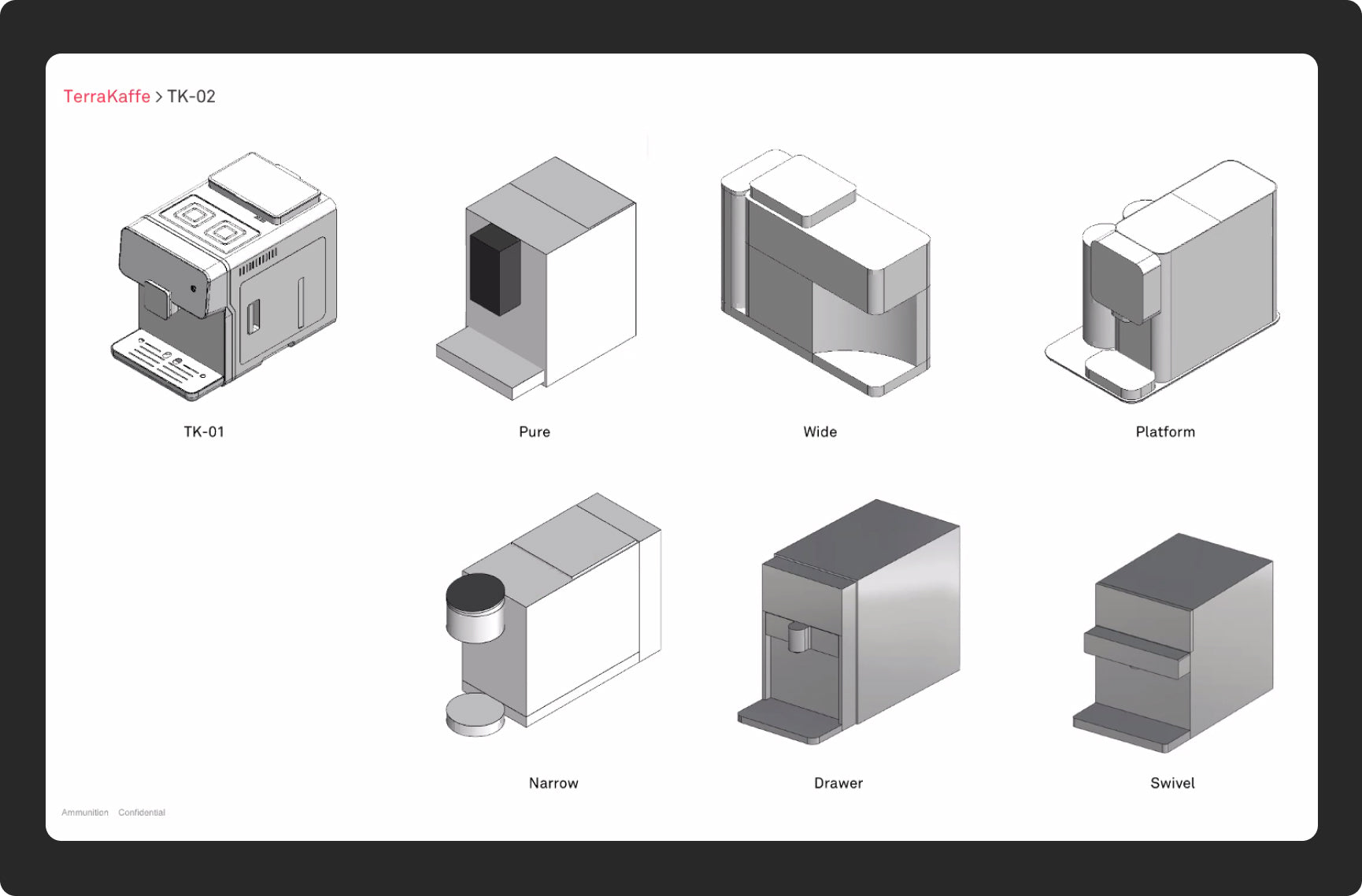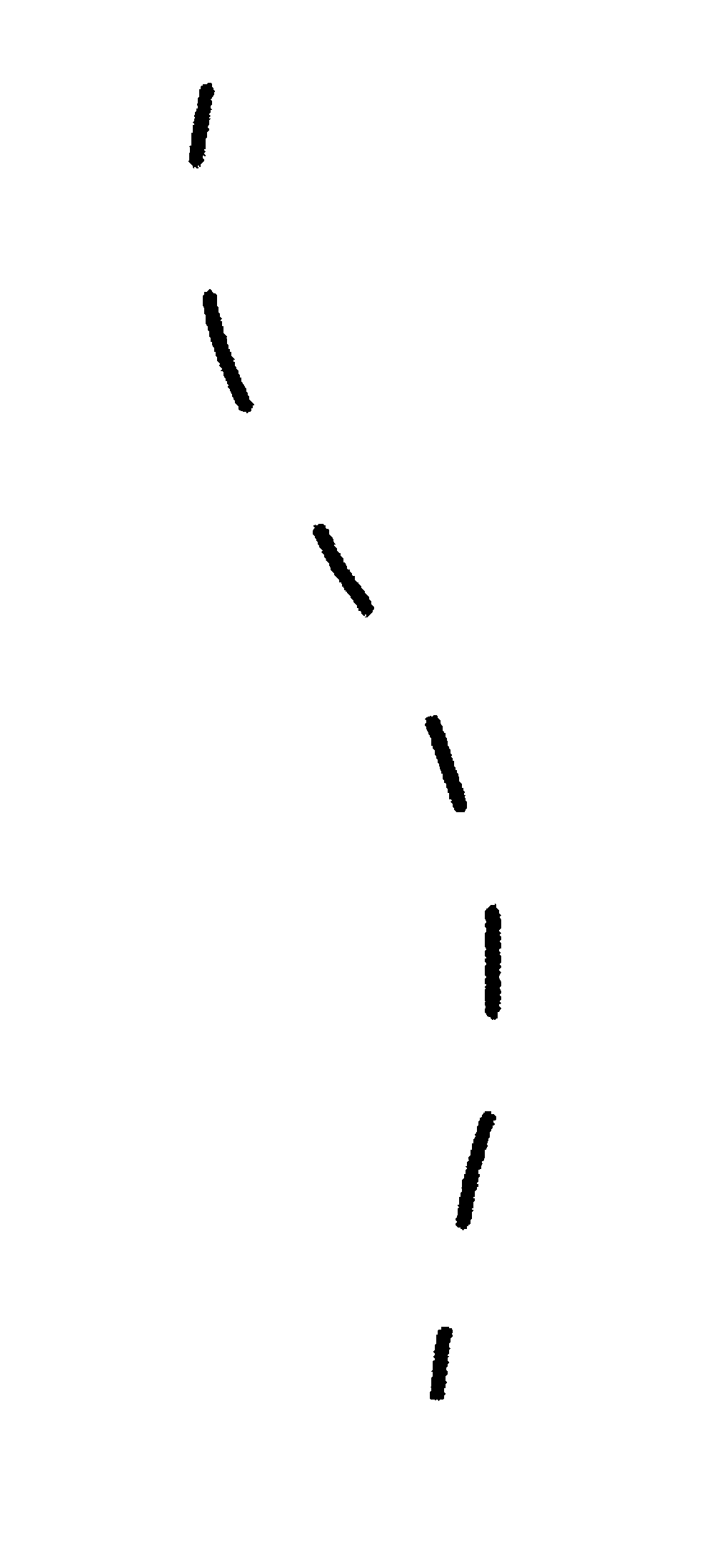 November 18, 2020
App development begins.
We wanted to create unprecedented connection with the TK App. Though we worked on 3 different versions before arriving at its current shape, one thing remained constant: It had to help transform the coffee making experience.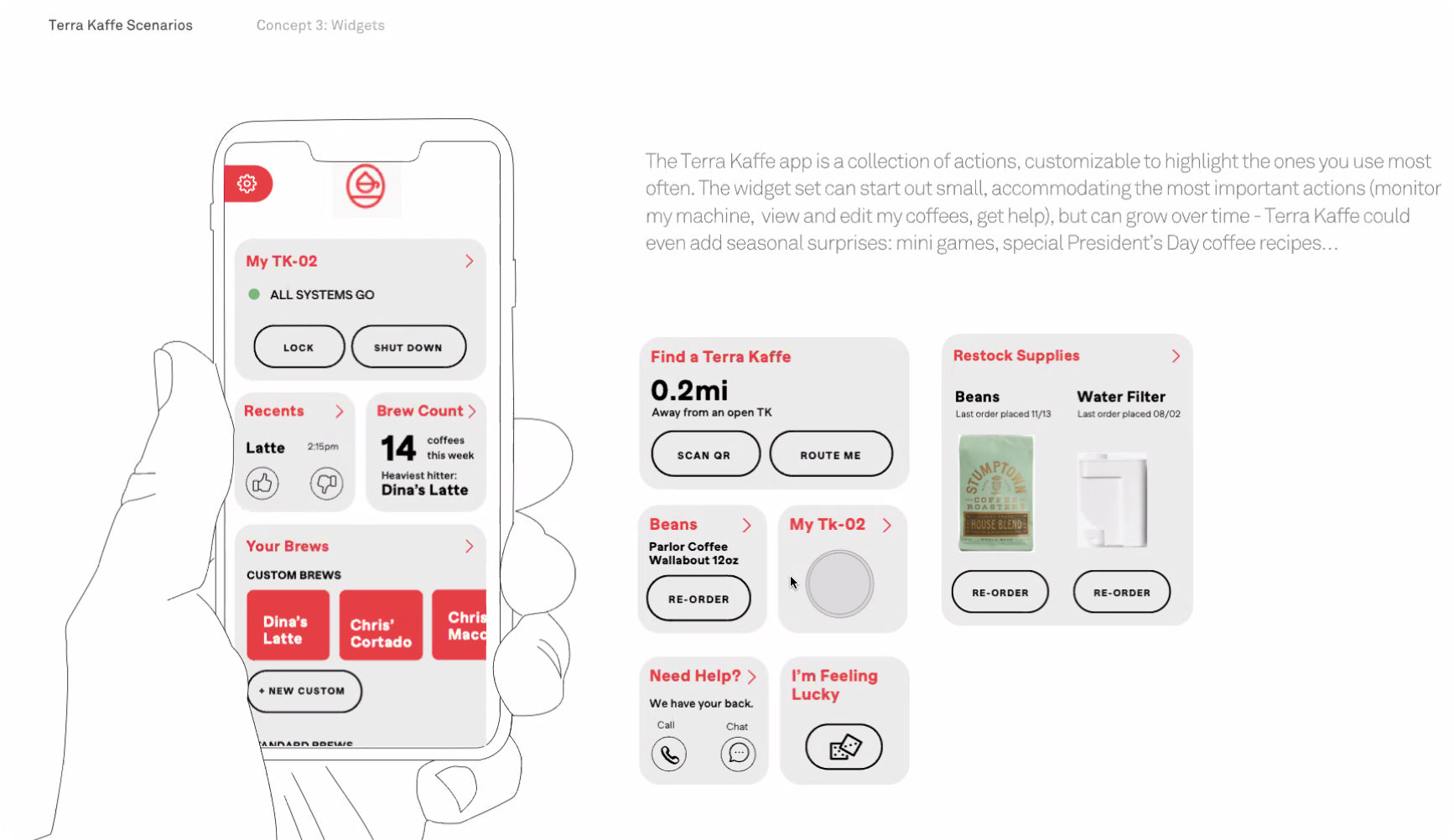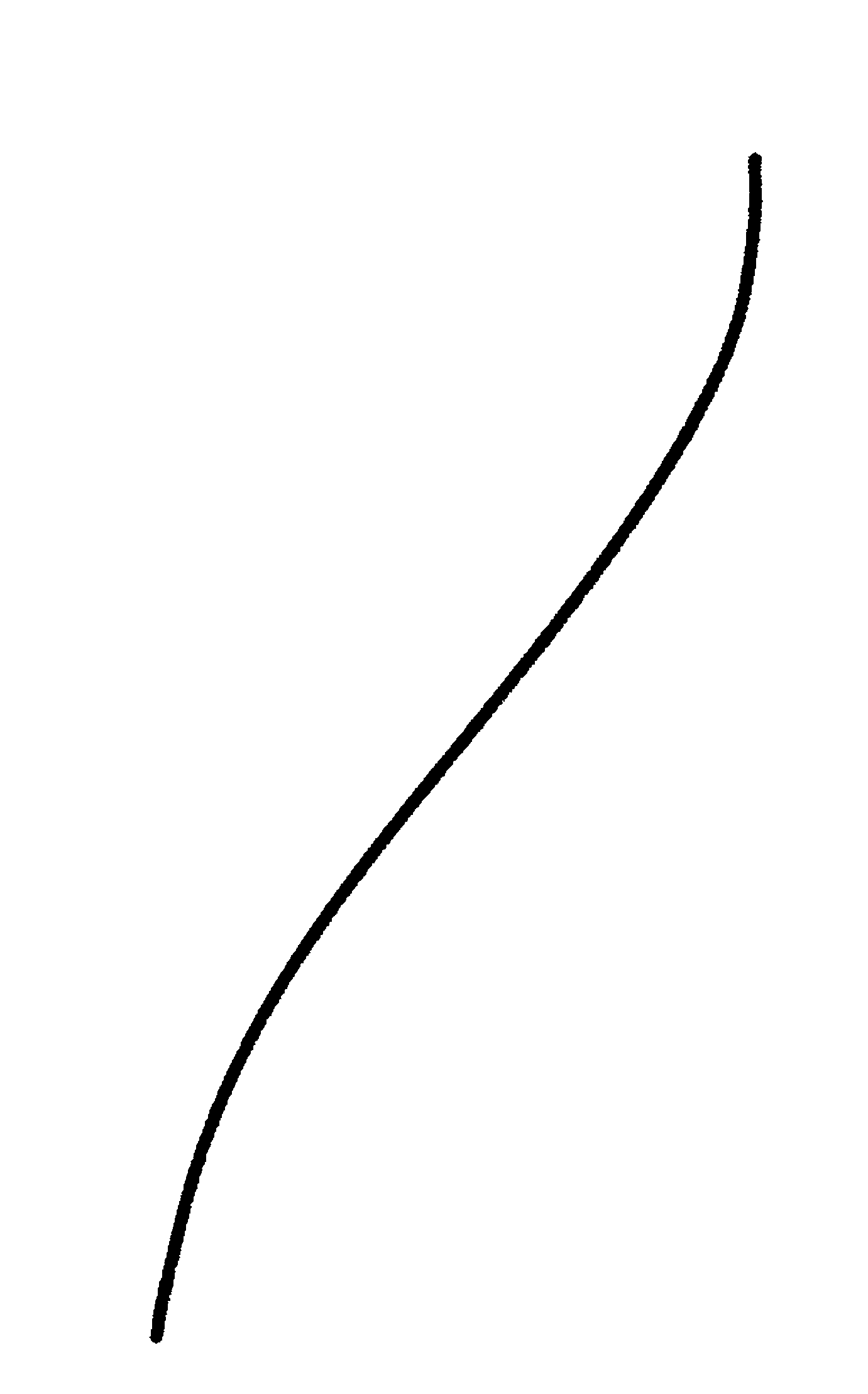 September, 2021
Alpha units complete.
The first ever proof-of-concept prototypes of TK-02 are ready for validation. A very far cry from the finished product, these three alphas will help us understand what needs tweaking.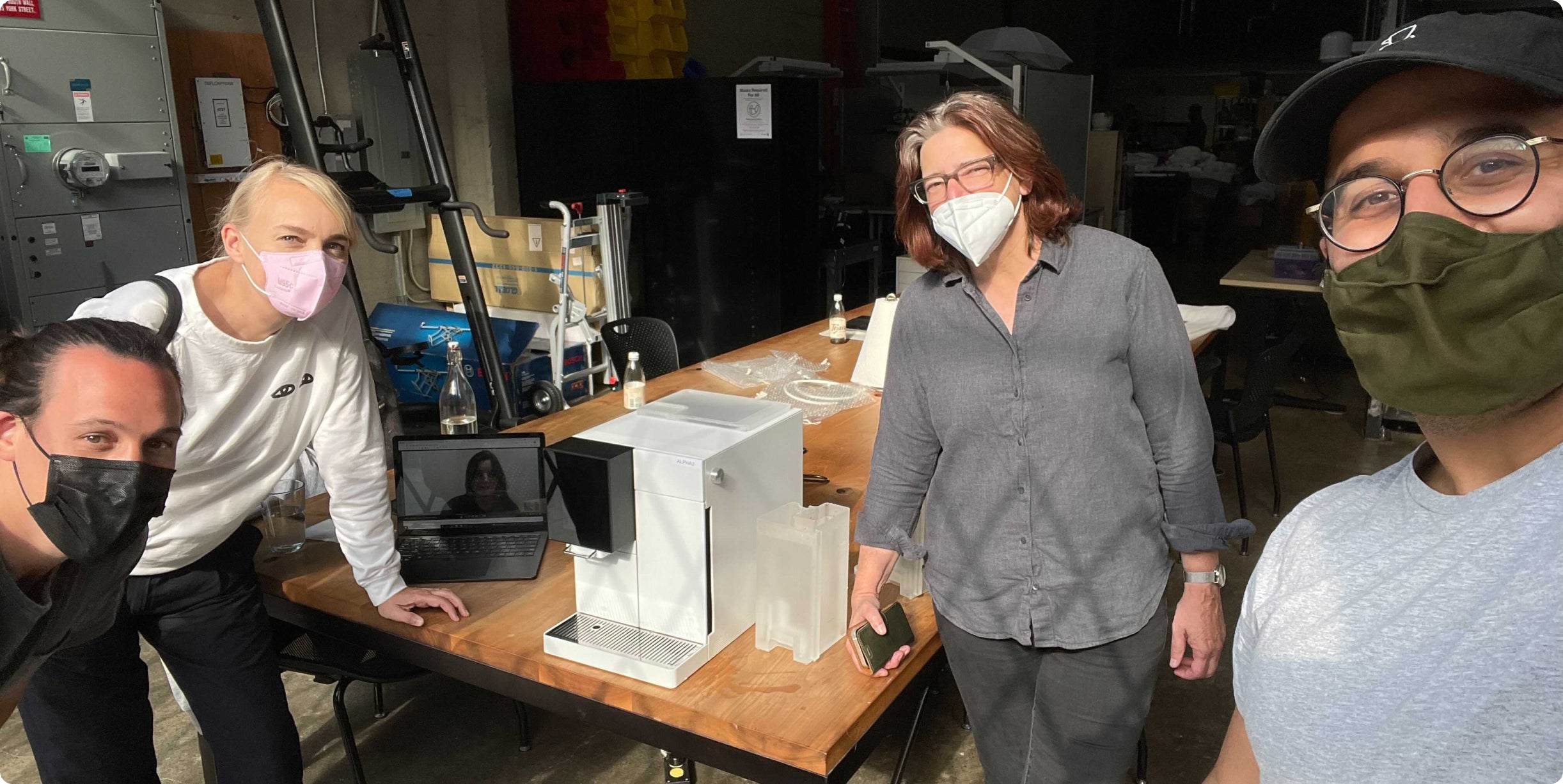 October, 2021
Design iterations and firmware integration.
Firmware, the bit of software that instructs a machine to complete a range of important functions, is first installed on a TK-02. Meanwhile, the design teams are working on CAD (computer-aided design) files to further tweak details of the TK-02 hardware. December, 2021
A new product development partner joins the project.
Kaizen Dynamics (Fellow, Eight Sleep) joins us during the beta development stage to help us build new prototypes. They also assist with sourcing materials, mechanical & electrical engineering work, and getting TK-02 fully certified. February, 2022
Beta units complete.
The entire team comes together to rigorously test the latest firmware, further iterate on design changes, and make huge decisions on how to make the next version of TK-02 even better.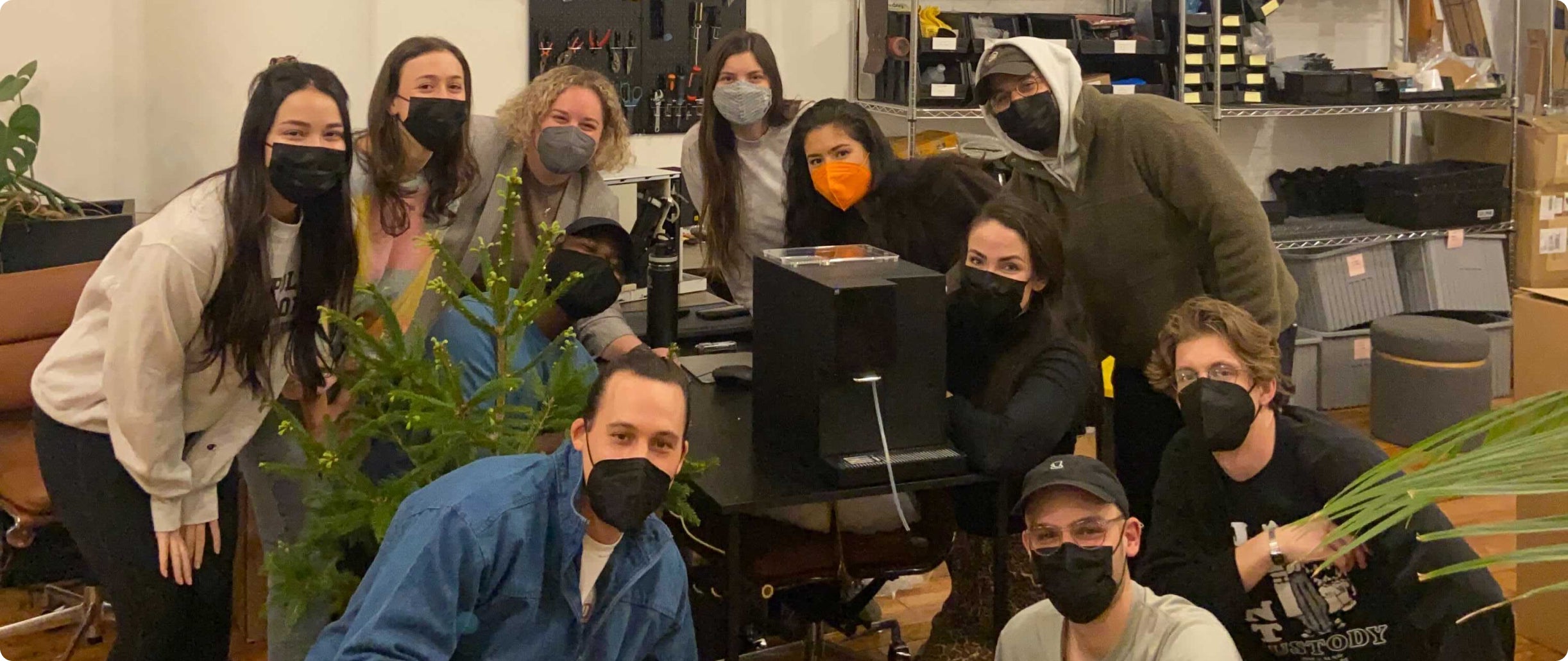 October, 2022
First pre-production units complete.
The latest iteration of TK-02 is the first that features the current touchscreen and entirely "off-tooled" parts, which are components that are final and require no further tweaking. This round of machines occupies the validation phase, where we confirm its full coffee-brewing chops.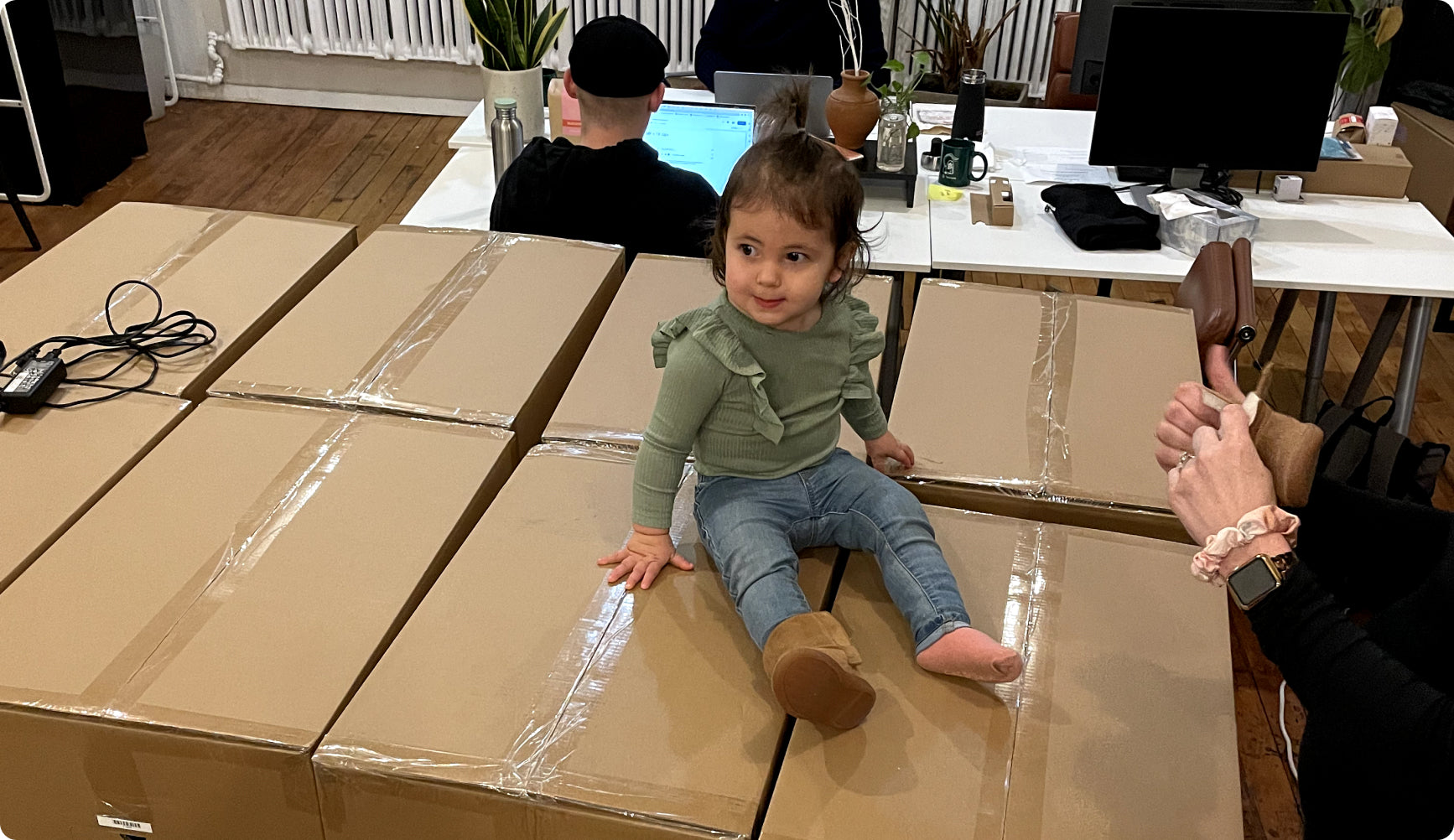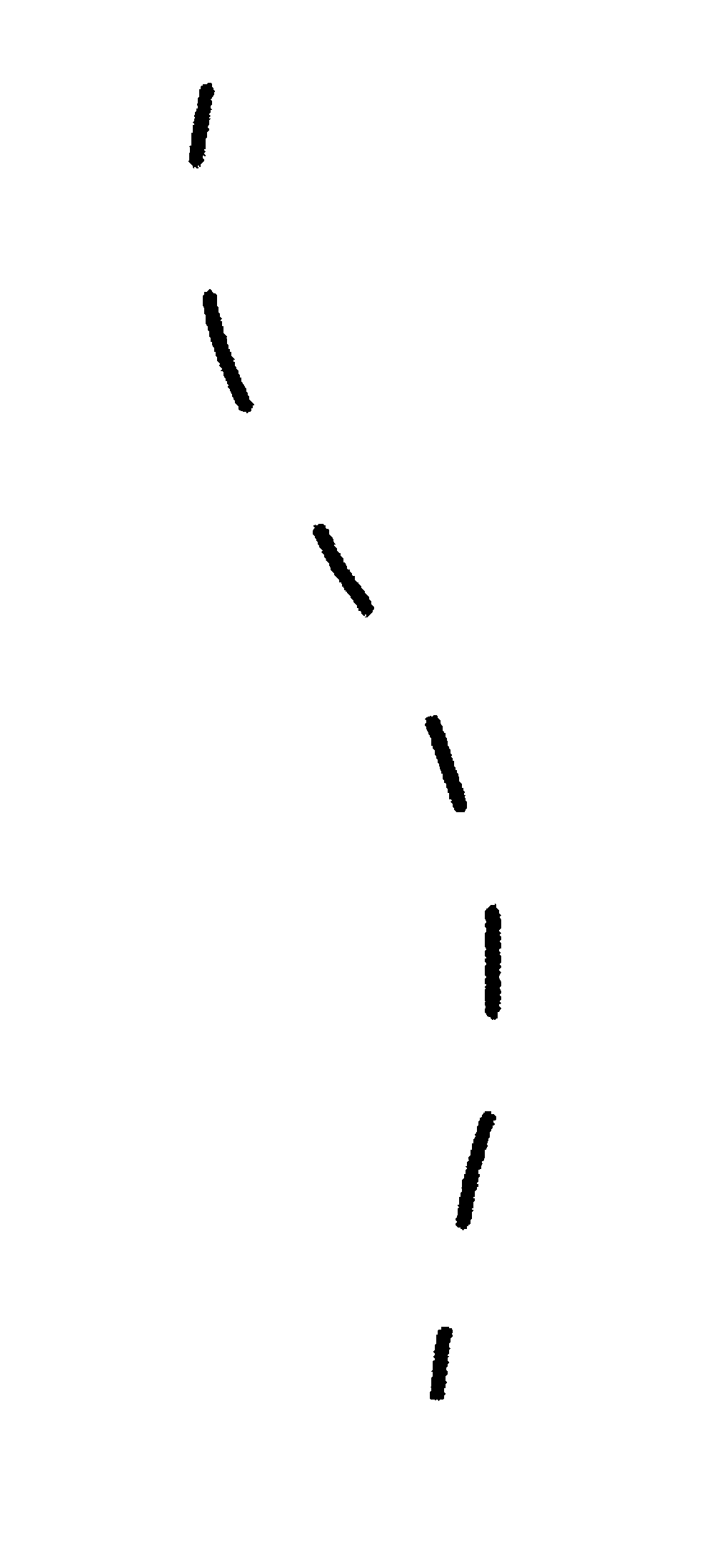 October 7-9, 2022
We attend The New York Coffee Festival!
Our booth at NYCF was one of the festival's most popular. This was the first chance for coffee lovers to see (let alone demo) our brand-new TK-02.
Read Recap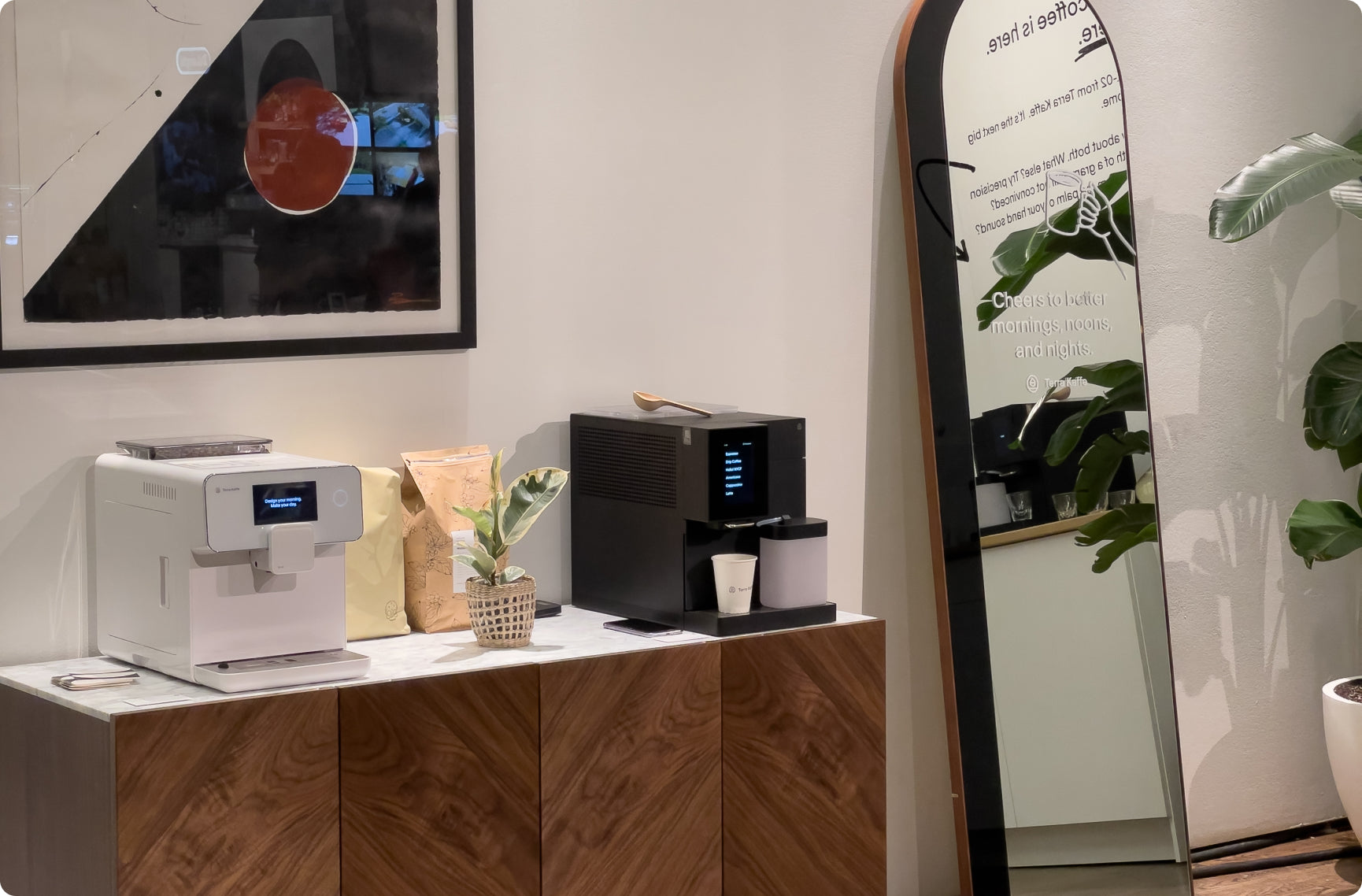 "Comes with features such as and unparalleled level of precision, customization, and quality from whole bean coffee."


October 9, 2022
TK-02 is officially announced for pre-order!
After years of research and development, the entire TK team excitedly sets TK-02 live on our website. Within minutes, hundreds of fans place their pre-orders.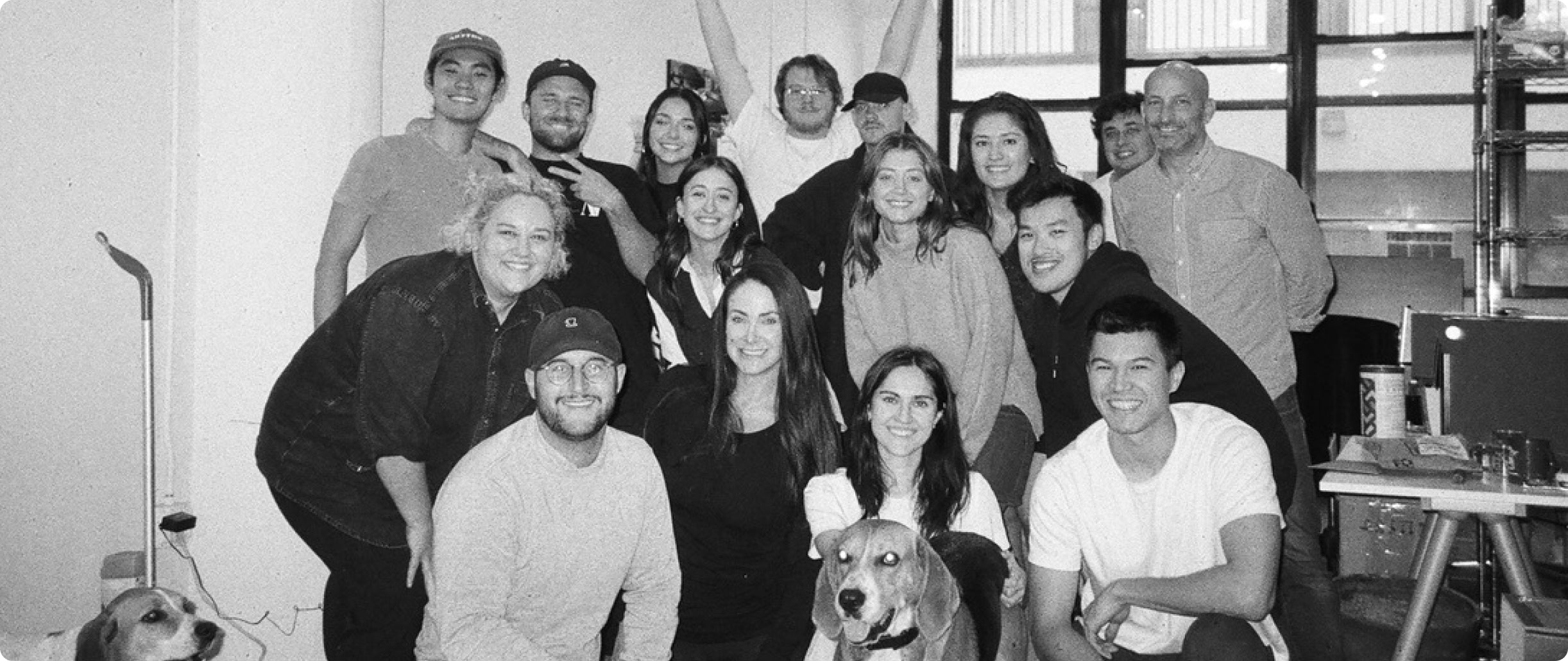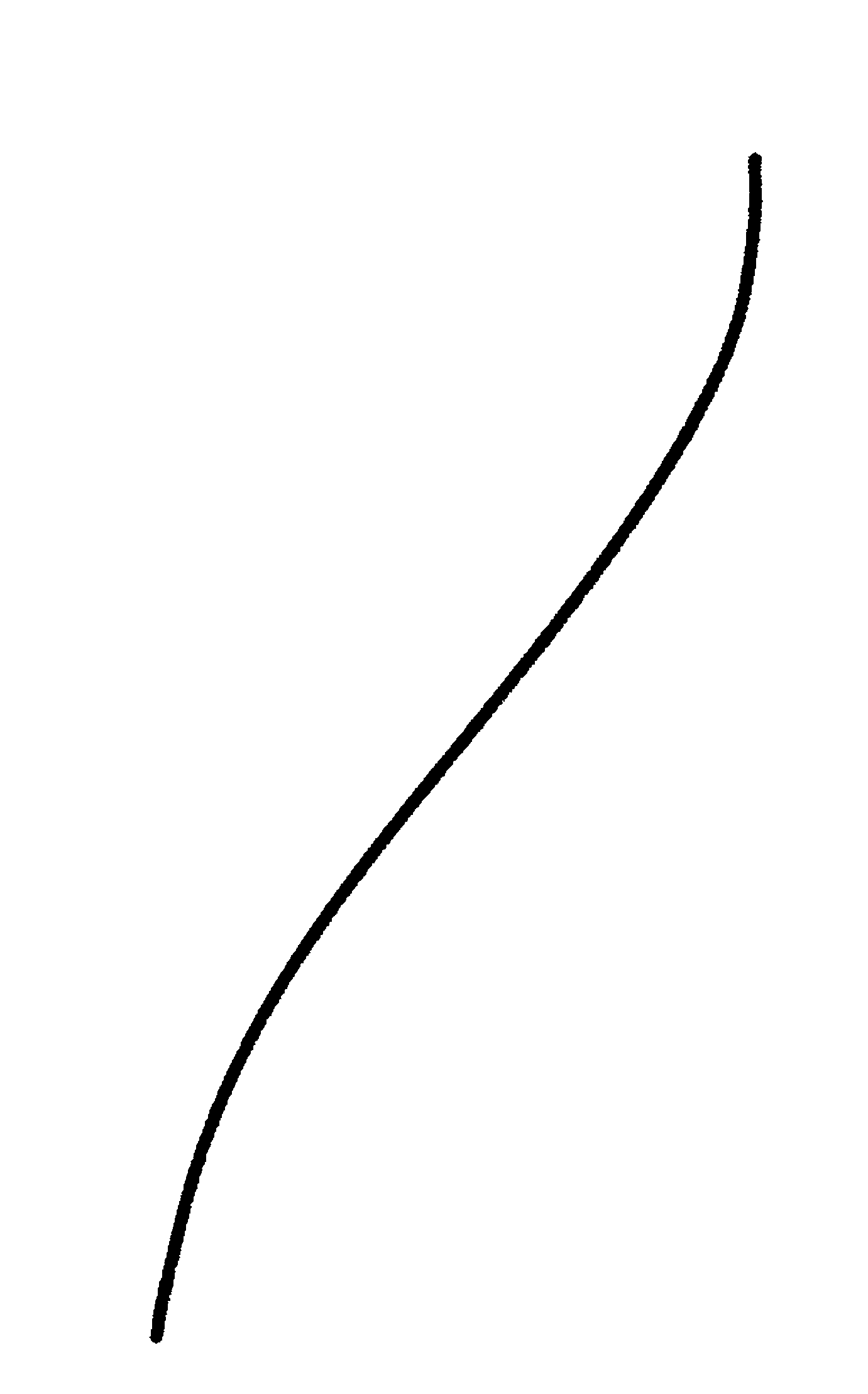 December 8-11, 2022
TK-02's first appearance in the wild.
TK-02 attends Masters of Good's MOG15 sustainability pop-up in New York City's Lower East Side. While there, we handed out piping hot coffee, demonstrated some of TK-02s unique features, and answered coffee questions from tons of intrigued patrons.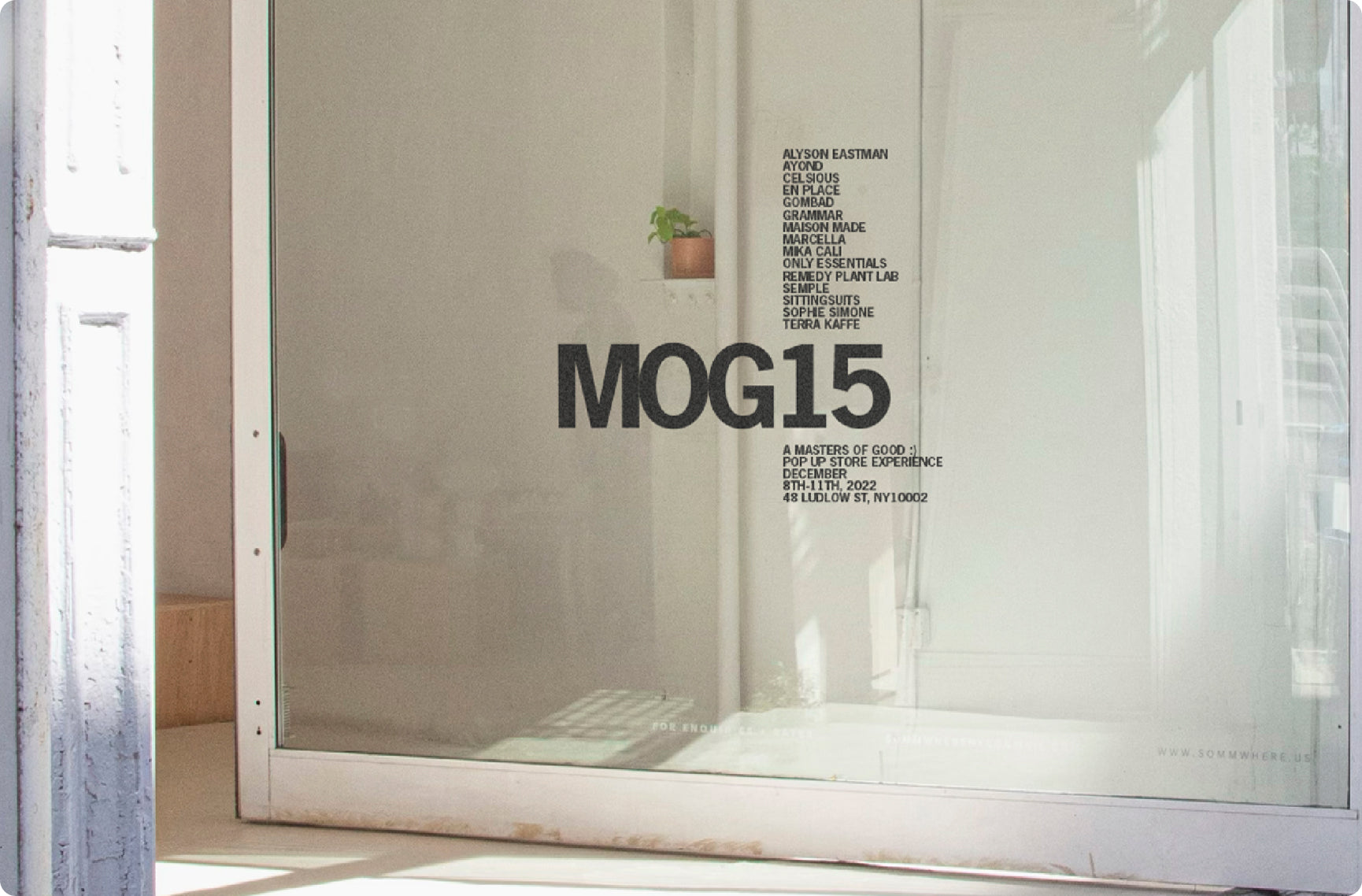 January, 2023
T1 build complete.
After rigorous testing and updating to date, this latest version is a major milestone. These assembled units contain parts made via injection molding, which is a crucial step towards completion. Terra Kaffe's ambitious vision for the next generation coffee machine is becoming realized.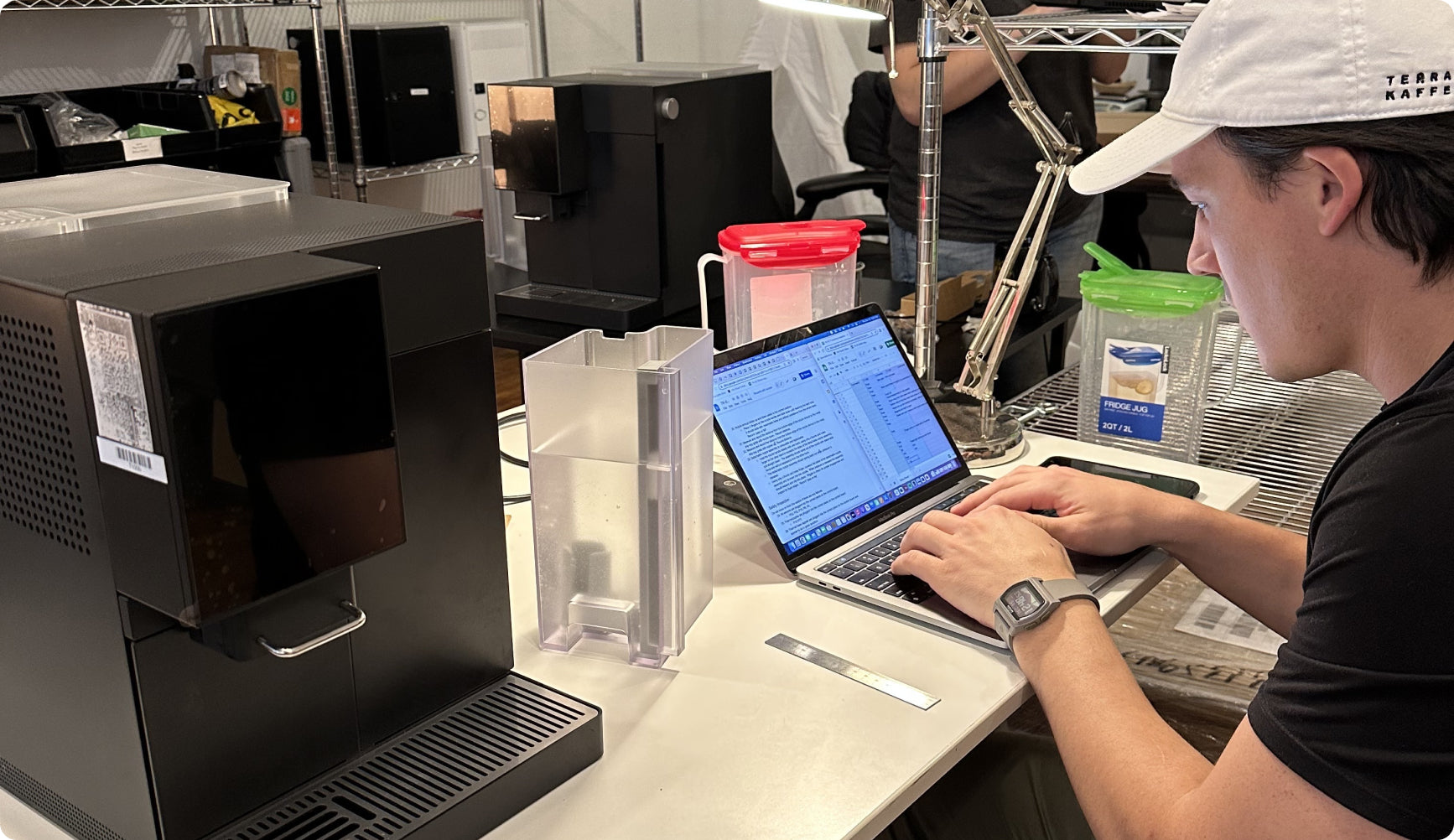 January 10, 2023
TK-02 is an award winner!
After submissions from over 80 countries (a record turnout), Terra Kaffe and TK-02 are selected by the International Design Awards (IDA) for the "Home Interior Products-Kitchen Appliances" category. TK-02 is the only coffee appliance to win.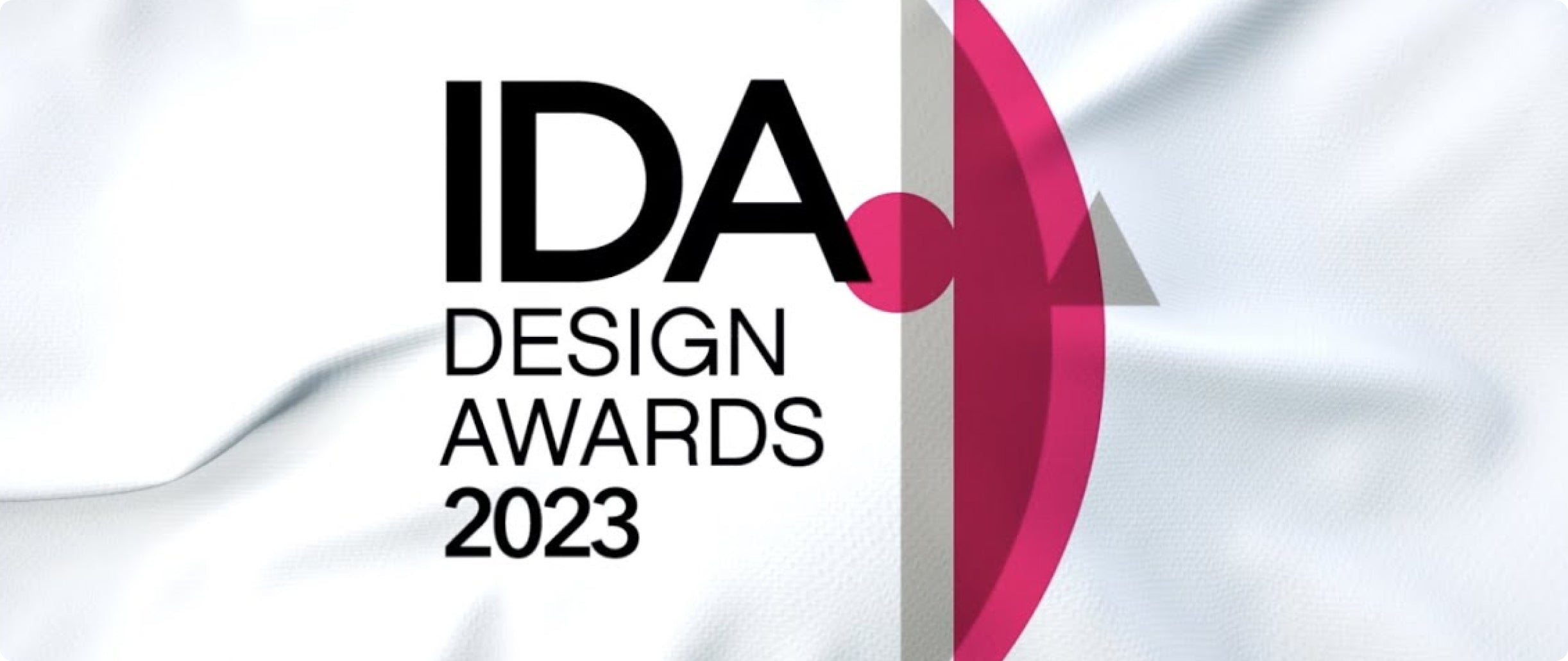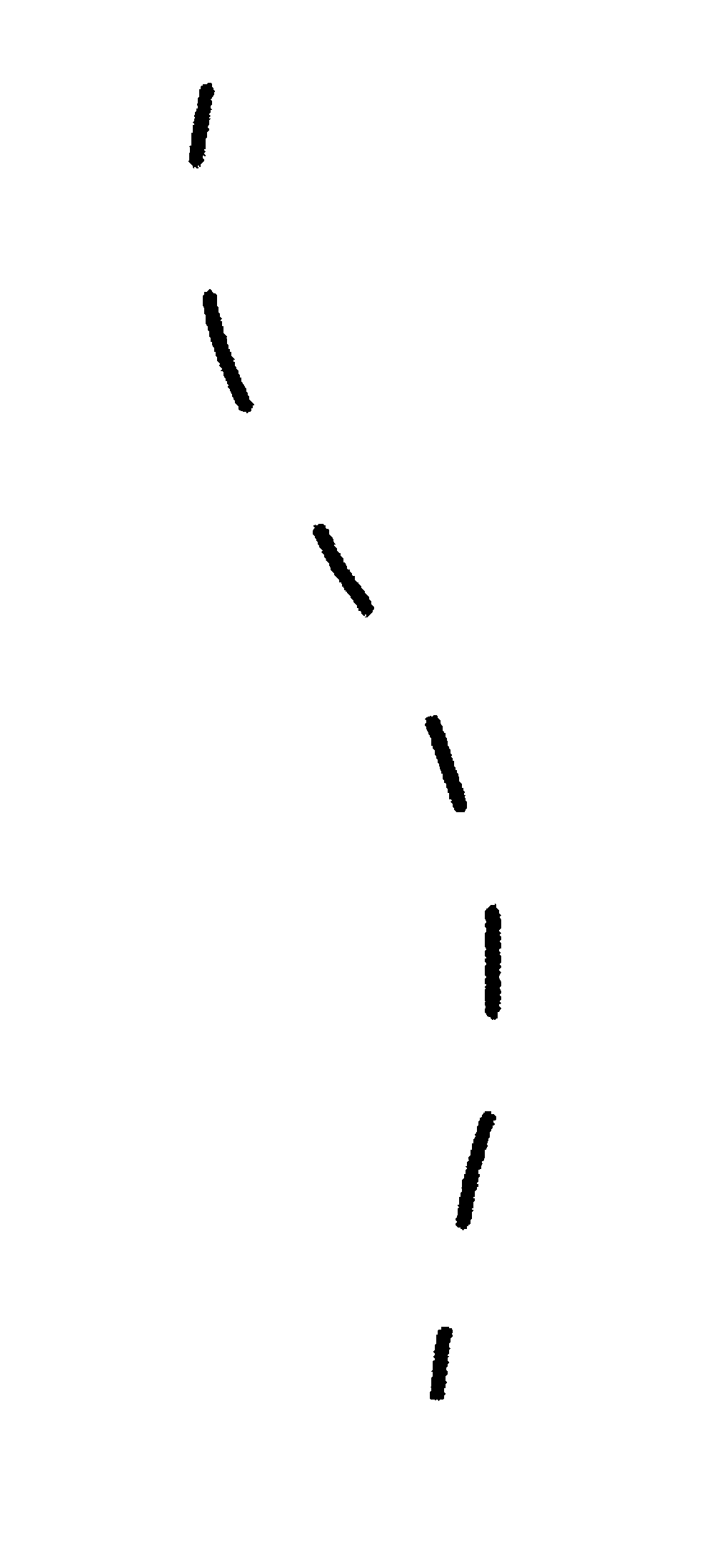 March, 2023
T2 units arrive in Brooklyn.
Sent by air from our overseas manufacturer to our office in Greenpoint, Brooklyn, TK-02 is ready to be dissected, tested, and (of course) used to make amazing coffee for the entire office.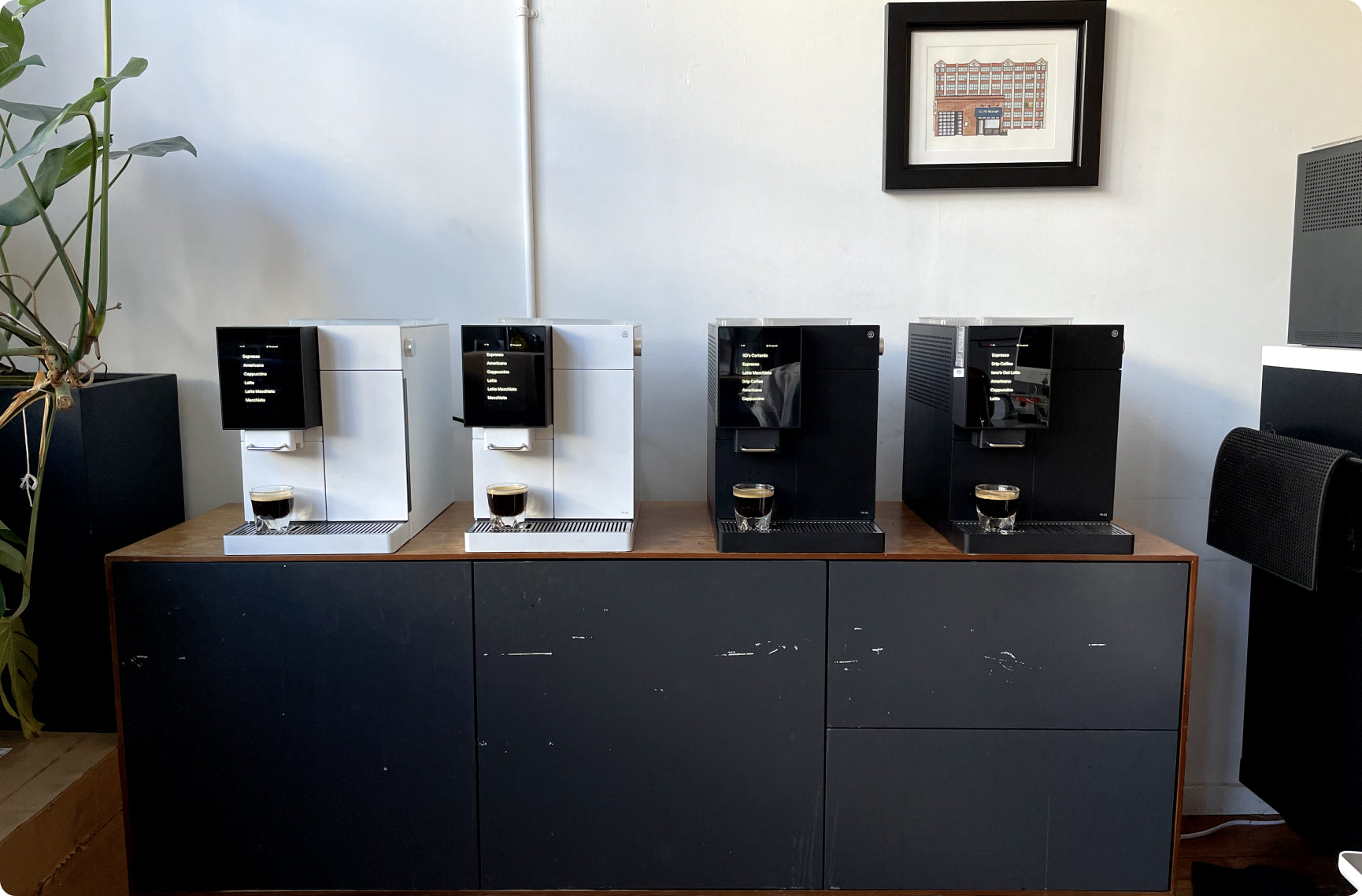 "Terra Kaffe's latest espresso machine, the TK-02, adds an updated design, an app, and - most important - the option to brew a cup of coffee."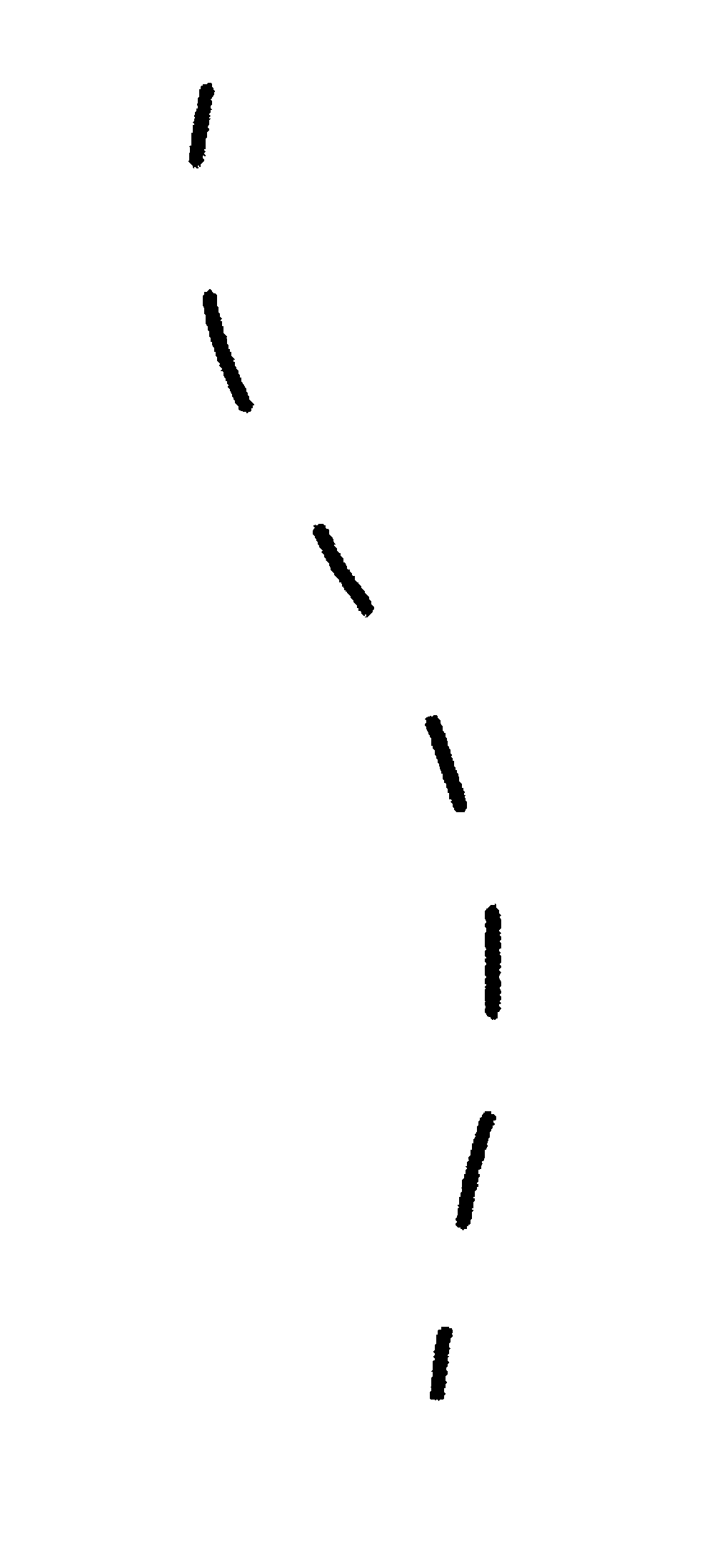 April 5, 2023
The Brooklyn team heads to China.
Members of our engineering and operations teams visit with our manufacturing teams in China. After nearly 2 years of travel restrictions and countless video meetings over four time zones, we finally get the chance to meet our overseas team in-person and make pivotal decisions regarding TK-02's next build.

"Engineered and designed from the ground up, the TK-02's compact industrial design takes inspiration from Terra Kaffe's passion for modern precision and clarity."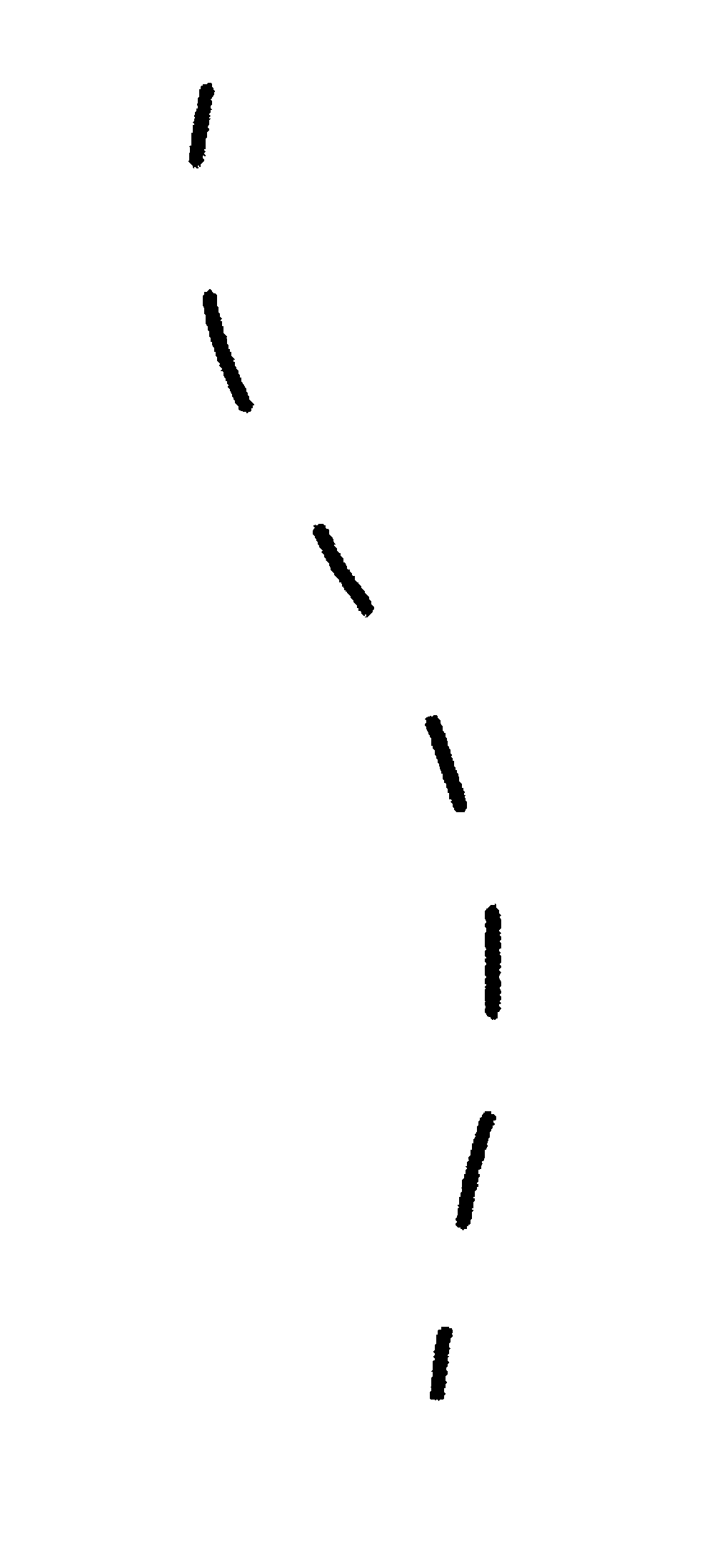 May, 2023
TK-02s make their way to team members' homes.
When it comes to putting TK-02 through the wringer, we're serious about leaving no stone unturned. To accurately test TK-02's performance in real-world situations, select team members begin using TK-02 for their daily coffee intake.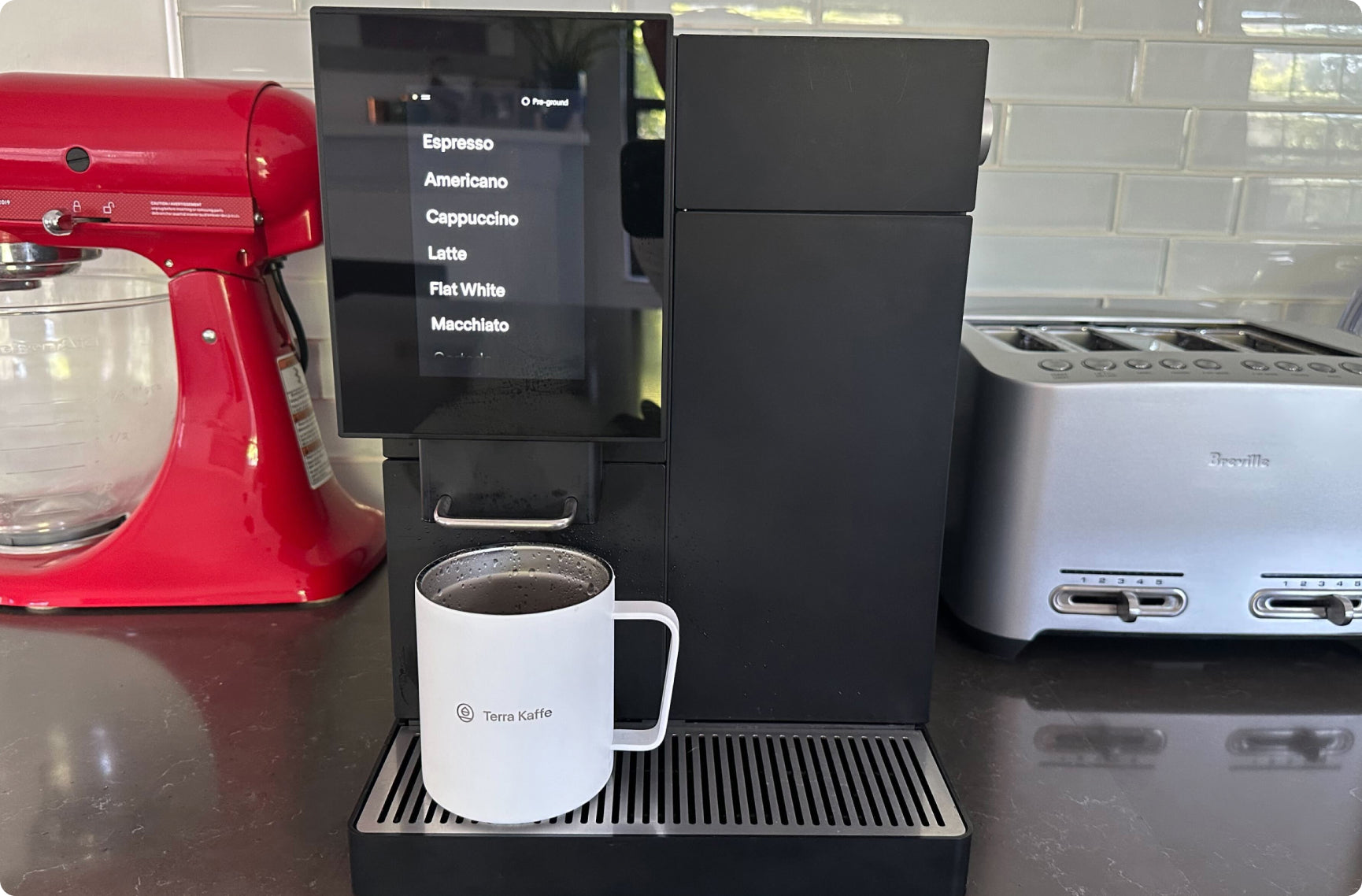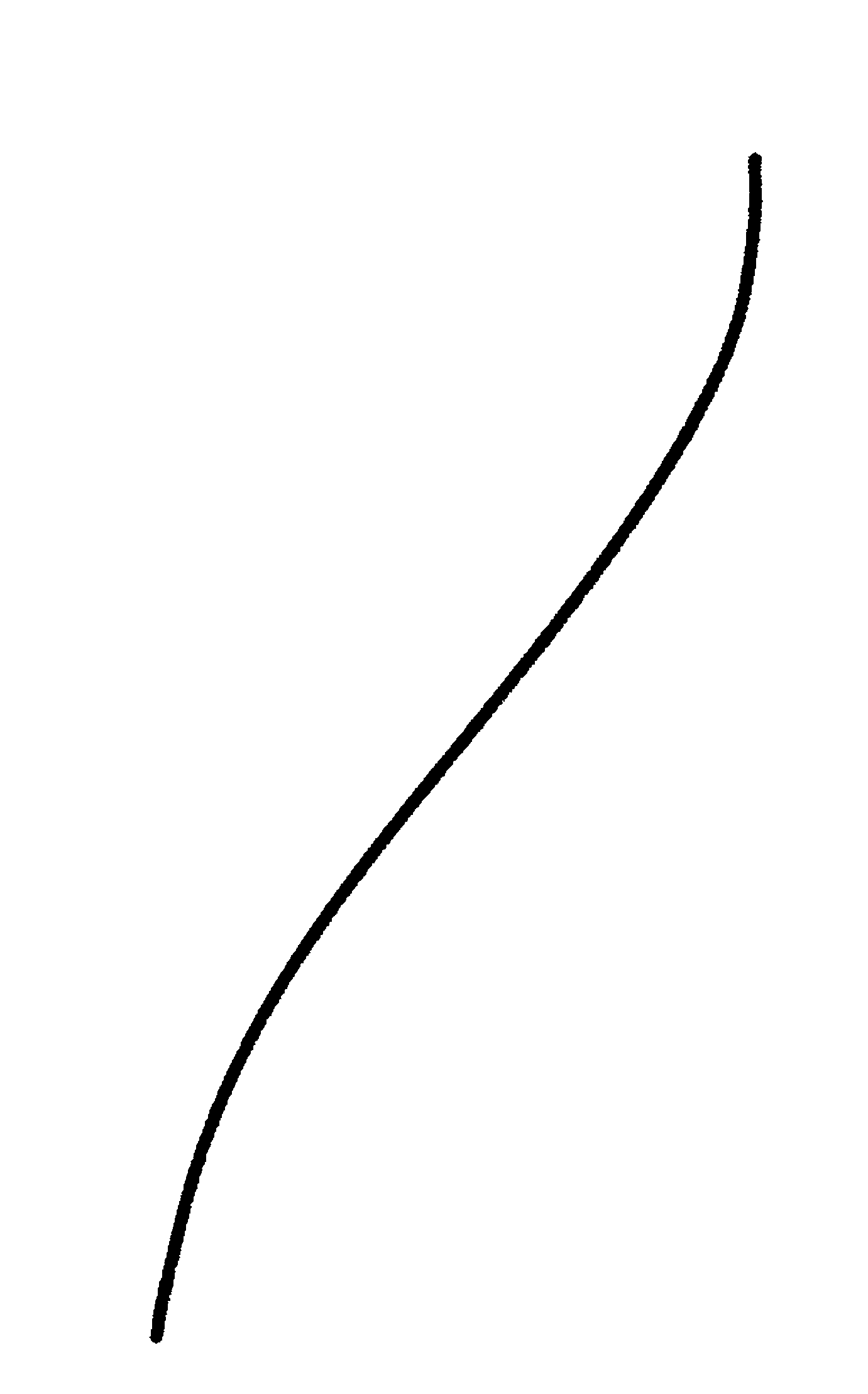 May 25, 2023
TK-02 wins ANOTHER award!
Launch by NTT Data awards Terra Kaffe the Innovator's Choice Award for TK-02, "the most fun and unique piece of technology that transcended digital limits."
Read more here.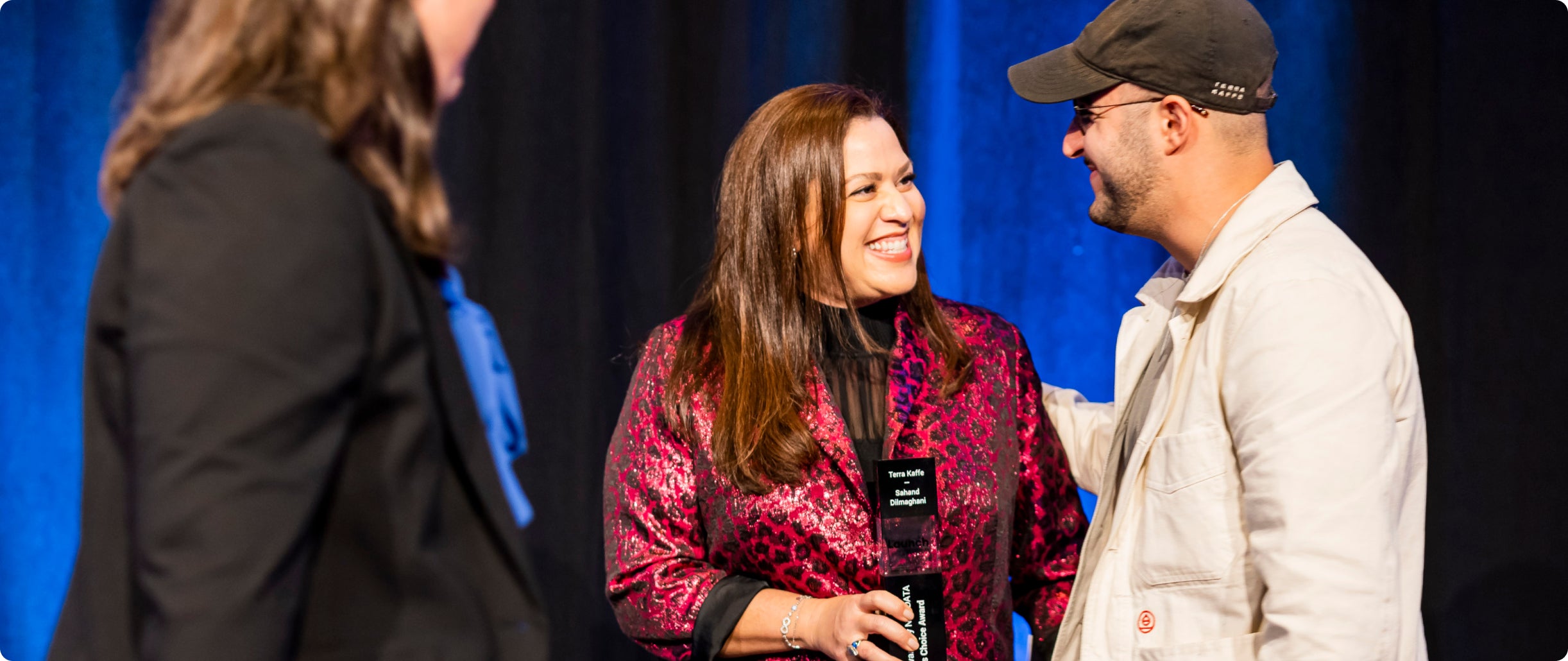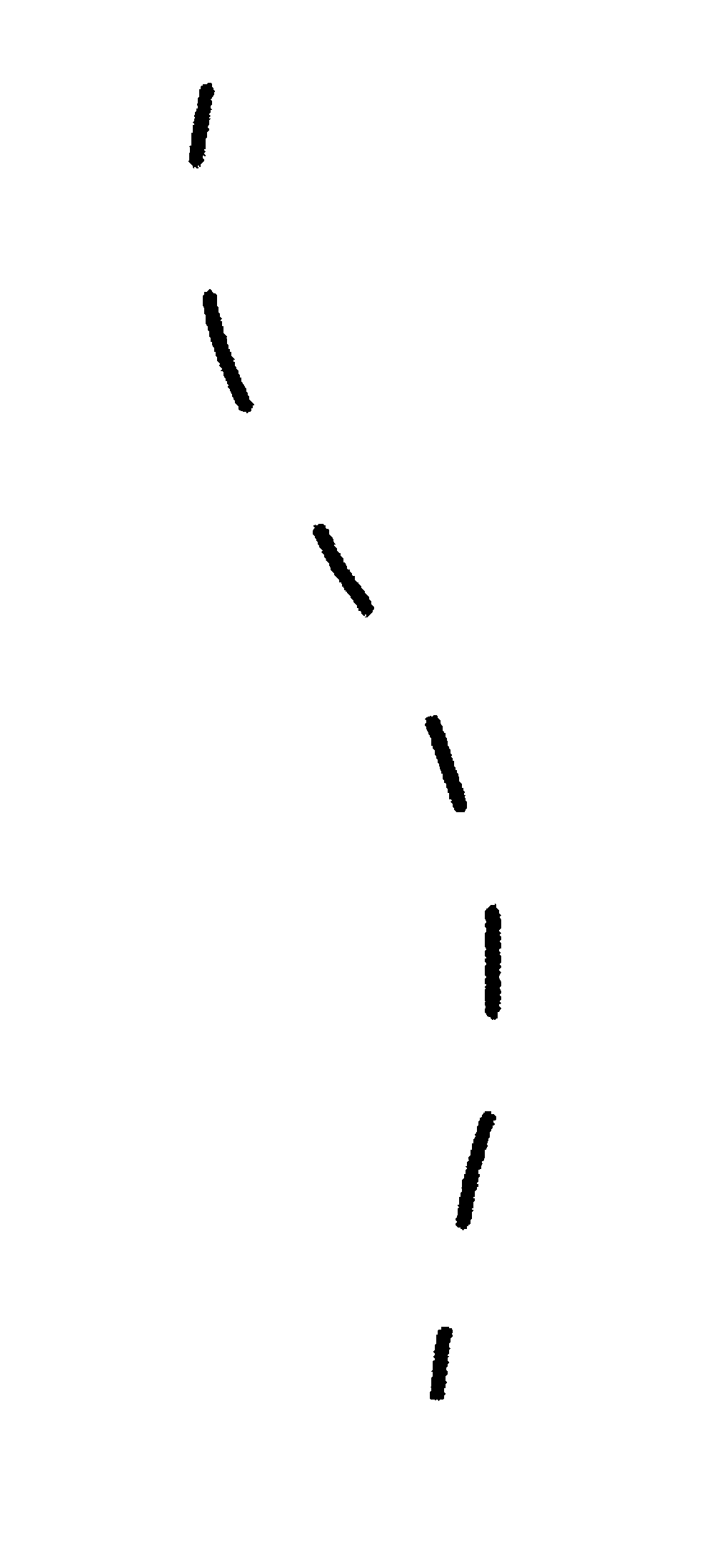 "Designed to blend into the kitchen decor while delivering barista-grade coffee drinks."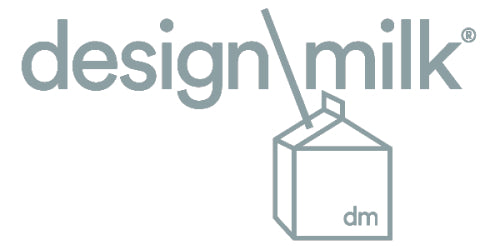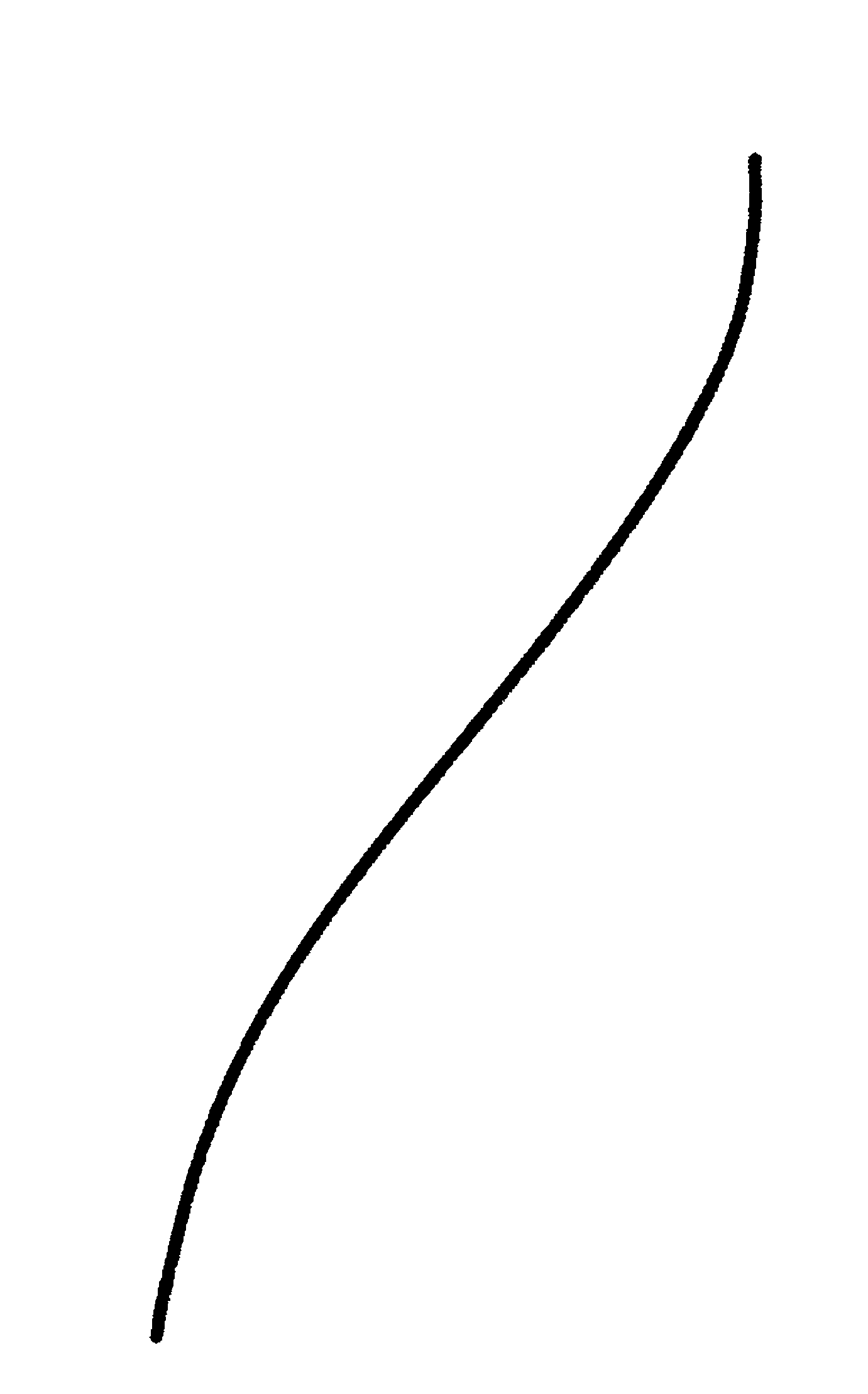 June, 2023
TK-02 gets its first "over the air" update.
Up until this point, TK-02's software was updated via wired connection from the computer. Now, all updates can be pushed wirelessly. This enables all TK-02 owners to get software improvements and new features directly from the cloud.

June 2023
TK-02 pre-orders sell out!
After receiving deposits at breakneck speed, the pre-order period comes to a close. The entire team shifts focus to finalizing the inaugural shipment of TK-02.

Want to be notified as soon as pre-orders re-open? Join the waitlist July 26, 2023
TK-02 passes ETL Certification!
In order to be sold in North America, TK-02 is required to meet strict safety and performance standards. With this green light, we're able to begin the next phase of production.
TK Mag
Craving more?
Read more about TK-02 and get excited about evolving your coffee.