Every baker knows that the secret to any chocolate dessert is a little espresso to bring out the flavor of the cocoa. What better way to incorporate the two than with Chocolate Espresso Meringues?
TK-01 or TK-02 super automatic espresso machine
Standing or hand mixer
3 large egg whites (separate your eggs then let the whites come to room temperature)
¾ cup granulated sugar
¼ teaspoon cream of tartar
¾ cup chocolate melted then cooled
1 shot espresso
1 tablespoon instant espresso powder for topping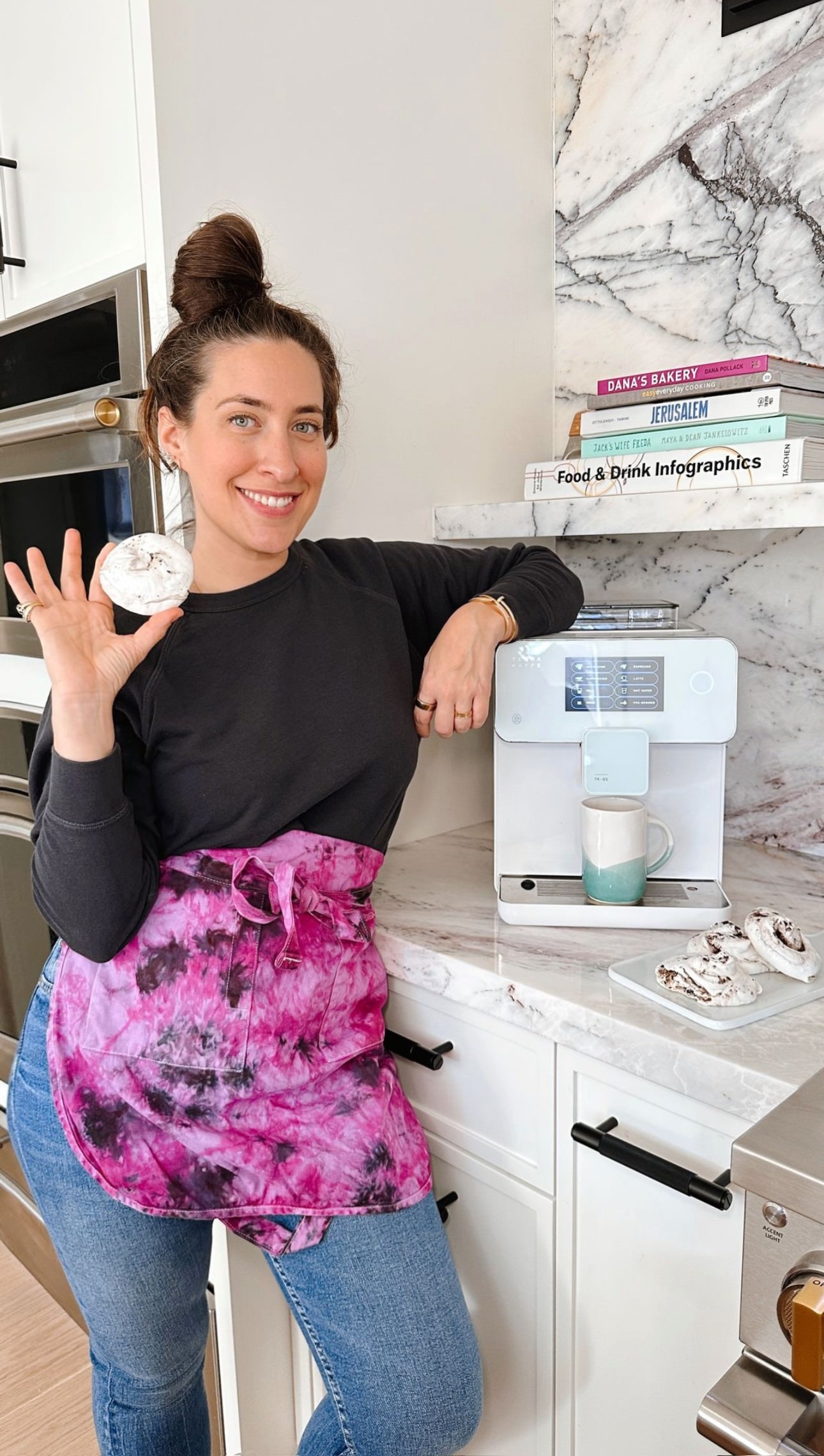 Dana poses with her completed meringue and TK-01.
Preheat the oven to 200° F.

In a microwave-safe bowl, melt your chocolate then add a shot of espresso or hot coffee. Set to the side and let cool.

Add the cream of tartar to the granulated sugar and mix to combine, until there are no lumps.

Pour your room temperature egg whites into the bowl of sugar. With a stand mixer or hand mixer, beat on high until stiff peaks form. (If using a stand mixer, use the whisk attachment). To test your meringue, do the "bowl trick"! You should be able to (slowly) flip the bowl upside down and the meringue won't slide and hold its shape.

Dust some espresso powder over the top of the meringue. Add spoonfuls of your melted chocolate/espresso mixture, spaced evenly. This will create streaks of chocolate in the finished cookie.

Gently scoop huge dollops of chocolate-y meringue onto a silicon baking mat or a baking sheet lined with parchment (be sure not to over mix or you will deflate your meringue). Sprinkle the tops with some additional espresso powder.

Bake for 90 minutes, until the meringue no longer sticks to the paper.

Let cool and enjoy! Store in an airtight container and keep at room temp for up to 7 days or frozen for up to 1 month!
Dana Pollack is a baker, author, and the founder/CEO of Dana's Bakery, famous for their cookies, Mookies™, and macarons. Her latest cookbook, Dana's Cookbook, is available on her website and from major booksellers.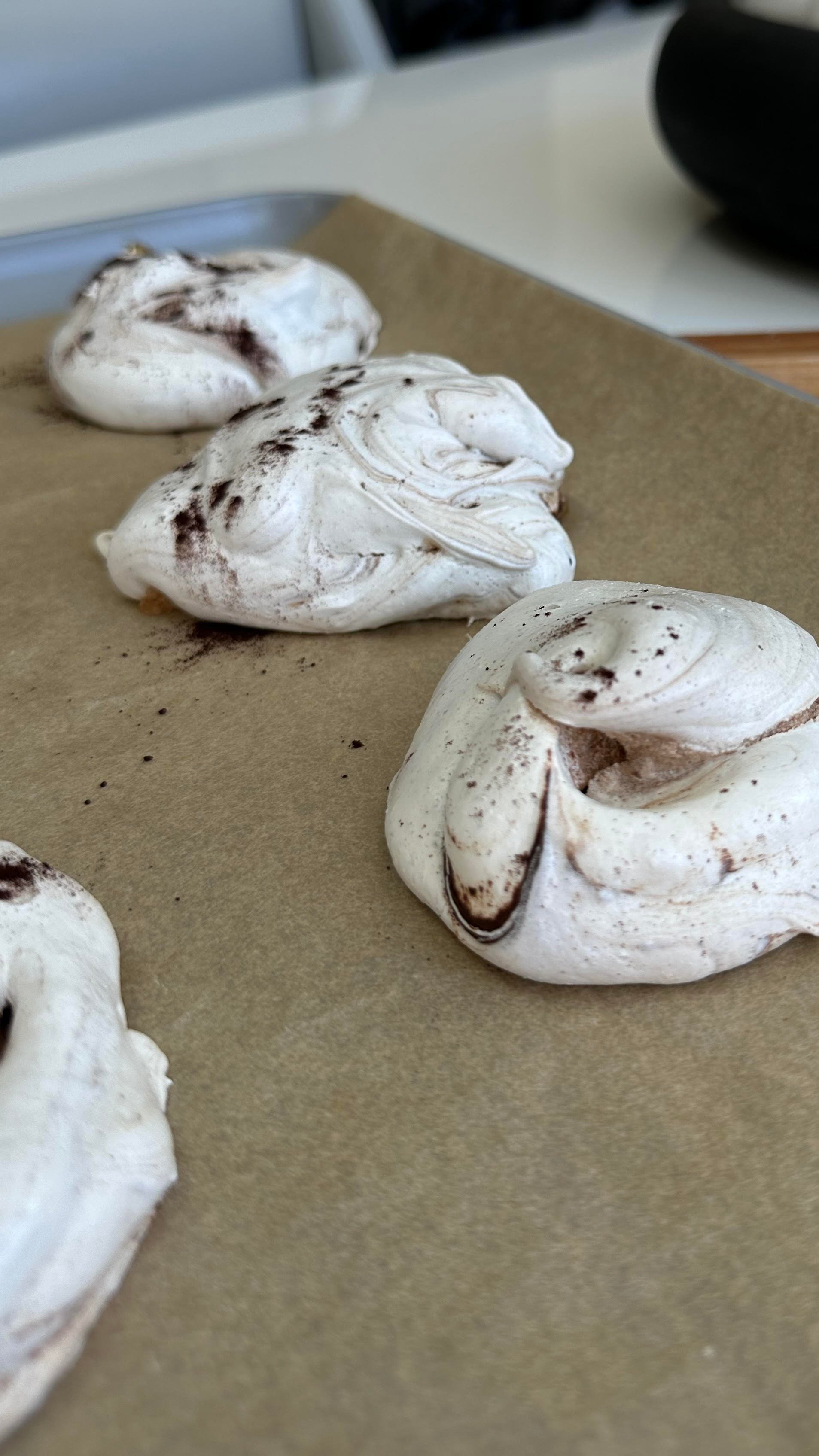 Decadent streaks of cocoa and coffee level up this classic confection.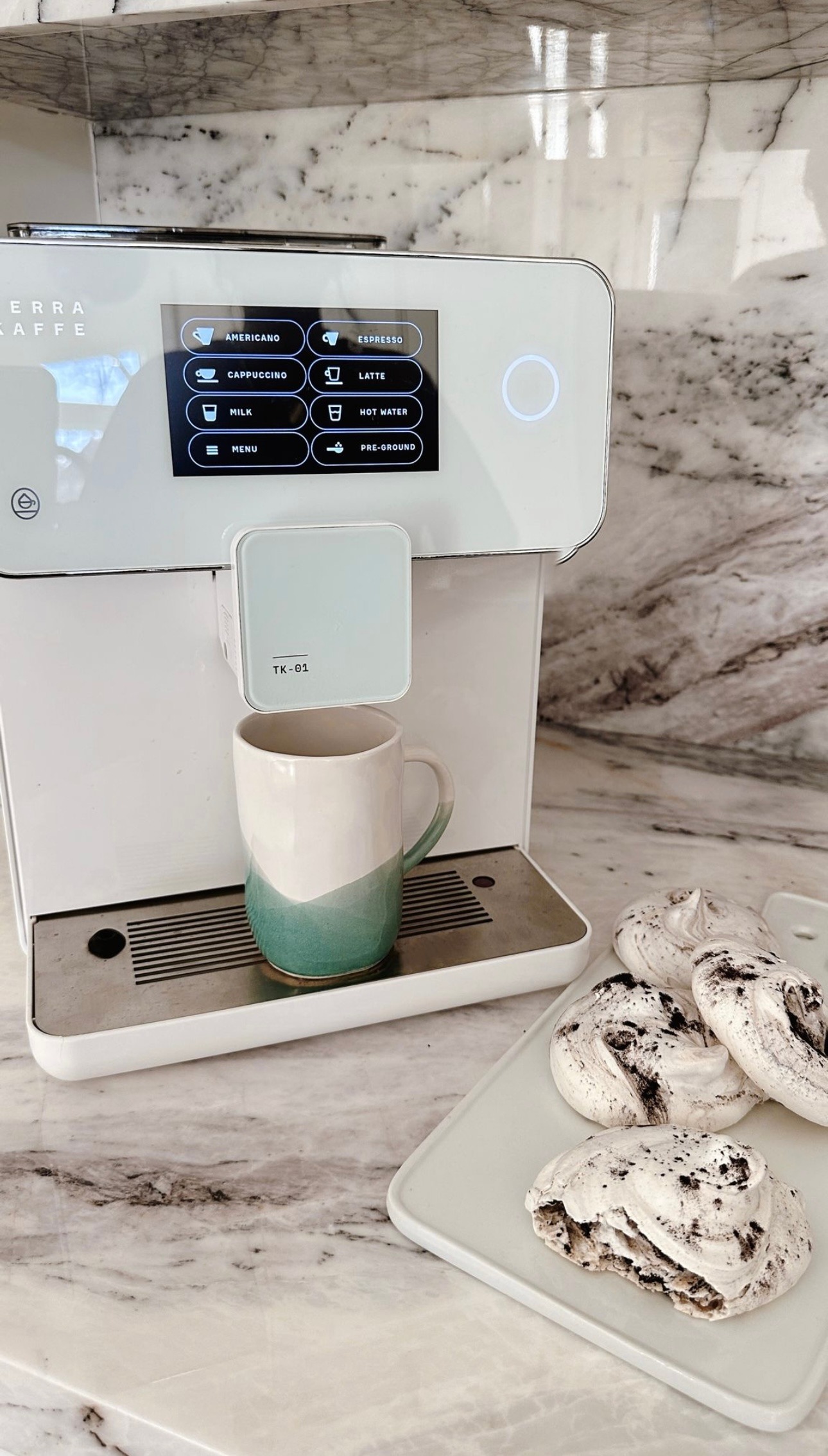 Fresh espresso brightens up chocolate to bring out its full flavor.