We're big fans of a lot of things. We love coffee, we're not scared of mixing liquor with other liquids (for after-work consumption, of course), and we think Brooklyn is the coolest place on earth. It is in that spirit — and with a few different spirits — that we decided to blend our loves together. With a blender. And ice. What came out of all that? The Brooklyn-Famous Coffee Thing.
If you've ever been to Williamsburg (Greenpoint's southern neighbor), you might have stumbled upon Skinny Dennis, one of The Burg's favorite dive bars. And if you've made it there, you've most definitely had their "Coffee Thing," a frozen slushy perfect for cooling off in the concrete jungle's hot summer months. It's the season of giving, so we're giving a few things:
a new recipe you can enjoy around the warm fire
A tip of our cap to Skinny Dennis with our own take on their classic cocktail
A rather rebellious redefining of the holiday batch cocktail — who says cooked wine and eggnog are the only holiday drinks in town? Frozen drinks make braving the cold more palatable if you ask us.
Down to business — here's the skinny on assembling your new favorite wintertime libation.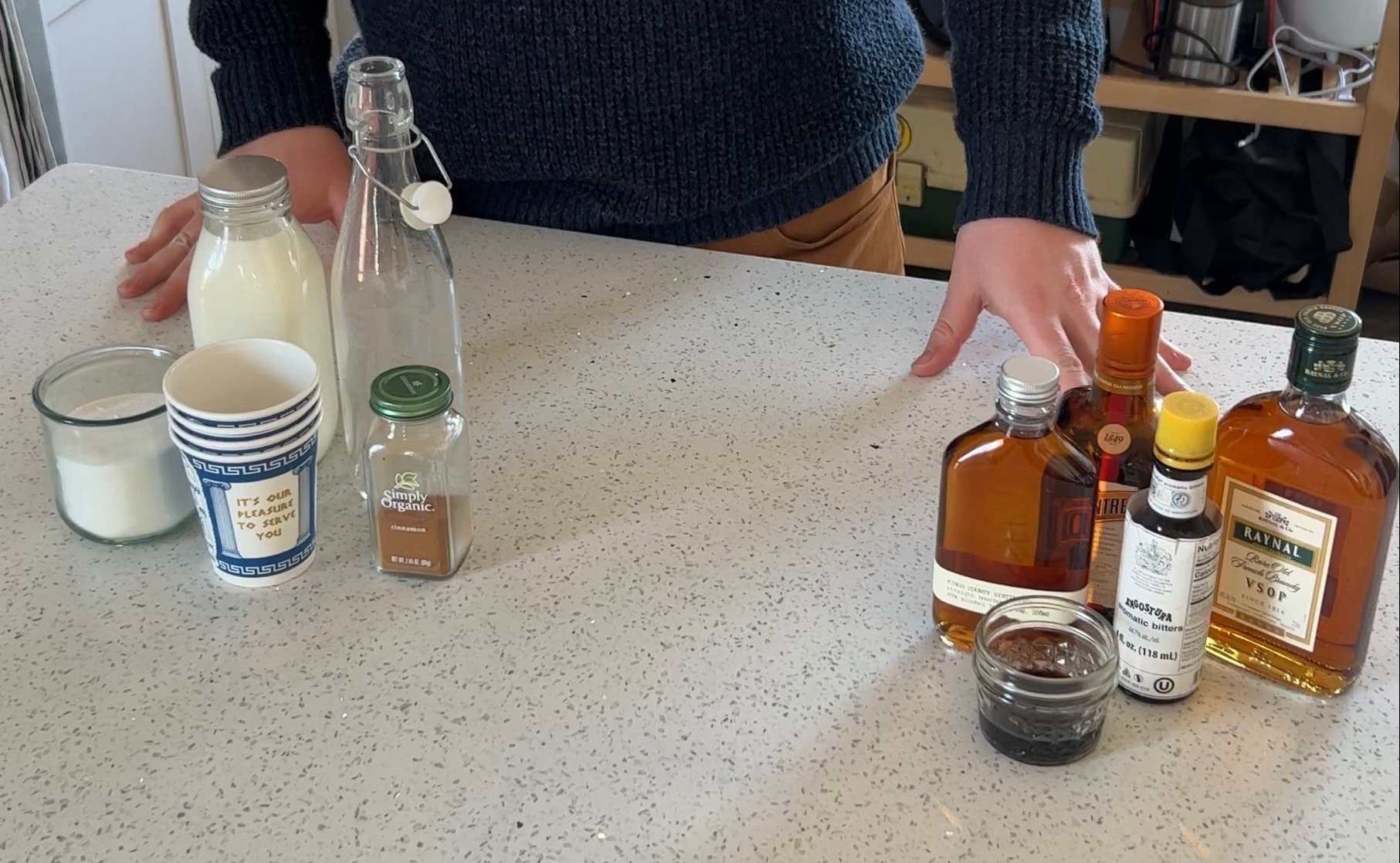 Makes 4-6 servings.
Saucepan or water kettle (for making simple syrup)
Blender
Terra Kaffe TK-01 or TK-02
1 cup granulated sugar
1 cup water
2 vanilla beans or two teaspoons vanilla extract
2 cups ice
6-8 oz espresso (3-4 double shots on your TK machine, to taste.)
½ cup bourbon
¼ cup brandy
2-3 dashes angostura bitters
1 oz orange liqueur
½ cup whole milk (or another creamy milk alternative)
Cinnamon (optional)
Combine 1 cup of water with 1 cup of granulated sugar and heat until dissolved completely.
Remove from heat and add the split vanilla beans or extract. Allow to cool completely and remove beans, if using.
In a blender, add the ice, bourbon, brandy, espresso, ½ cup of vanilla simple syrup, 2-3 dashes of bitters, orange liqueur, and milk. Blend until smooth.
Portion out into glasses (or quintessential NYC anthora cups) and garnish with a sprinkle of cinnamon. Set aflame if the spirit moves you!