Fall is officially here! But is it officially delicious? It is now with our latest recipe, The Cranberry Latte. Inspired by the smell of coffee on Thanksgiving morning (you know, when you have that one moment of calm before the all-day cooking and festivities rev up), the sound of canned cranberry sauce being maneuvered open, and — most importantly — the feeling of sharing something sweet with the ones you love most.
For this festive favorite, we're making a super bright and delicious cranberry simple syrup which, like most great ingredients, can extend well beyond the coffee cup. It's so good (and plentiful), you'll be thankful you have a bunch of leftovers.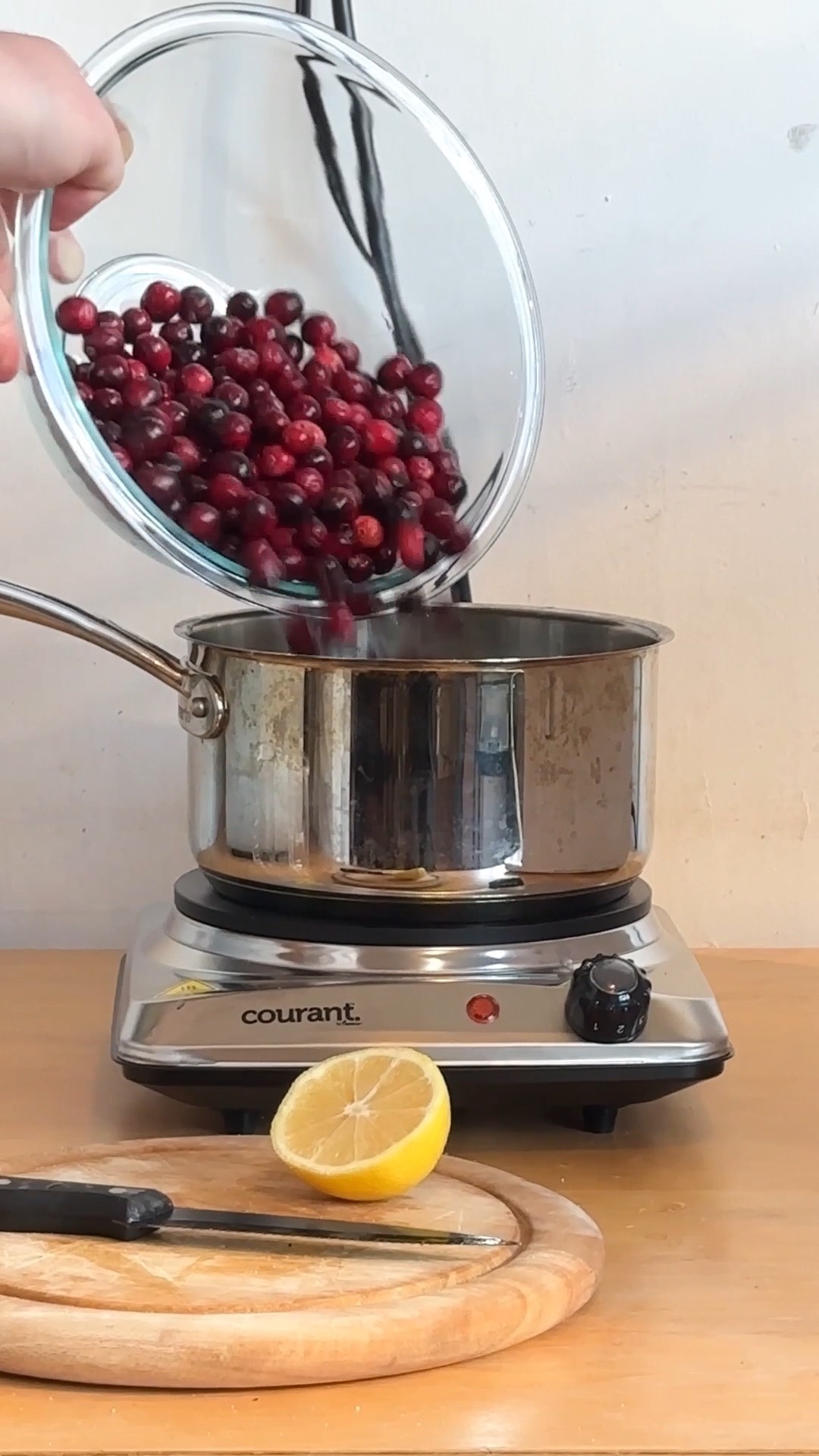 Special Equipment:

Saucepan
Fine mesh sieve
Terra Kaffe TK-01 or TK-02
Sealed container
Ingredients:

1 cup white sugar (201g)
3/4 cup water (255g)
12 ounces fresh or frozen cranberries
1 teaspoon lemon juice
2 shots espresso
Milk (or any non dairy alternative)
Dried or chocolate-covered cranberries (optional)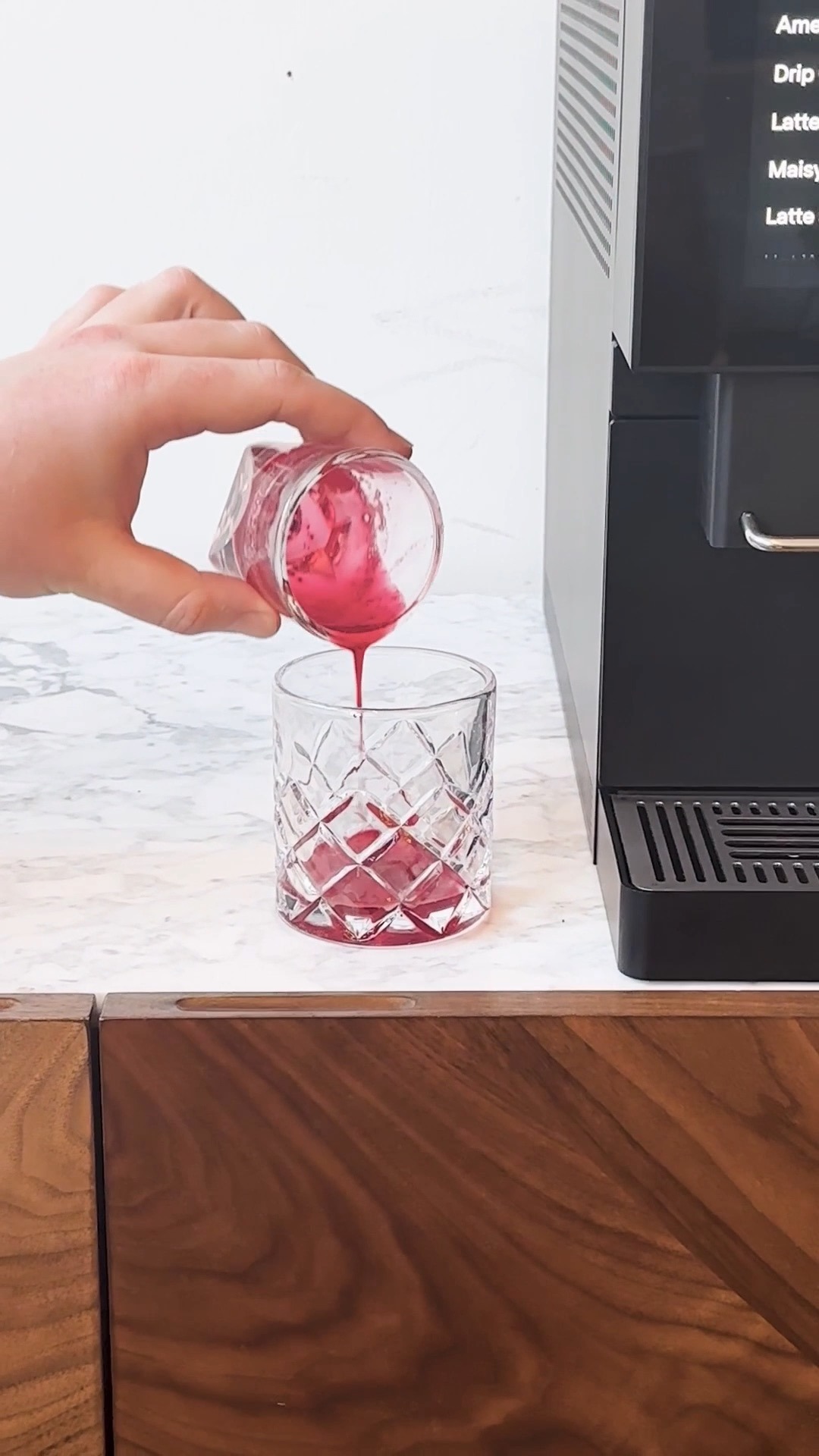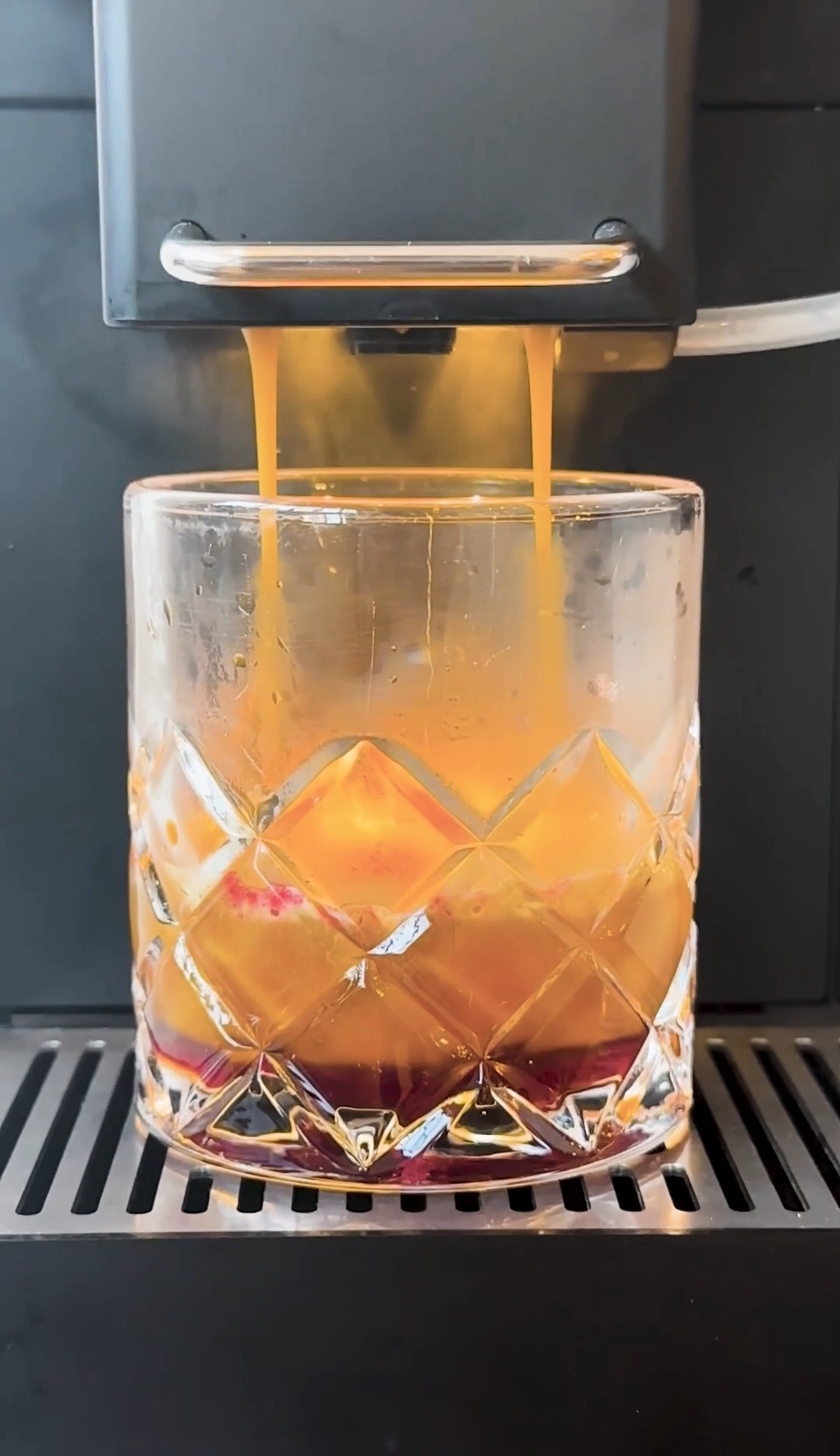 Directions:

In a saucepan, combine the sugar, water, cranberries, and lemon juice. Bring to a rolling boil and let simmer for about 15 minutes. Cranberries should burst, and all the sugar will be dissolved.
Over a bowl, strain the cranberry syrup and let cool completely.
To assemble the latte, add 1-2 teaspoons of the syrup (to taste) to the bottom of a mug or glass, filled with ice if going the cold route.
Press the "Latte" function on your TK-01 or TK-02. Adjust your extraction settings according to your personal preference. Garnish with dried or chocolate-covered cranberries.
Before enjoying, take a moment to appreciate the gorgeous crimson color. The remaining cranberry simple syrup can be refrigerated and kept for up to 3 months and also works great in your favorite fall cocktails!