We love hearing all about how our friends and family make their morning rituals special with coffee. Everyone has a different way of seizing the day, so we turned to 5 of our TK community members to learn more about how they use coffee to jumpstart the mornings and sustain more inspired moments throughout the day. Here's what they shared: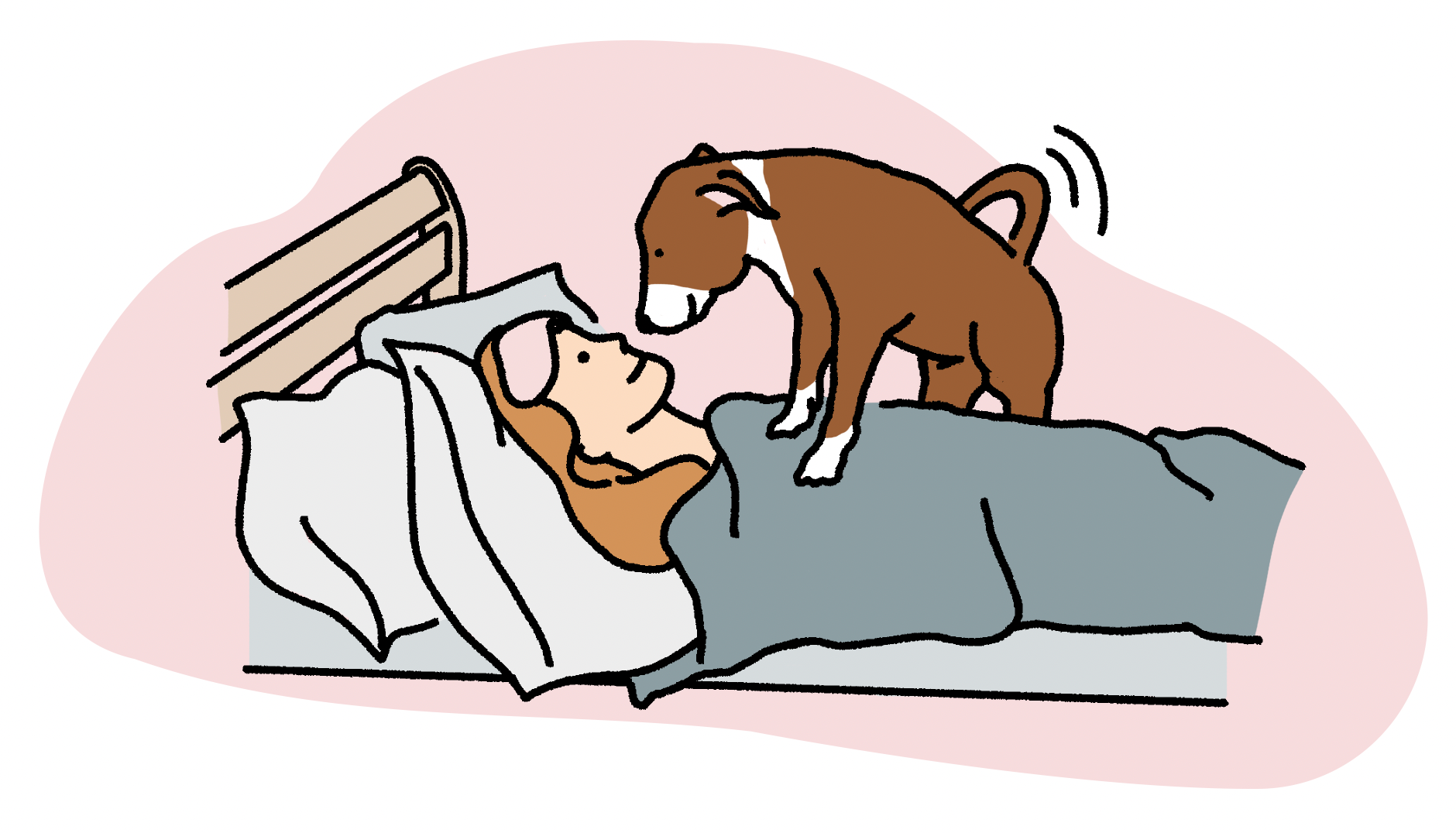 Devon
Most mornings, as soon as I open my eyes, they're met by another pair of big brown eyes staring back. Ozzy Osbone's. We shuffle downstairs and open up the blinds to let some sun in. Ozzy runs outside to do his business, and I tap that glowing circle on my TK to get my morning officially started. I make my cappuccino then sit outside on the back stoop. Ozzy looks for squirrels, while I sip in the morning sunshine. The best start to every day.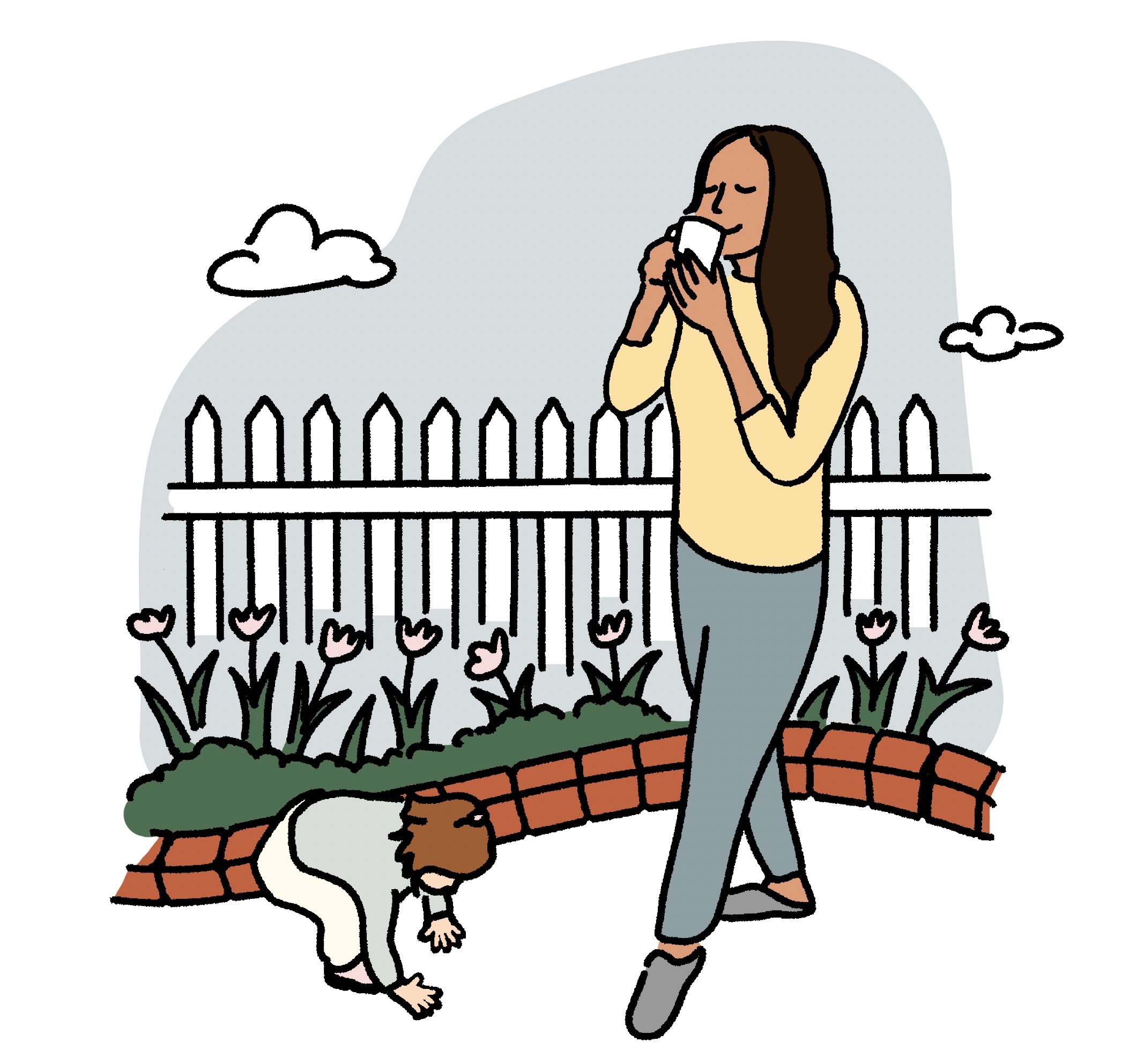 Gail
For years, coffee has been a powerful part of my day — especially during the morning. In the past I shopped around, trying to find the best coffee maker that wouldn't leave me with a late-afternoon sour stomach. I've had my TK-01 now for over two years, and mornings could not be better! First, it's the sound of my TK-01 powering up and then the water rushing through the jets in preparation for my first cup. With the first whiff of the freshly ground beans, I anticipate that satisfying first sip. Some mornings I choose a double espresso, other days, it's an Americano with frothed milk and a sprinkle of cinnamon. With freshly roasted beans (TK folks have taught me SO much about coffee beans), each cup is seductive perfection. I love to take my first cup of coffee with me and go outside to start my day. Whether it's playing with my granddaughter, gardening, listening to the birds, or hustling off to work with my ever-handy to-go cup. Thank you, Terra Kaffe!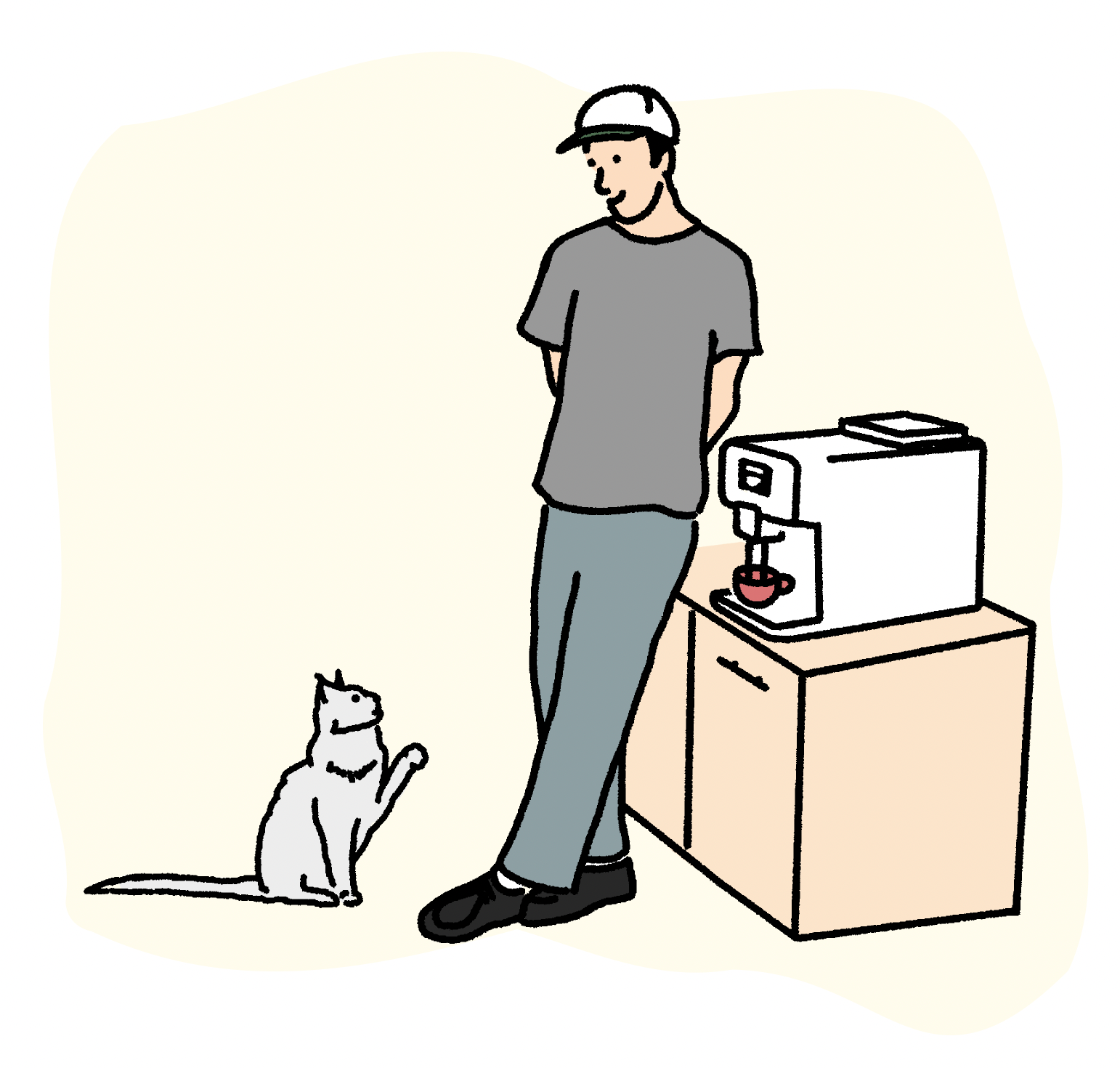 Evan
My girlfriend Emily and I got our TK-01 this past December — roughly the same time we brought our kitten, Willow, into our home. Since then, our morning ritual has transformed completely. We'll wake up around 6:30 or seven, either to the sounds of our alarm clock, or — more often — Willow licking our faces awake, and from there, the first order of business is fueling up. Once we leave the bed and make our way into the kitchen, Willow diligently follows us and waits to hear the sound of the TK-01 firing up. From the moment she hears those beans getting crushed and coffee being poured, she knows she's in for a treat soon, too. As we take our first sips of coffee, we feed and hydrate Willow, and start to plot out our day.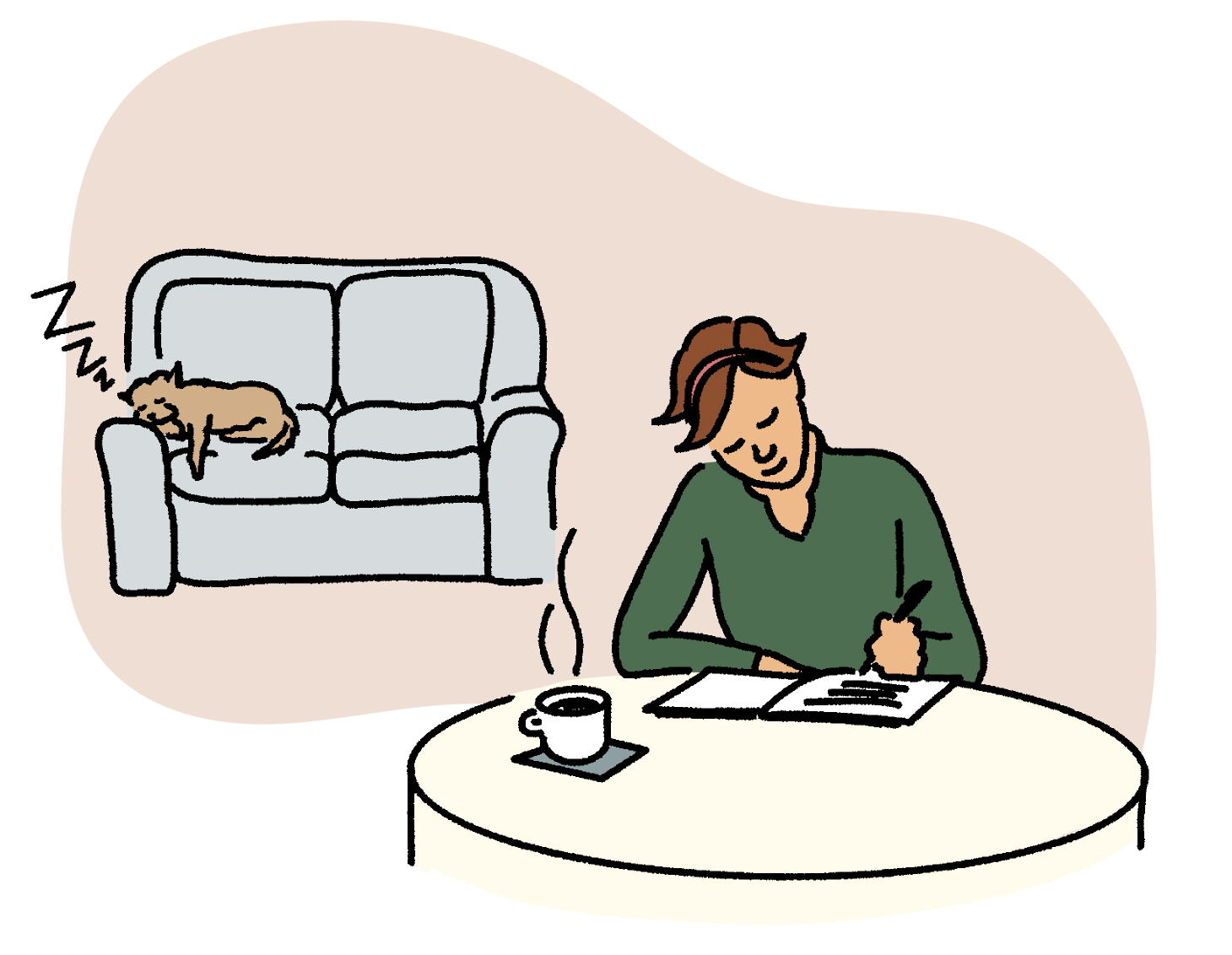 Susan
My morning routine is a treasured part of my day. It involves my morning coffee, gratitude, and a walk on the beach with Fergus, my Cairn Terrier. Fergus likes to sleep in, so I'm always the first out of bed.  I love the sound of foaming milk and the smell of a freshly brewed latte coming from my TK-01.  With my gratitude journal and cup in hand, I head to the sunroom to reflect on what I'm most thankful for that day. Before my TK-01, the only time I enjoyed a really nice latte was at a fancy hotel or sidewalk cafe in Europe.  It's amazing how spoiled I feel sipping one every morning! After breakfast (and sometimes a second latte), I harness up Fergus, and we head to the beach for a morning walk. It's a great way to start a day!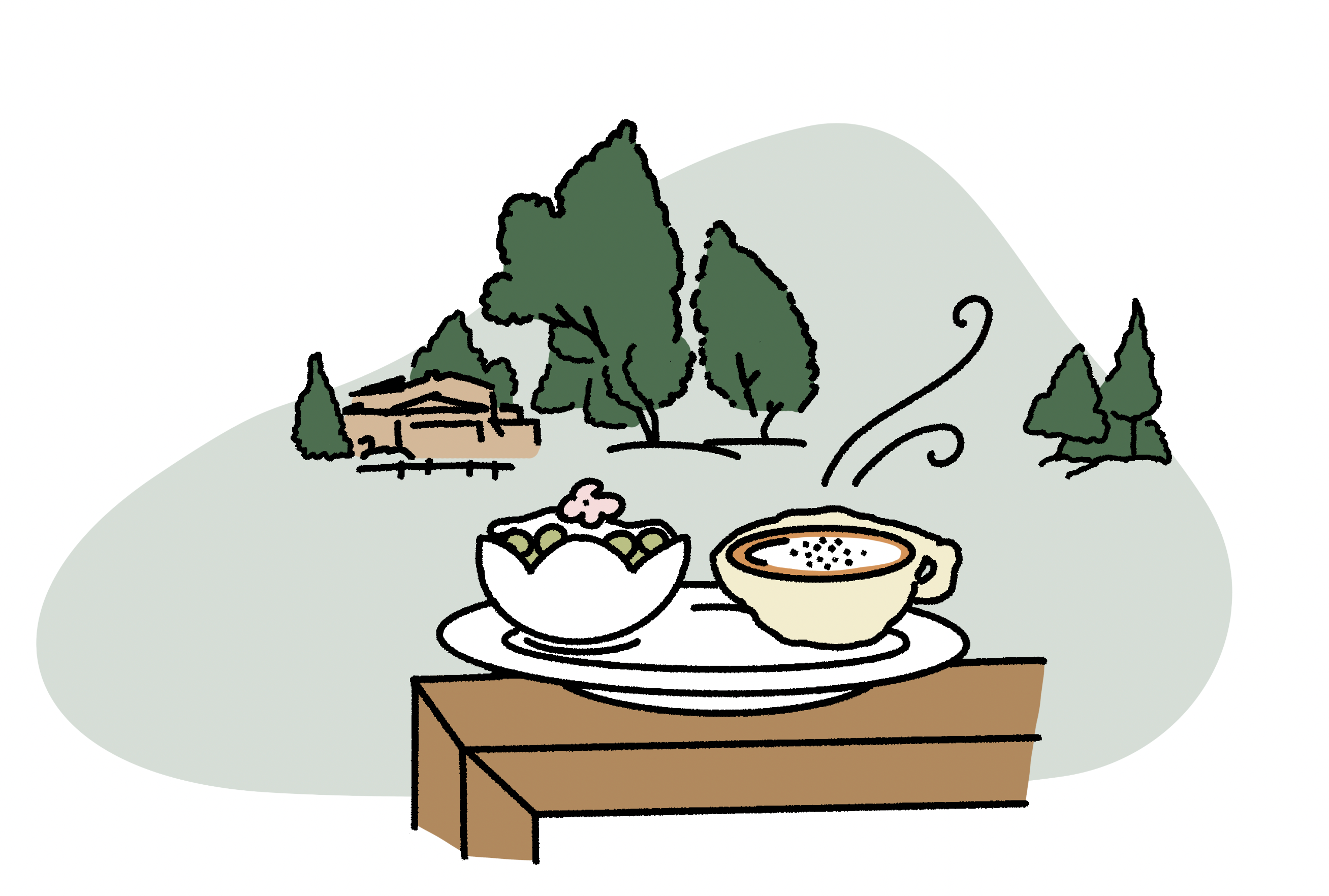 Sahar
I have always loved to start my day with a cup of my favorite coffee. I've used several highly regarded espresso machines, and Terra Kaffe has enriched my morning ritual, especially for a person on the go. Having a great-tasting, full body, aromatic coffee, extracted with the touch of a button is truly appreciated. It elevates our lifestyle in a meaningful way. My weekend routine includes a latte with grated nutmeg and orange peel, along with a cup of fruit with coconut yogurt topped with rose petals and honey, before going for a walk on the country road by our house. Almost a 30-year-old ritual!
Got your own morning ritual you'd love to share? Email us here and tell us all about it for a chance to be featured!