Coffee, as we all know, is one of the most important things in this world. Far too important, we think, to depend on someone else's schedule. We made TK-01 and TK-02 so you can enjoy your favorite lattes whenever you please. That includes those of the pumpkin pie variety, but those fine folks at Starbucks think pumpkin pie spice should only be available during the early fall months.
Not us, though — which is why we're presenting you with the recipe to make your very own pumpkin spice latte whenever you darn well want, from the comfort of your home. Summer, spring, winter, or fall — here is the simple and delectable way to make it PSL time any time, for way less than the $7 you'll pay at the counter.
Note: Originally adapted from Starbucks' PSL recipe, adapted for simplicity and flavor. We're sticking with ice for this version, but you can modify it for hot if the pumpkin spirit moves you. We also recommend sticking with canned pumpkin, here. While we're all for using the freshest ingredients possible, the truth is that canned pumpkin just tastes better, and is available year-round!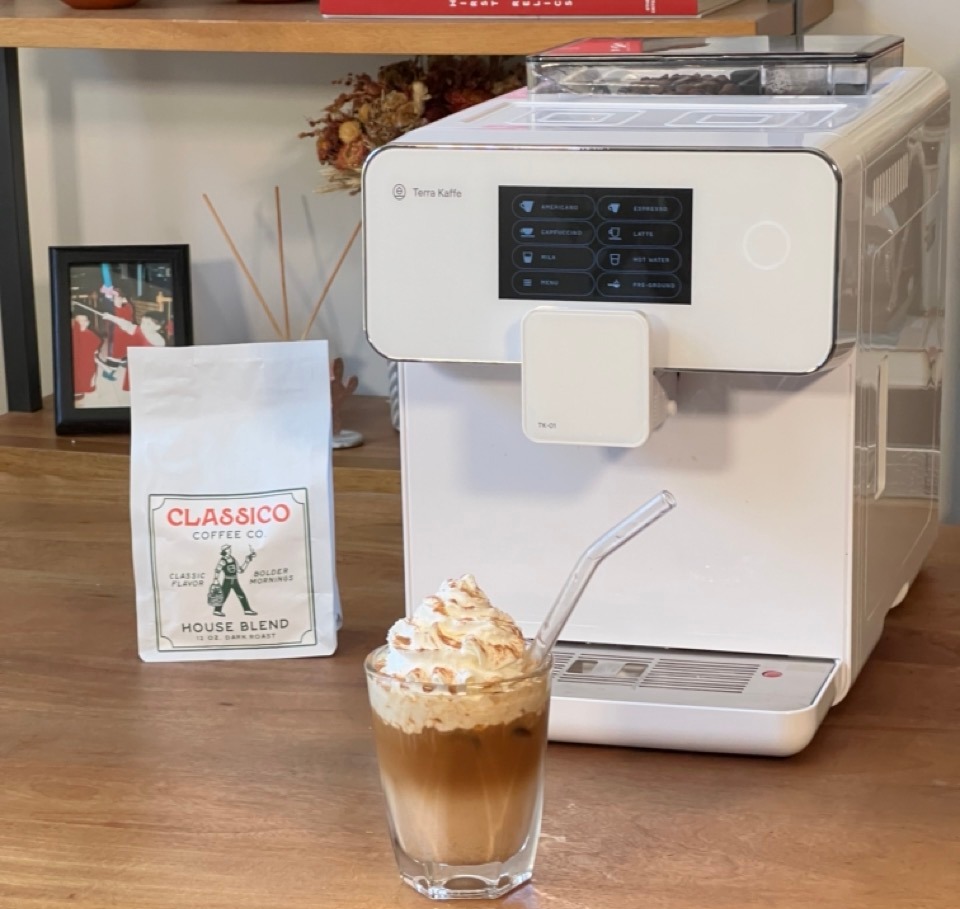 TK-01 sitting next to a bag of Classico coffee and an iced pumpkin spice latte.
Special Equipment
TK-01 or TK-02 super automatic espresso machines
Saucepan
Cheesecloth
Storage container (for syrup)
Ingredients
Pumpkin Spice Syrup
Yields enough syrup for eight lattes
1½ cups sugar
1½ cups water
4 teaspoons pumpkin pie spice
1/8 teaspoon mace spice
5 tablespoons pumpkin purée
Pumpkin Ice Latte
1 cup milk of your choice (we like whole milk)
1-2 shots TK-made espresso
3 tablespoons spice syrup
1/2 cup whipped cream
Ice
Whipped cream (optional)
1 pinch pumpkin pie spice (garnish)
Directions
Preparing Pumpkin Syrup
Combine sugar and water in a saucepan and bring to a simmer.
Once sugar is dissolved, add pumpkin pie spice, mace, and pumpkin purée. Let simmer for 20 minutes.
Remove from heat, strain through the cheesecloth, and pour the finished syrup into a storage container. Allow to cool completely.
Assembling Your Latte
In a glass, add your syrup and freshly-brewed espresso shots. Stir and allow the mixture to cool slightly.
Fill the glass with ice and your milk of choice, leaving a little more than an inch of room.
Top with whipped cream if you like and sprinkle pumpkin pie spice on top.
Enjoy!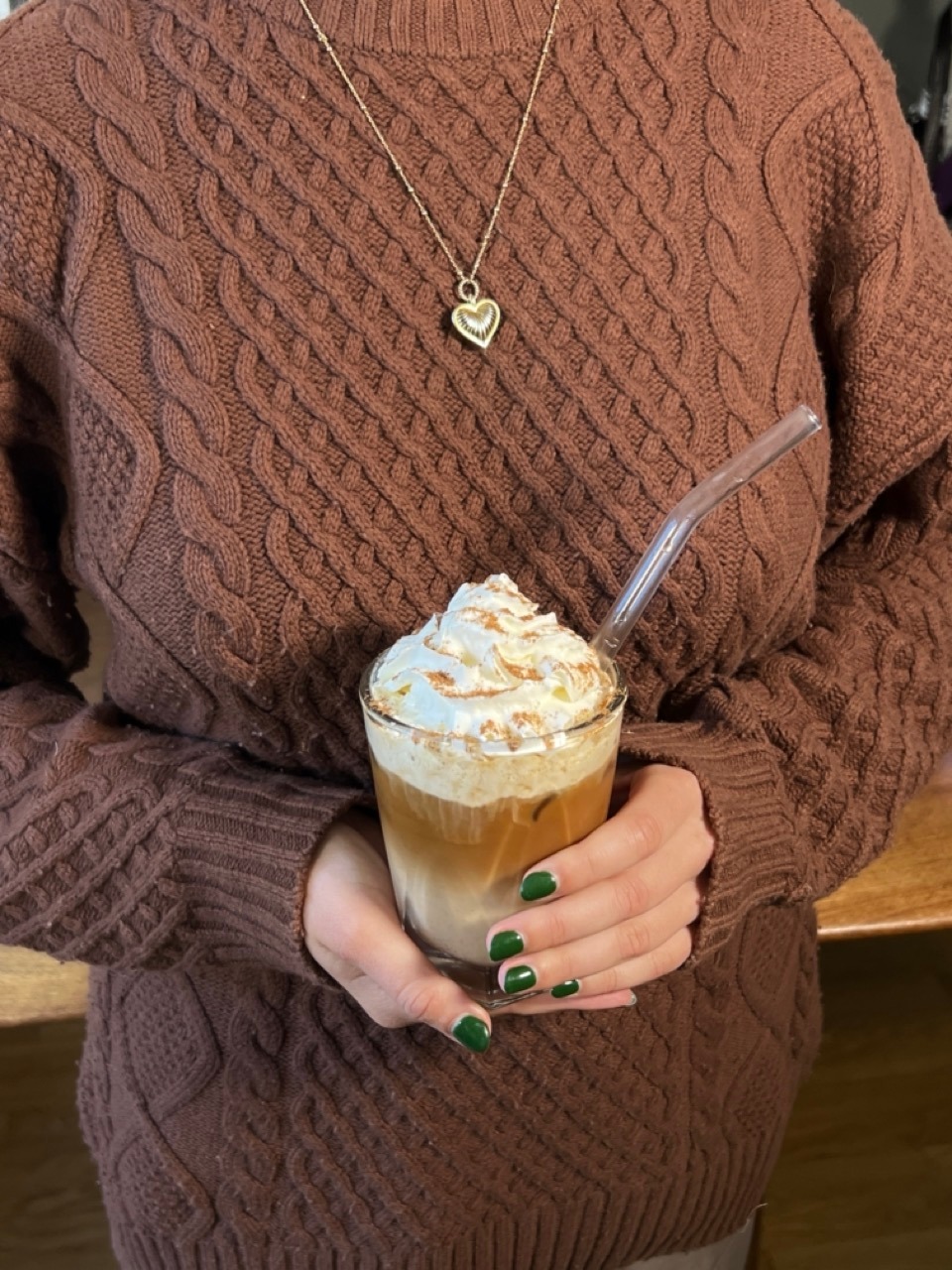 Woman holding completed Pumpkin Spice Latte in her hands