Terra Kaffe offers a great 30-day, 150-brew trial on all brand-new TK-01s, which is why lightly used machines are a natural part of our inventory. Once received, our staff takes extra care to transform pre-owned TK-01s into good-as-new machines. Restoring TK-01 to its former glory is an important task that our Minnesota-based team does with pride. So, how do they do it?
Testing
First things first, we take a critical eye (and a lengthy Excel checklist) at the TK-01 and every single function it's capable of. This includes (but is not limited to) powering up the machine, running continuous hot water, filling it with coffee beans and pulling multiple shots of espresso, checking the various steaming functions, and and resetting all drink recipes and user preferences to factory default settings.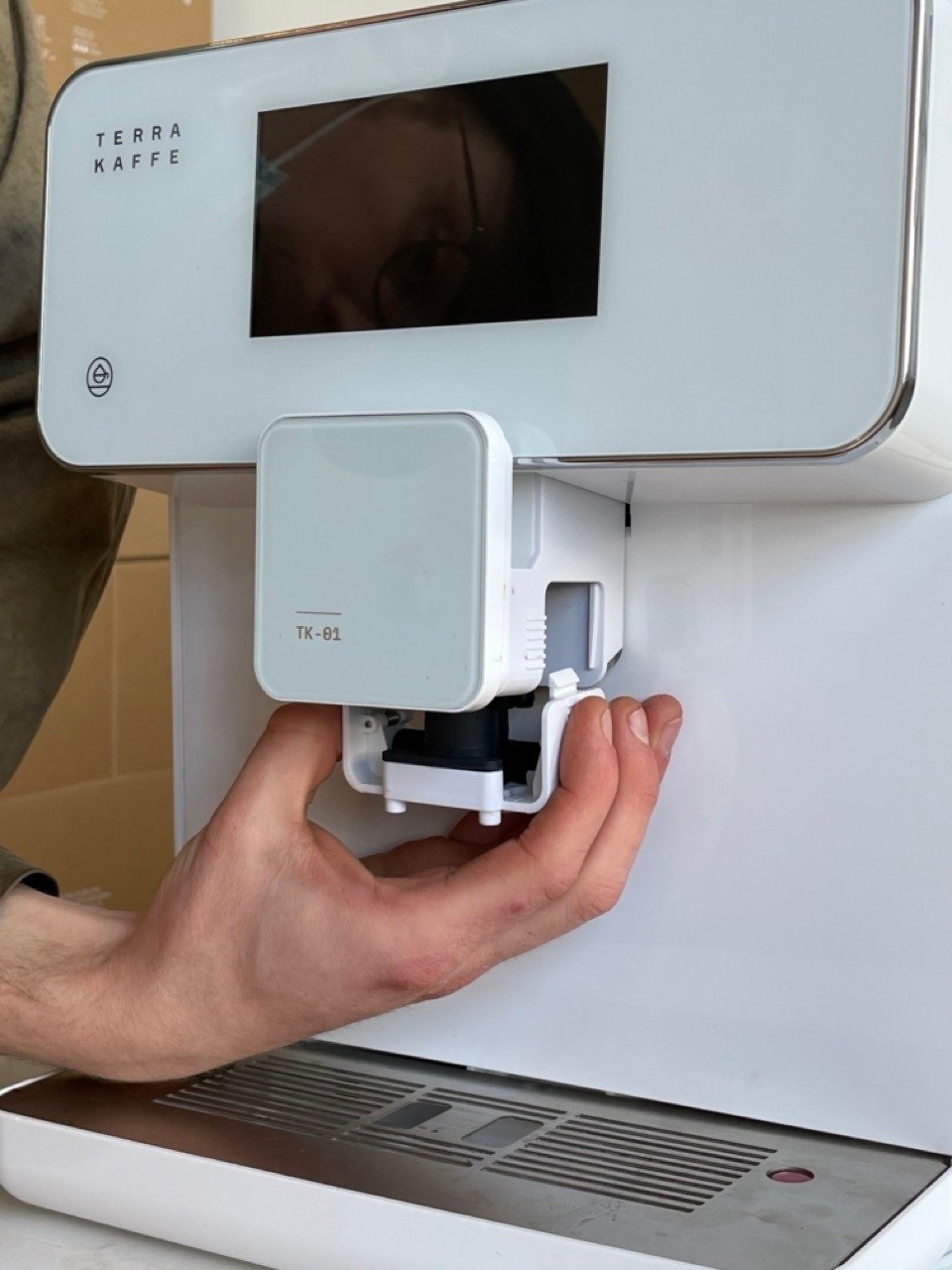 Only with an absolutely clean bill of health is any particular TK-01 allowed to move onto the next stage, which involves another level of critical testing as well as a deep clean.
Cleaning
Not surprisingly, the TK-01's integrated coffee grinder sees a lot of coffee passing through its burrs, which is why our refurbishment team gets to work on cleaning it first. We used a special, non-toxic material made from corn that can safely be broken down by the spinning grinder. As it runs through, this cleaner breaks down any lingering coffee grounds and restores the grinder to a polished state.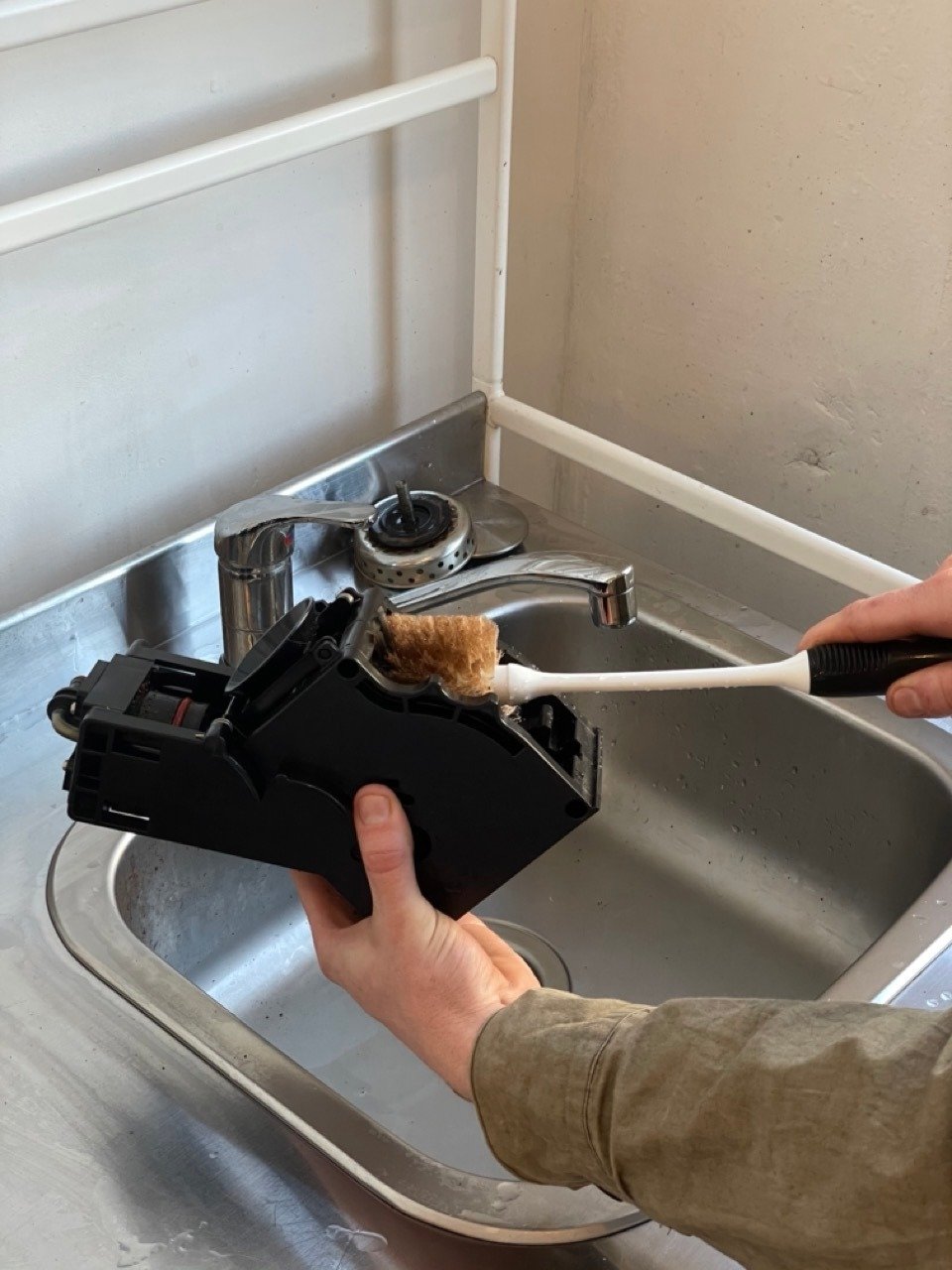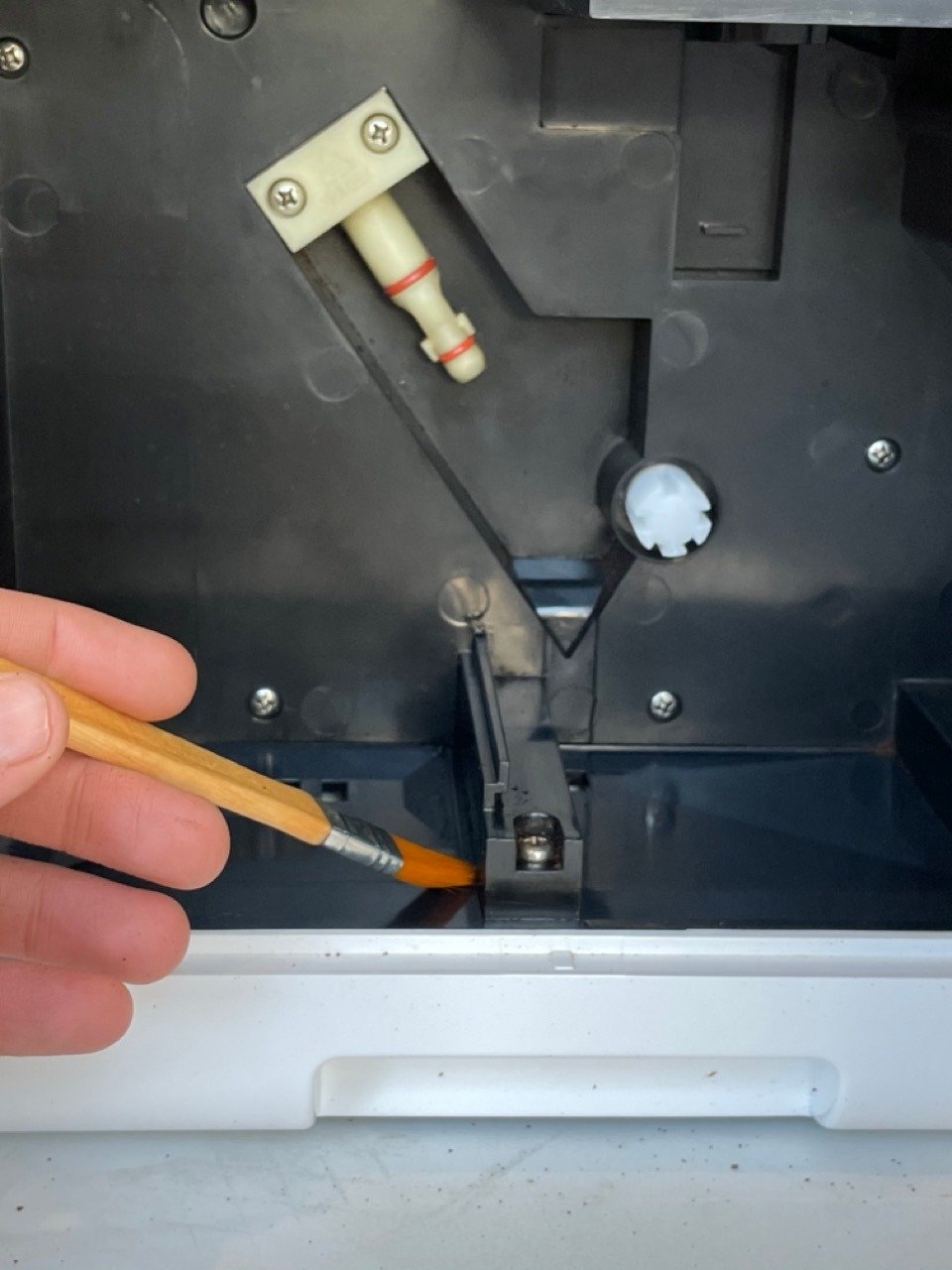 Next, the team disassembles the TK-01 by taking out all the removable parts (brew unit, nozzle, milk carafe, milk hoses, waste bin, water tank) and performs a deep clean, one by one, with detergent and water. With the machine open, they use high-powered air compressors to blow out every last grain of coffee residue from every orifice, crevice, and compartment. For extra meticulousness, they'll finish with a tiny brush for any last missed granules. Once all the parts are dried, they are reassembled and a final inspection is performed.
Packaging
During the inspection, the team member assigned to your TK-01 refurbishment is completing a personal checklist that they'll sign and place in your machine. This card is an assurance that a high level of care and consideration went into bringing your TK-01 up to the highest standards.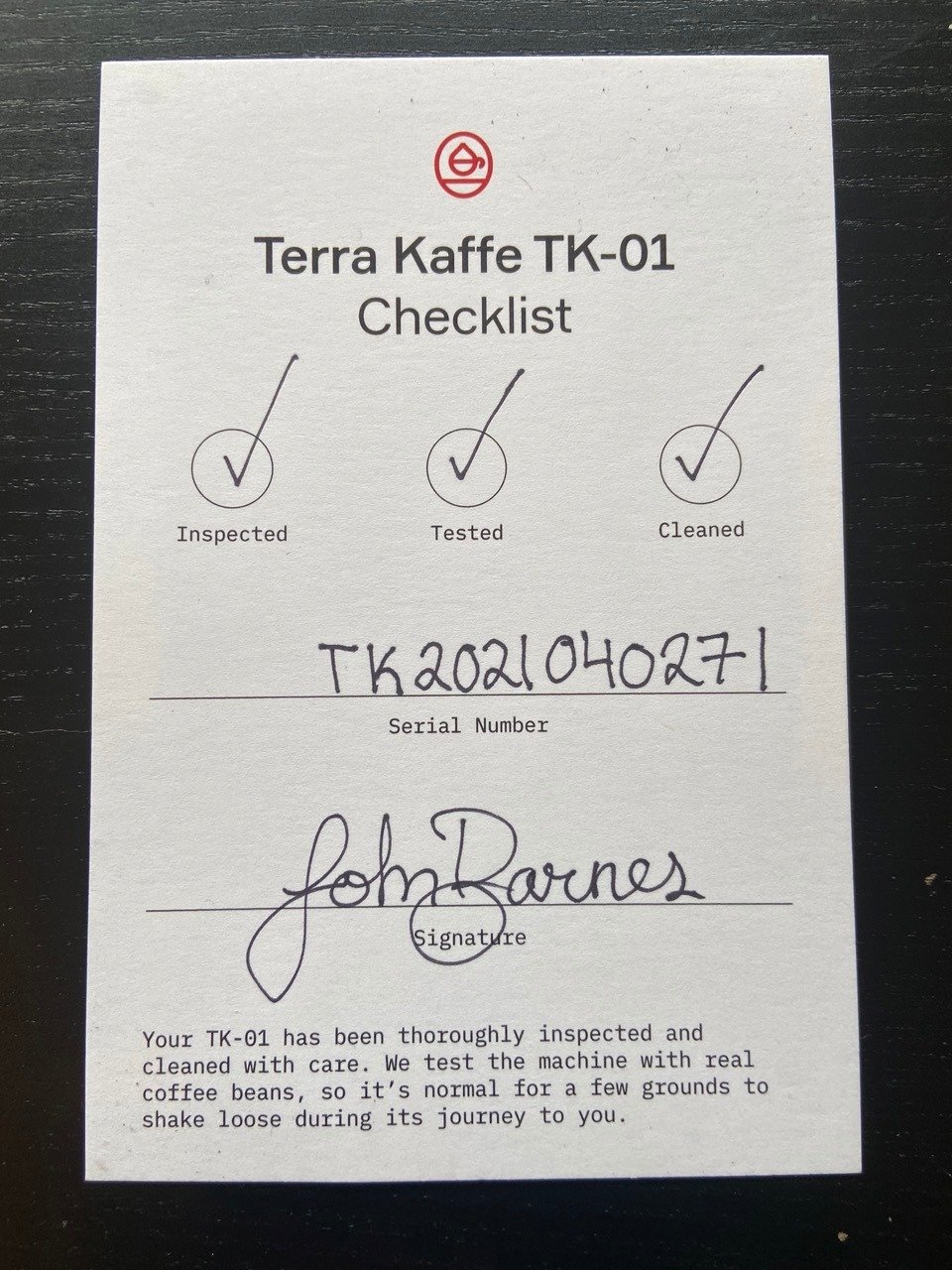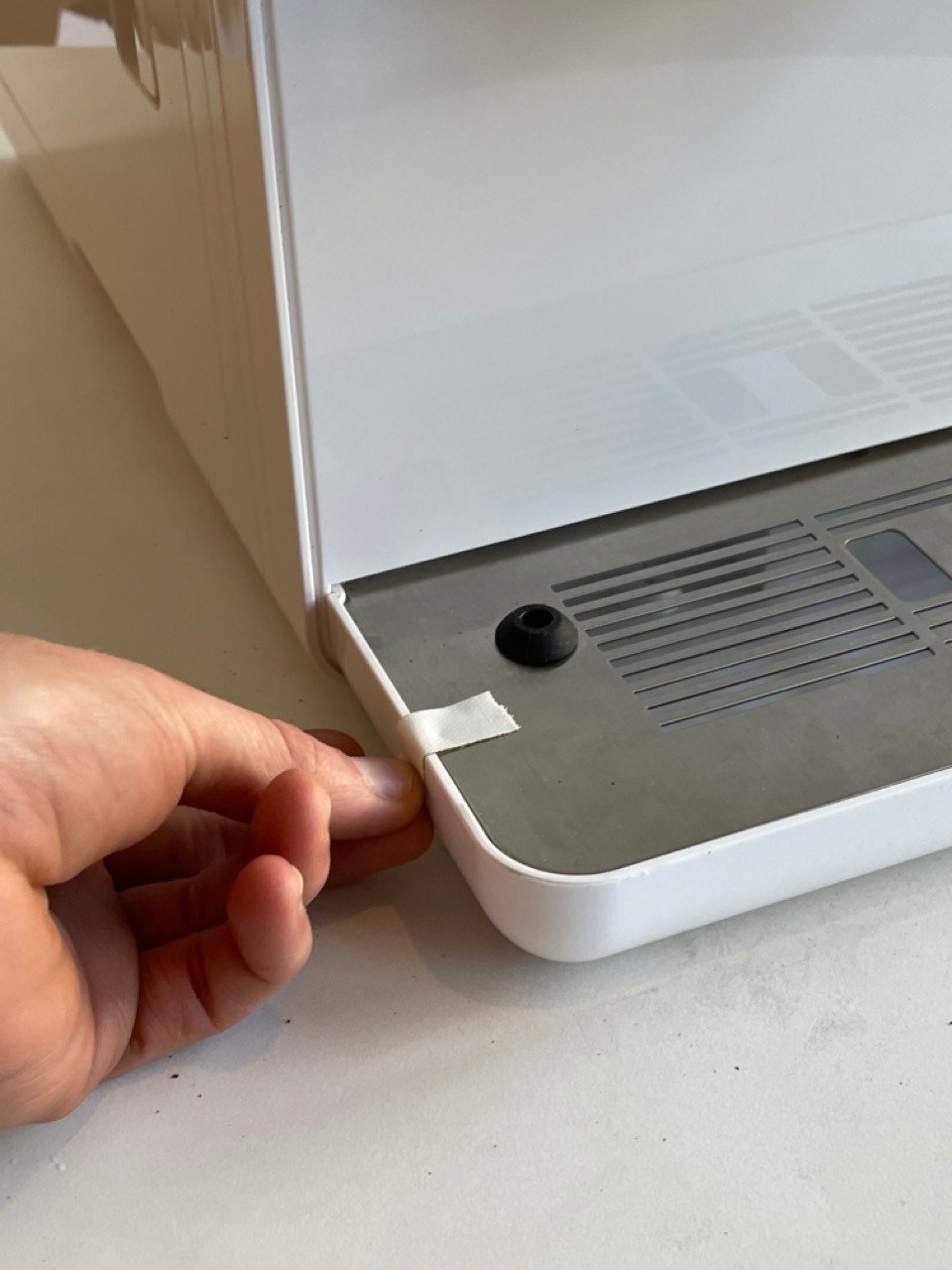 Next, all of the TK-01's moving exterior pieces (doors, hopper lid, drip tray) will be taped down to secure them during transport. Accessories and the milk carafe will be placed into their own boxes and packed together in a large box with the TK-01, which has been wrapped in a protective covering. TK-01 is now ready to find a brand-new happy home! Note that during shipping, some final grounds may knock loose, but this is completely normal and unavoidable.
After an important refurbishment process, the good-as-new TK-01s are available for order on the Terra Kaffe shop. Instead of ending up in a landfill, they are upcycled and renewed, to be enjoyed for years to come by a happy (and caffeinated) coffee enthusiast. The packaging we use is also inspected and recycled whenever possible, to prevent any additional waste. All refurbished TK-01s come with a 6-month / 1,500-brew warranty, and you can add extra protection if you so choose!
Expertly renewed tech is all the rage these days. And for good reason! You're getting a great working appliance for less. Plus, you can put some of that leftover cash towards accessories or, in this case, roasted-to-order coffee.