To me, photography and coffee go hand-in-hand. I have many fond memories of heading outside right after sunrise and sauntering through the city streets — a cup of coffee in one hand and a 35mm film camera in the other. I recall stopping at intersections, alleyways, storefronts, and abandoned buildings, taking a sip of coffee, and framing my next shot. The streets are quiet but for a distant hum of traffic — a delivery truck backing out of a driveway or an insomniac neighbor walking their dogs.
At the height of the Covid-19 pandemic, these daily walks were restorative in an otherwise gloomy era. Equipped with nothing more than a mask, coffee, and camera, I found new meaning in a long-established ritual. Though the streets were emptier than normal, I felt more connected to my neighbors, local businesses, and infrastructure. I saw my city (Denver at the time) in a new light — both figuratively and compositionally. When I moved back to my hometown, New York City, I saw those streets in a new light, too. The lessons I learned in patience, observation, and (obvious, but worth noting) photography reverberate today. I think the best hobbies often combine your favorite rituals, which is why I was excited to combine my two loves — coffee and film photography — into one.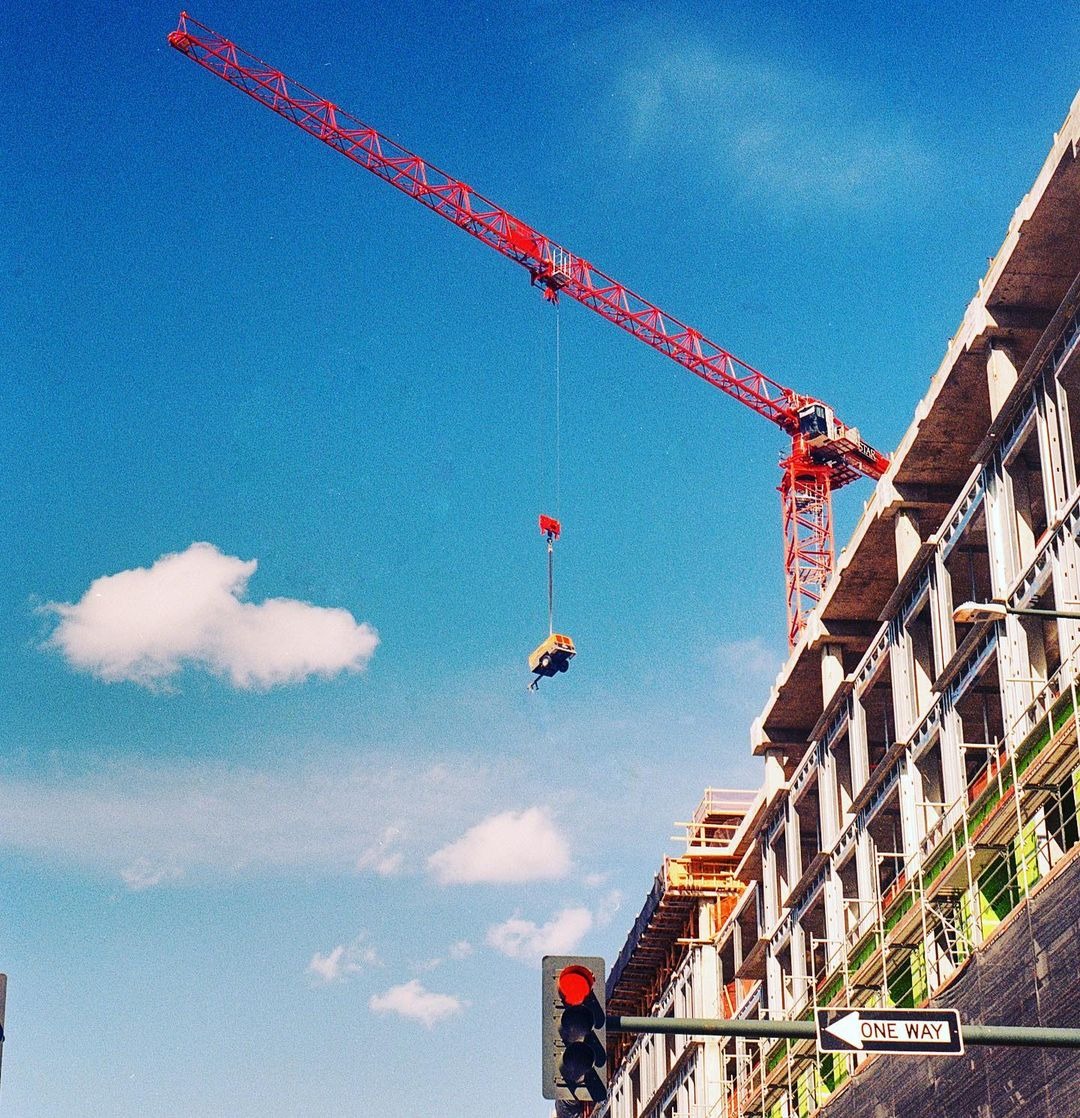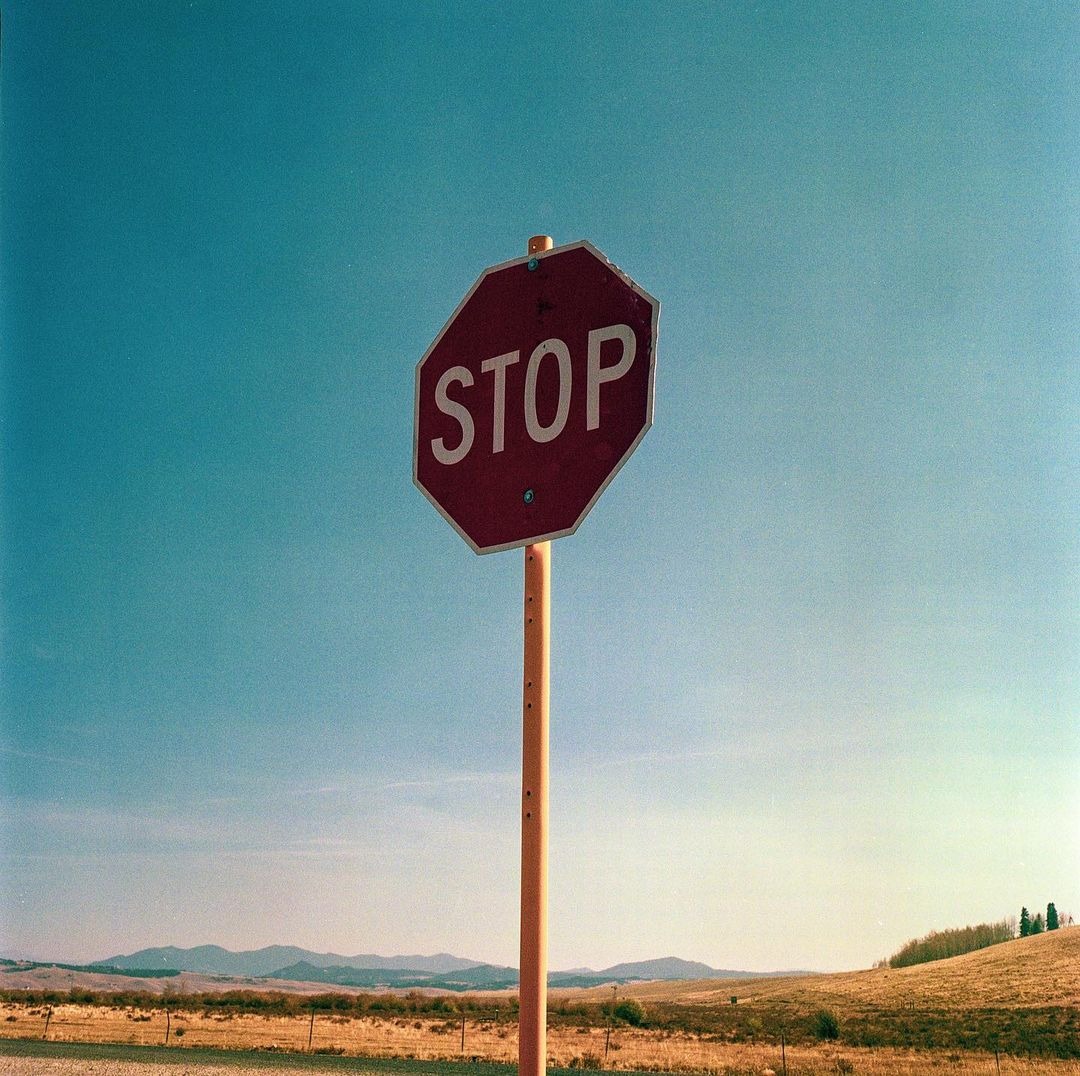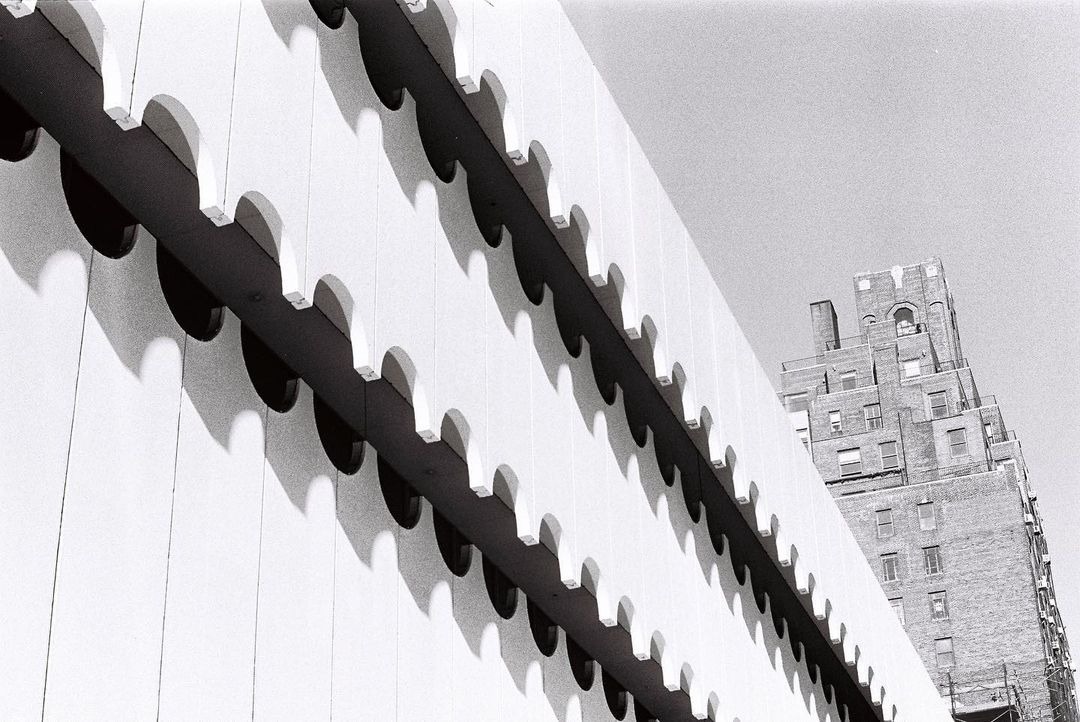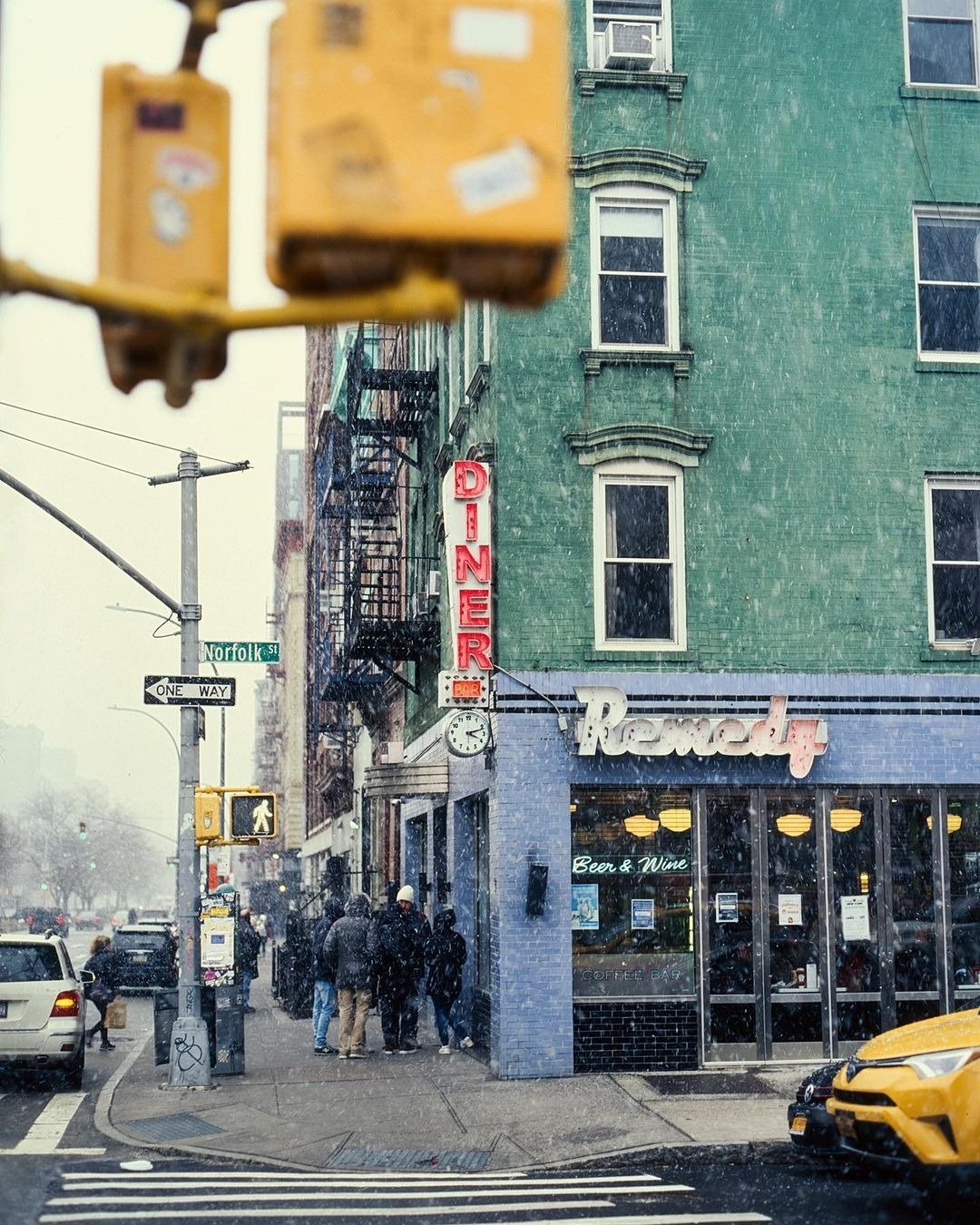 From espresso shots to camera shots
Film development and espresso have a charming number of things in common. Generally speaking, they are both liquids that require a lot of calculations to produce. In a similar vein, you are completely within your right to avoid any mathematics whatsoever and still enjoy both. On the one hand, you can go to a coffee shop or use a superauto machine to get delicious espresso, no questions asked (and no calculator required). The same can be said of photography — you can finish a roll of film and send it to your local shop for processing. But…if you really want to go crazy, you can break both down to their base ingredients, weigh individual chemicals to the decimal, and perform an entire science experiment before you are met with a finished work of art. Nerd stuff!
Caffenol is a solution containing caffeic acid (present in coffee or tea), sodium bromide, sodium carbonate (washing soda), and ascorbic acid (vitamin C), which can be used to develop black-and-white photography film — and I did just that! James Hoffman has a great in-depth video, where he uses his own recipe to turn fresh espresso into a liquid film developer. I used our office TK-01 to replicate his experiment (with a few tweaks), and all it took was a refractometer to measure Total Dissolved Solids (TDS), some math I haven't used since grade school, and a whopping 14 shots (600 grams) of espresso!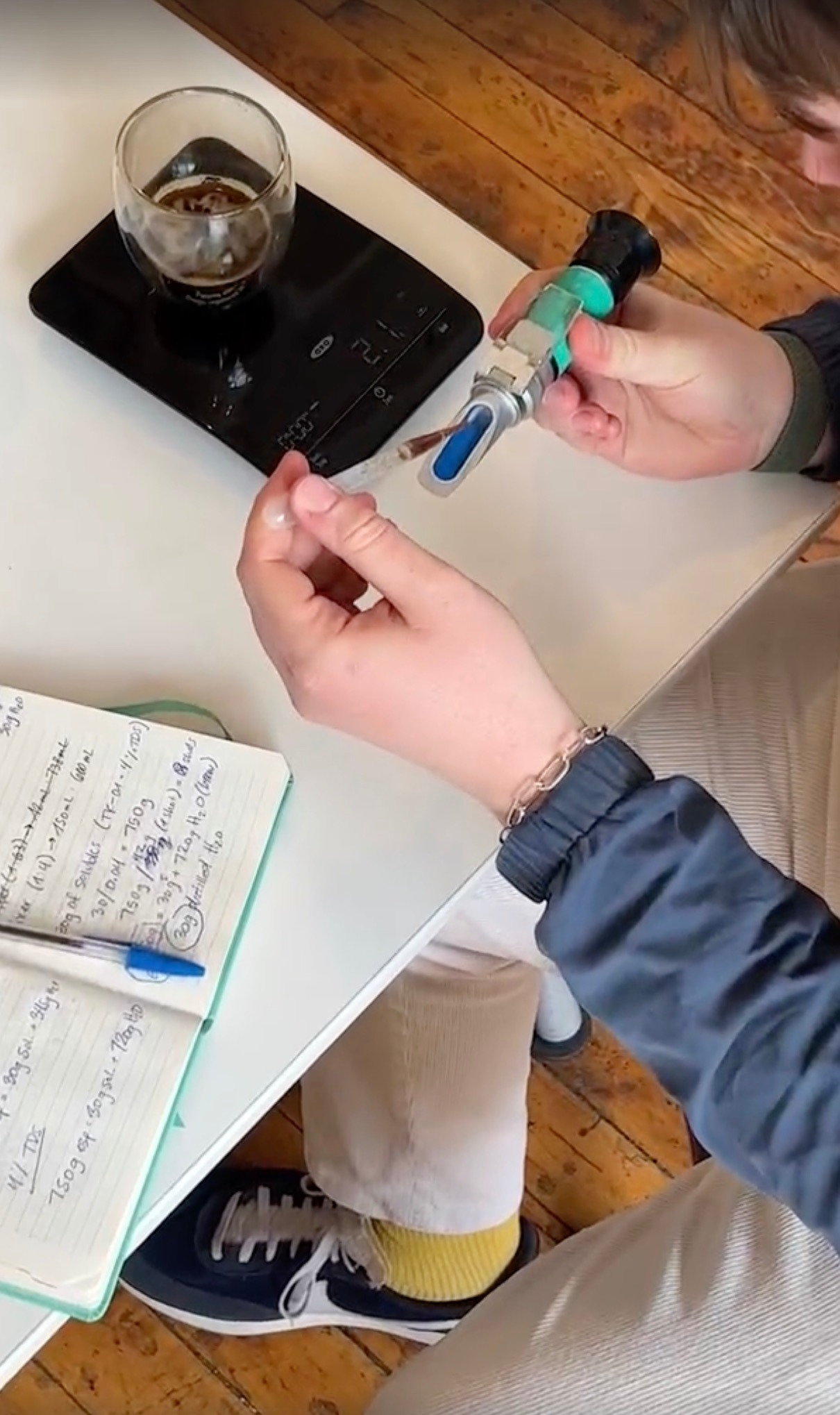 I used a refractometer to measure our coffee's TDS (total dissolved solids).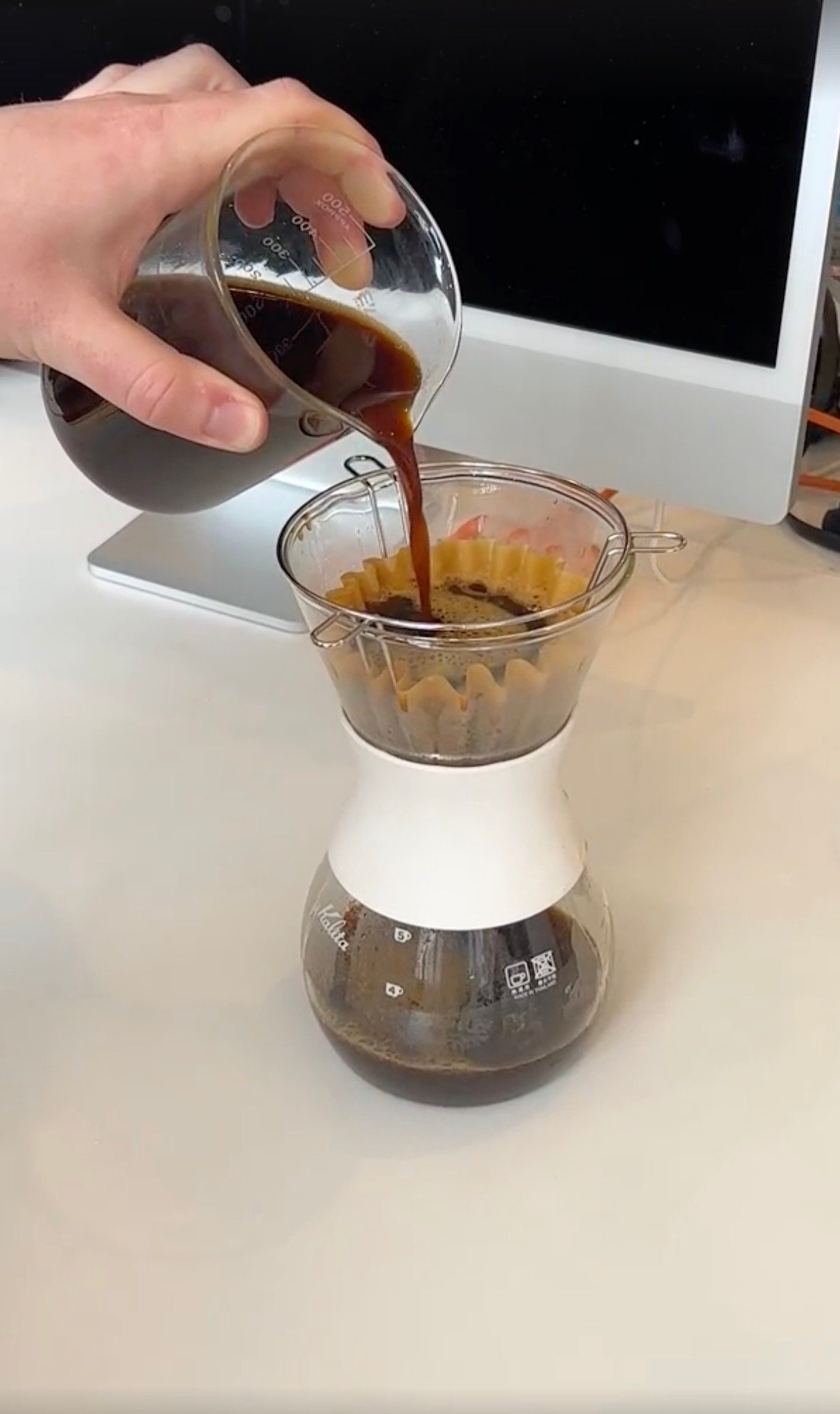 After popping a canister of film into my 35mm camera and using the standard 36 exposures on various shots of friends, co-workers, neighborhood landmarks, and so on, I was ready to mix the concoction in question. Would these priceless memories be revealed by coffee's magical properties? Or would they be wiped away forever, ruined by espresso's misconstrued and apparently limited magical properties? Time would only tell. I added all the ingredients (distilled water, espresso, vitamin C, washing soda, sodium bromide, and love) into a large beaker, stirred, and prepared my developing tank.
A developing tank is a rather simple container that allows a liquid developer to be added without ever exposing the film to light. But first, you have to add the film to the tank, which requires absolute darkness and a certain level of hand coordination. I put all the relevant equipment into my developing bag, zipped it up to prevent any light, and began disassembling the film canister (so as to retrieve the rolled-up film from within), loading the roll onto the take-up reel, placing that reel in the developing tank, and closing up the tank. Once complete, my film was ready to get caffeinated.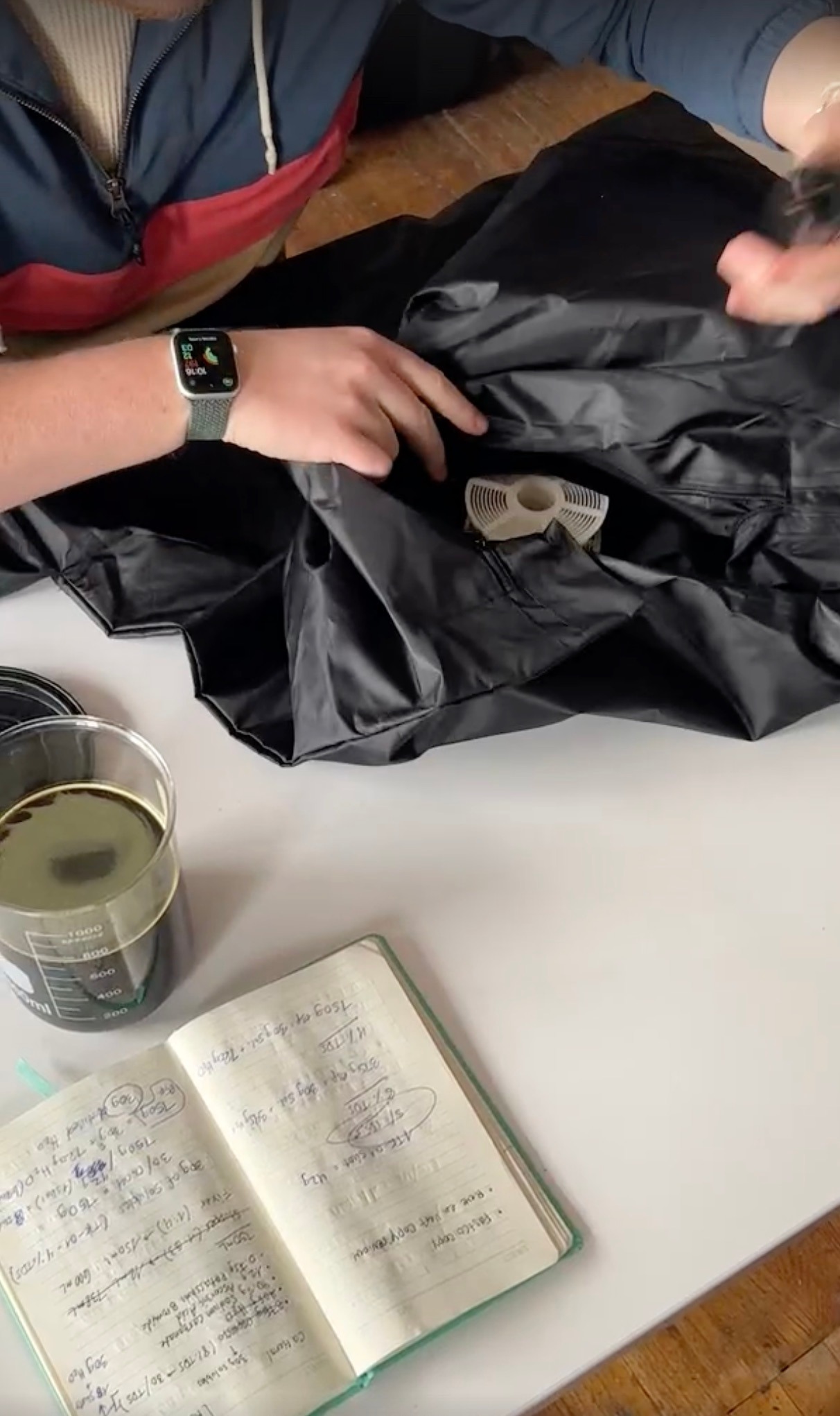 Loading my equipment into a changing bag.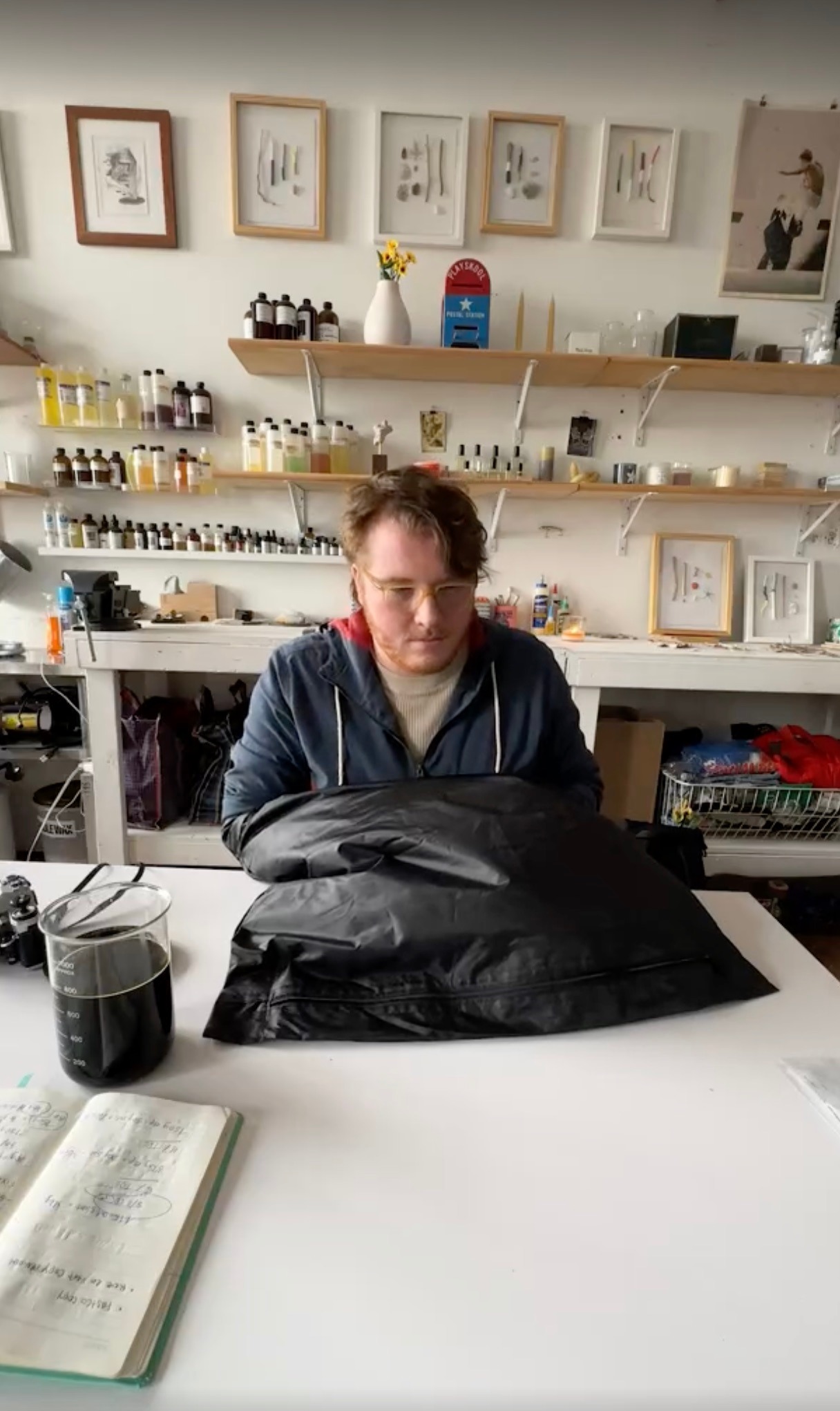 This step requires total darkness and a steady hand.
Every stock of black and white film has varying time requirements for the developing process. For the sake of this recipe, I developed my Ilford HP5+ 400 with Caffenol for eleven minutes, with agitation intervals every 30 seconds (agitation simply means you twist, flip, and rotate the tank to expel any air bubbles and ensure event developer coverage on the film). Once those eleven minutes were up, I poured out the developer and quickly replaced it with the stopper solution, which freezes the developing chemistry — essentially pressing pause on the images that form on the film. The next step called for the fixer. The fixer takes those frozen-in-time images and finalizes their appearance. It also removes any silver ions from the film to prevent any fogging or discoloration down the line. After dumping the last bit of chemicals and rinsing with some water, the film was ready to be viewed. How did it all shake out? Here are some of the final results: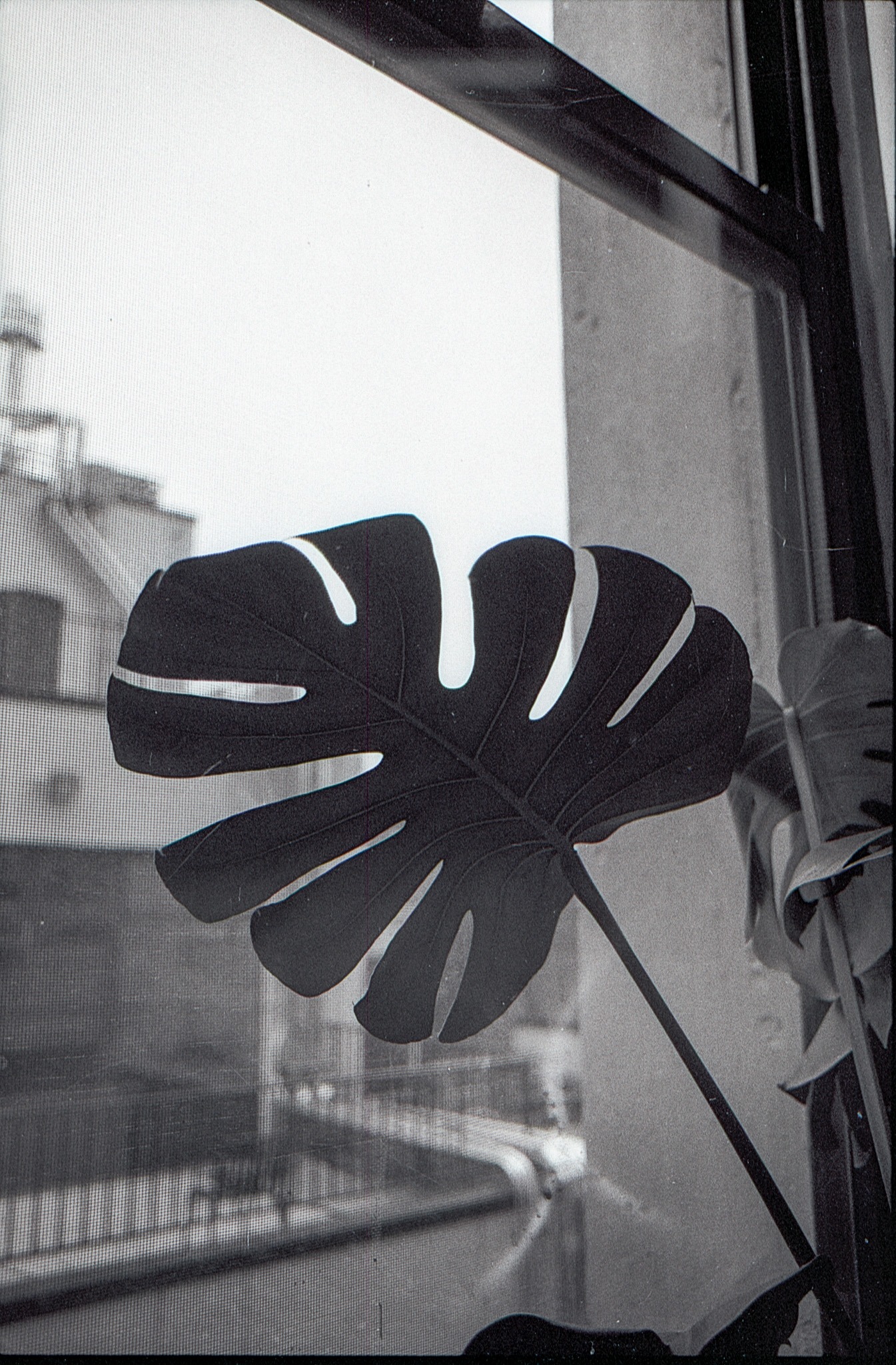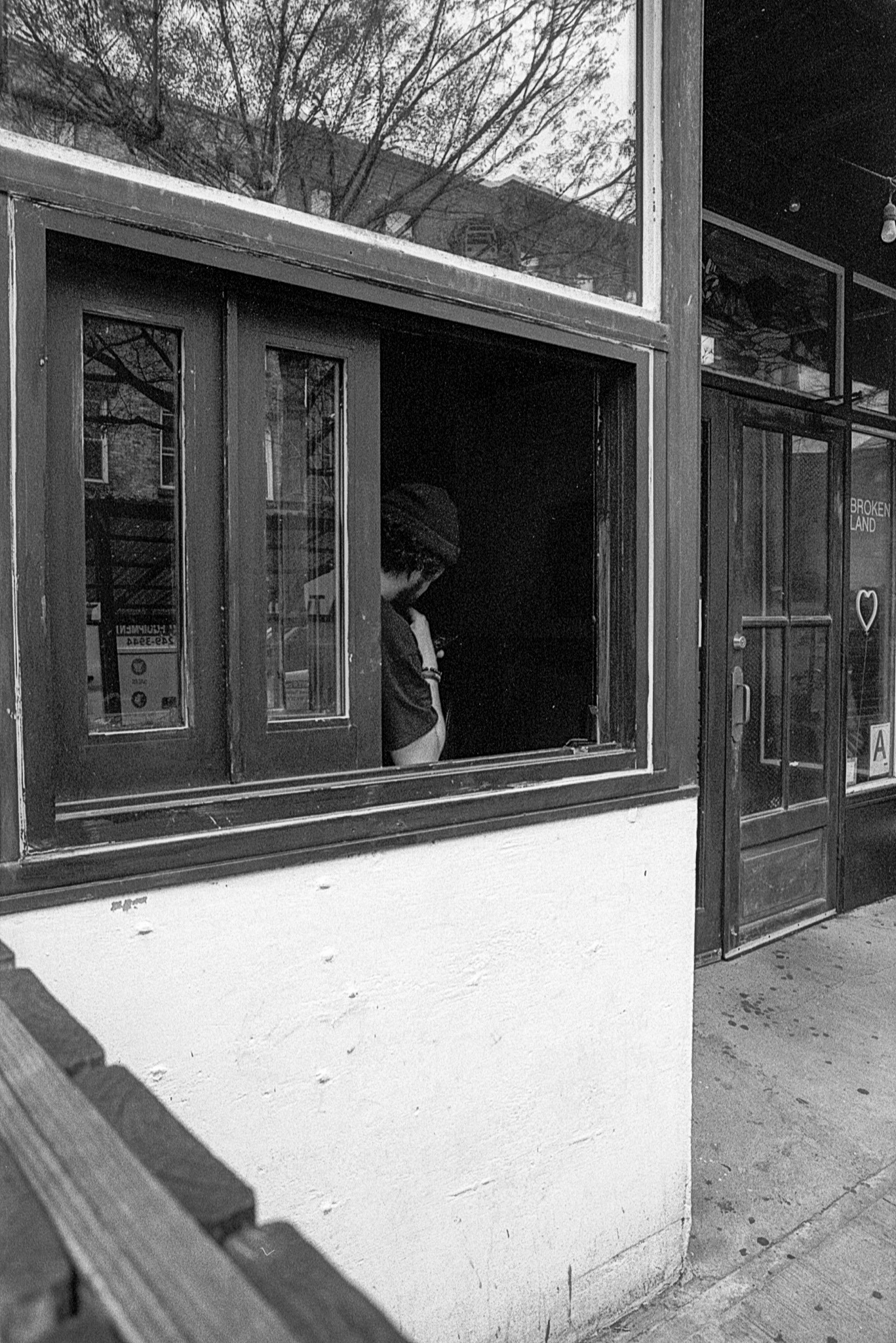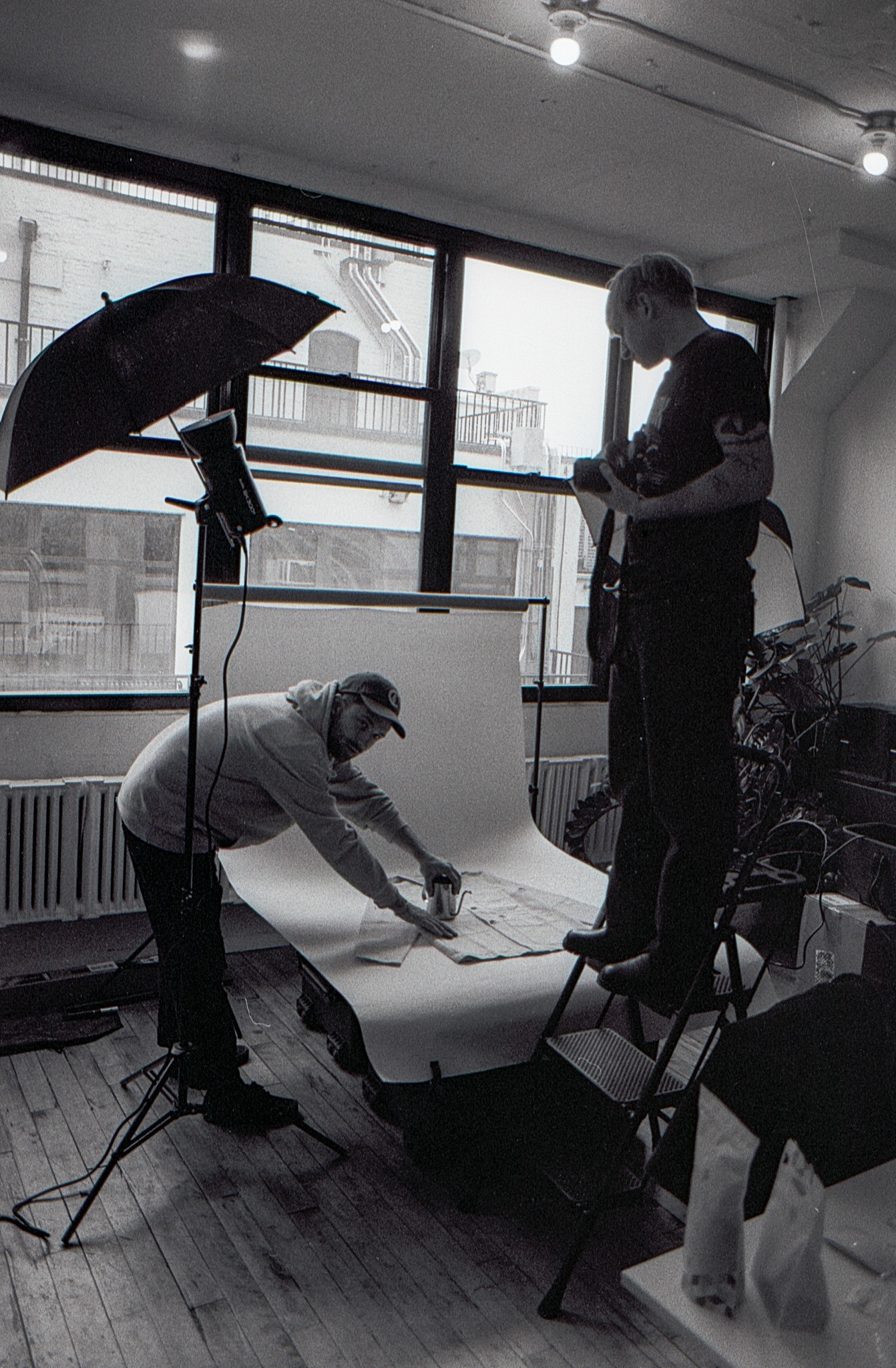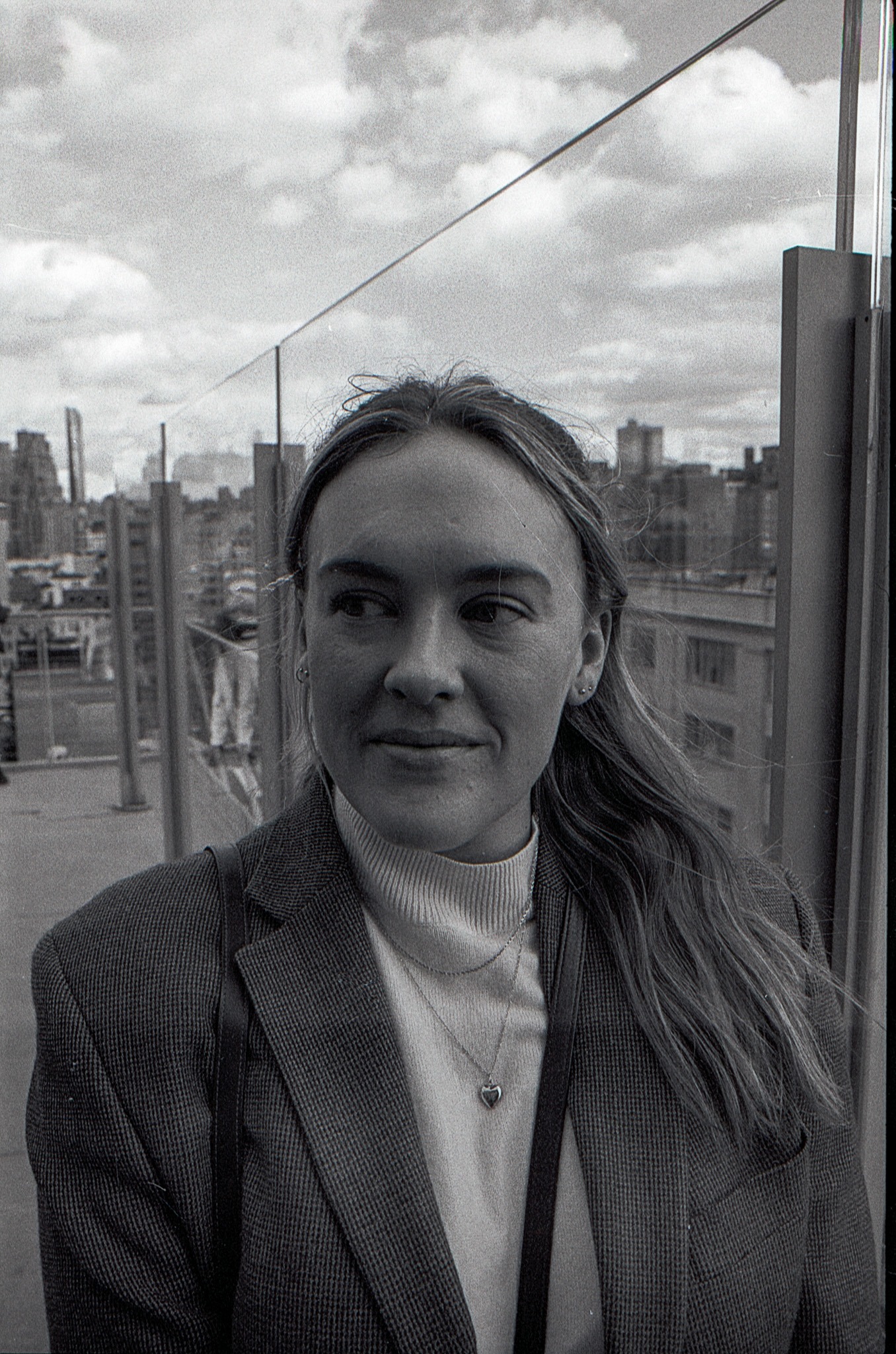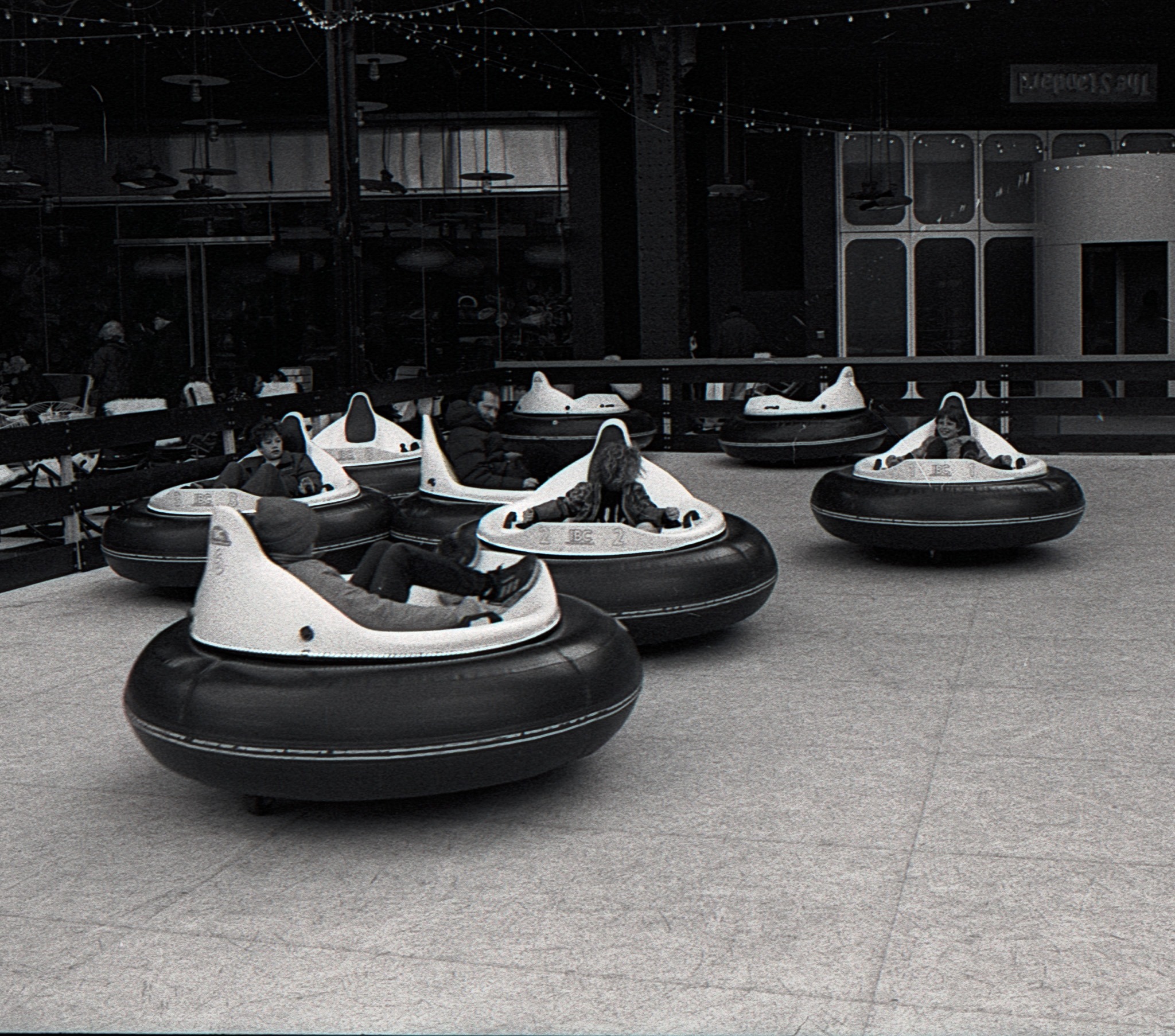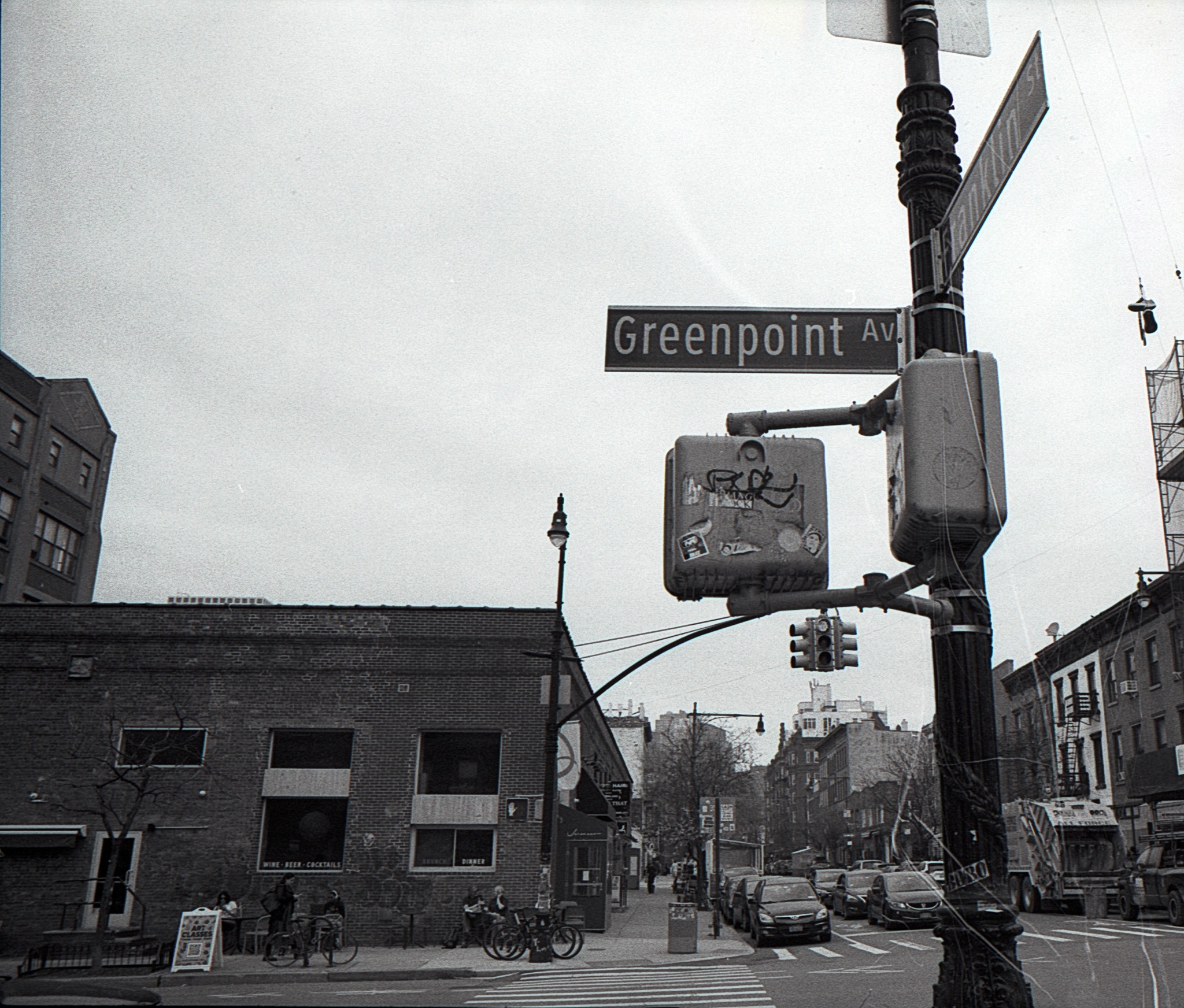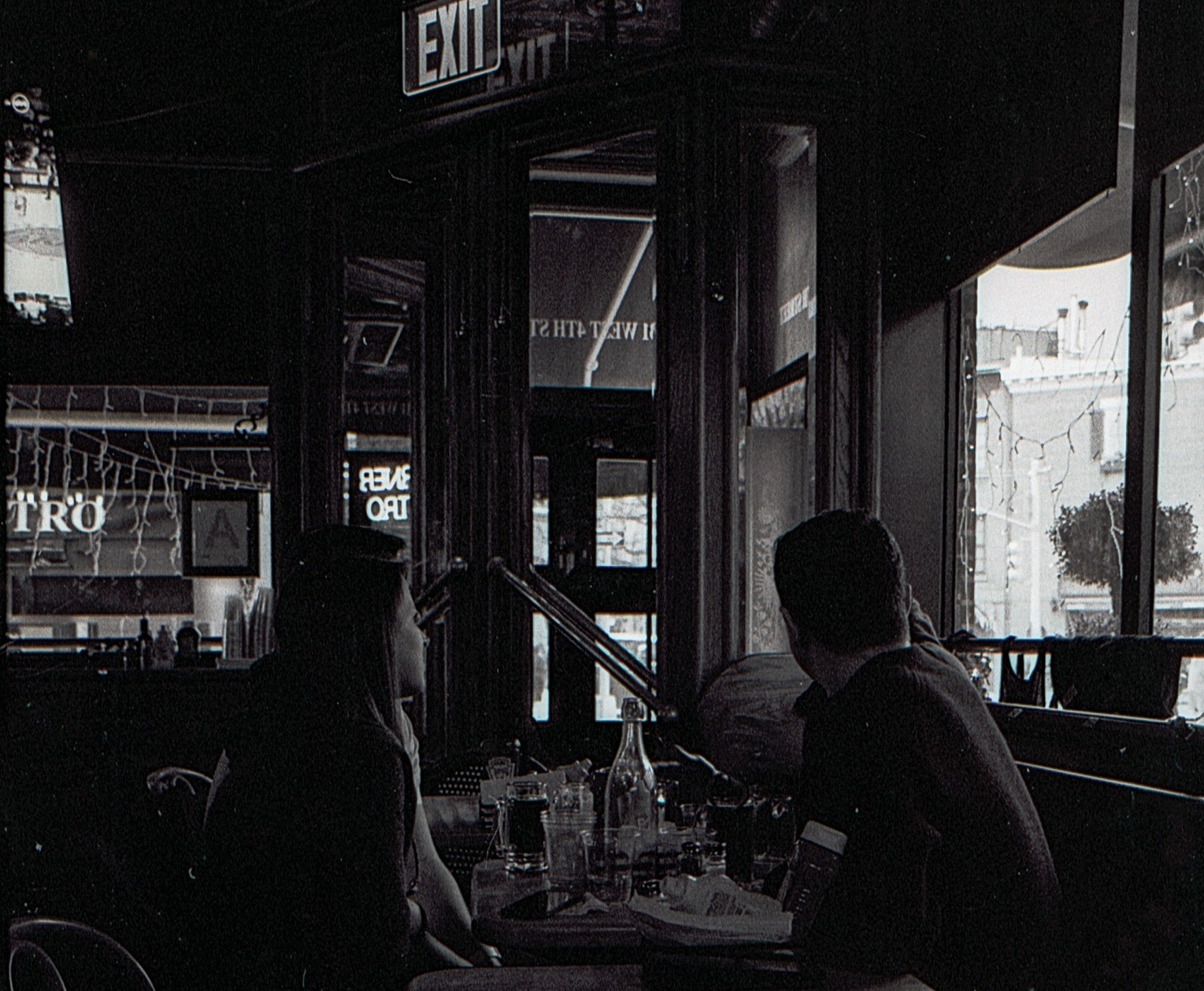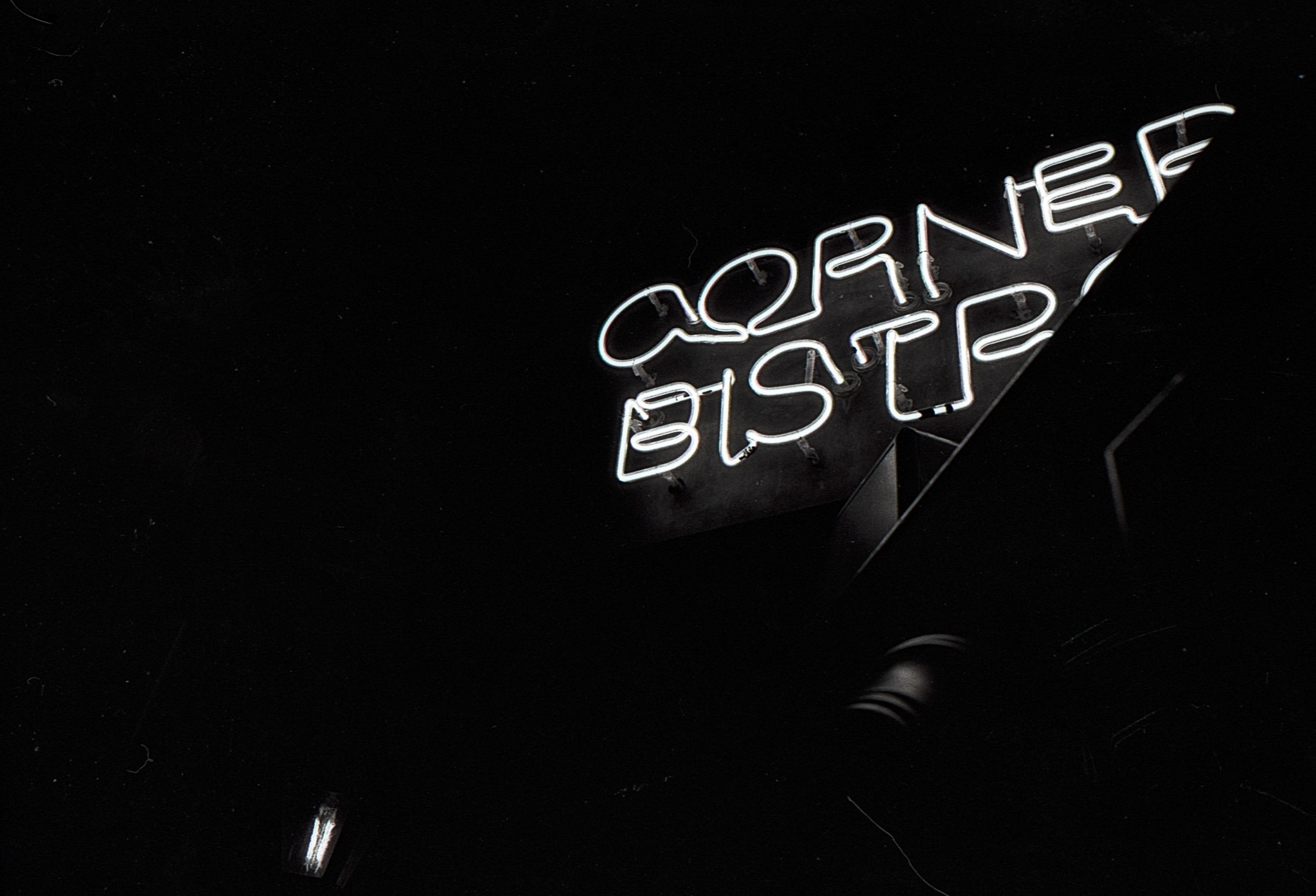 If you're wondering, the film does not smell like espresso, but it does make me crave some every time I look through these photos. To think we started with fresh-made espresso on TK-01 and ended with full-detail photographs just goes to show that coffee, yet again, is fundamental to some of life's fondest memories.