It's one thing to talk about the importance of great coffee and how it can elevate any daily ritual. It's another thing entirely to show it off and demonstrate the power of a precision-dosed and artfully extracted shot of espresso. And to be able to taste it? That's a game-changer. As timing would have it, we did all three at New York Coffee Festival, where lucky attendees could see and experience our brand-new TK-02.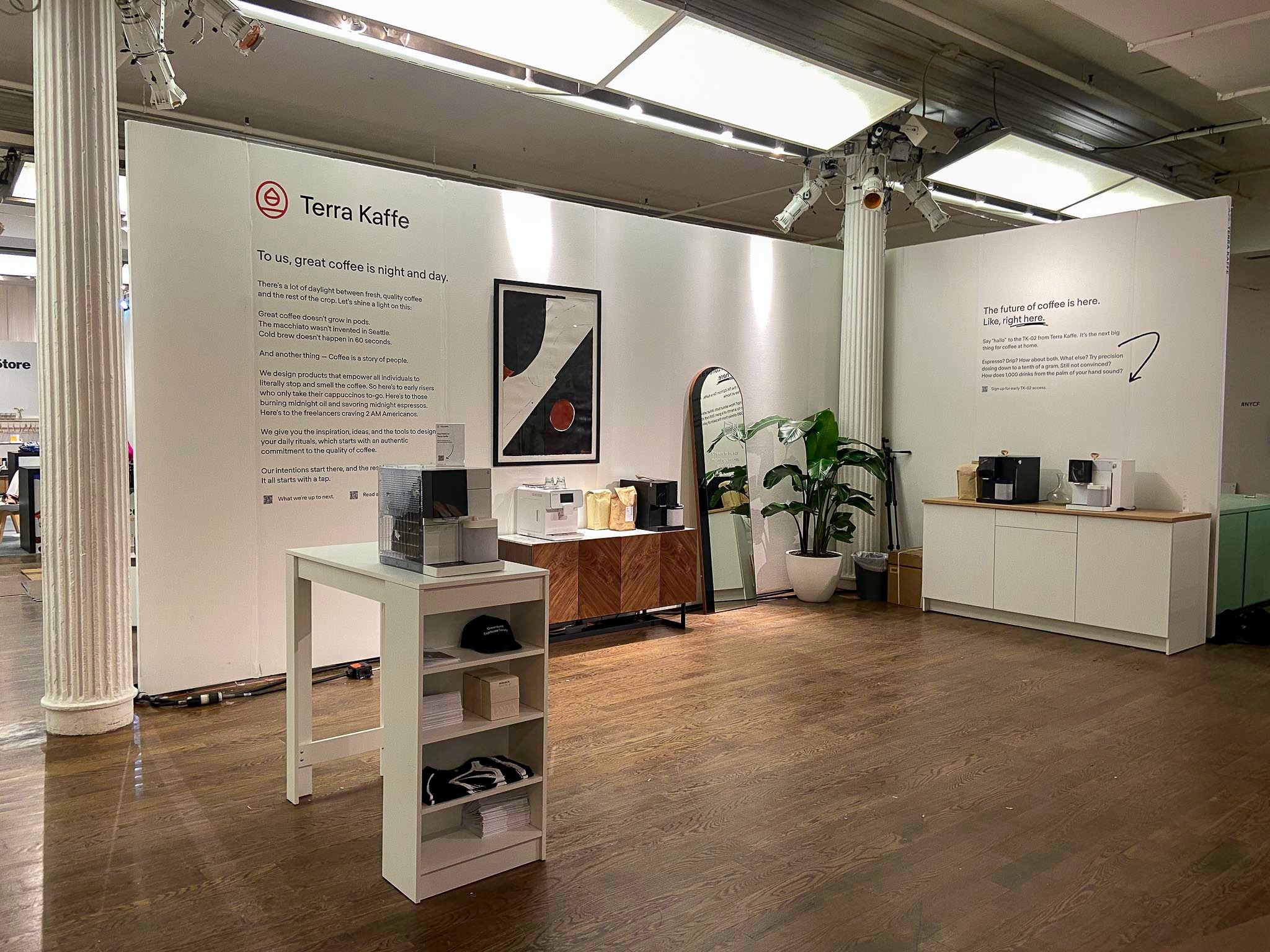 The calm before the storm...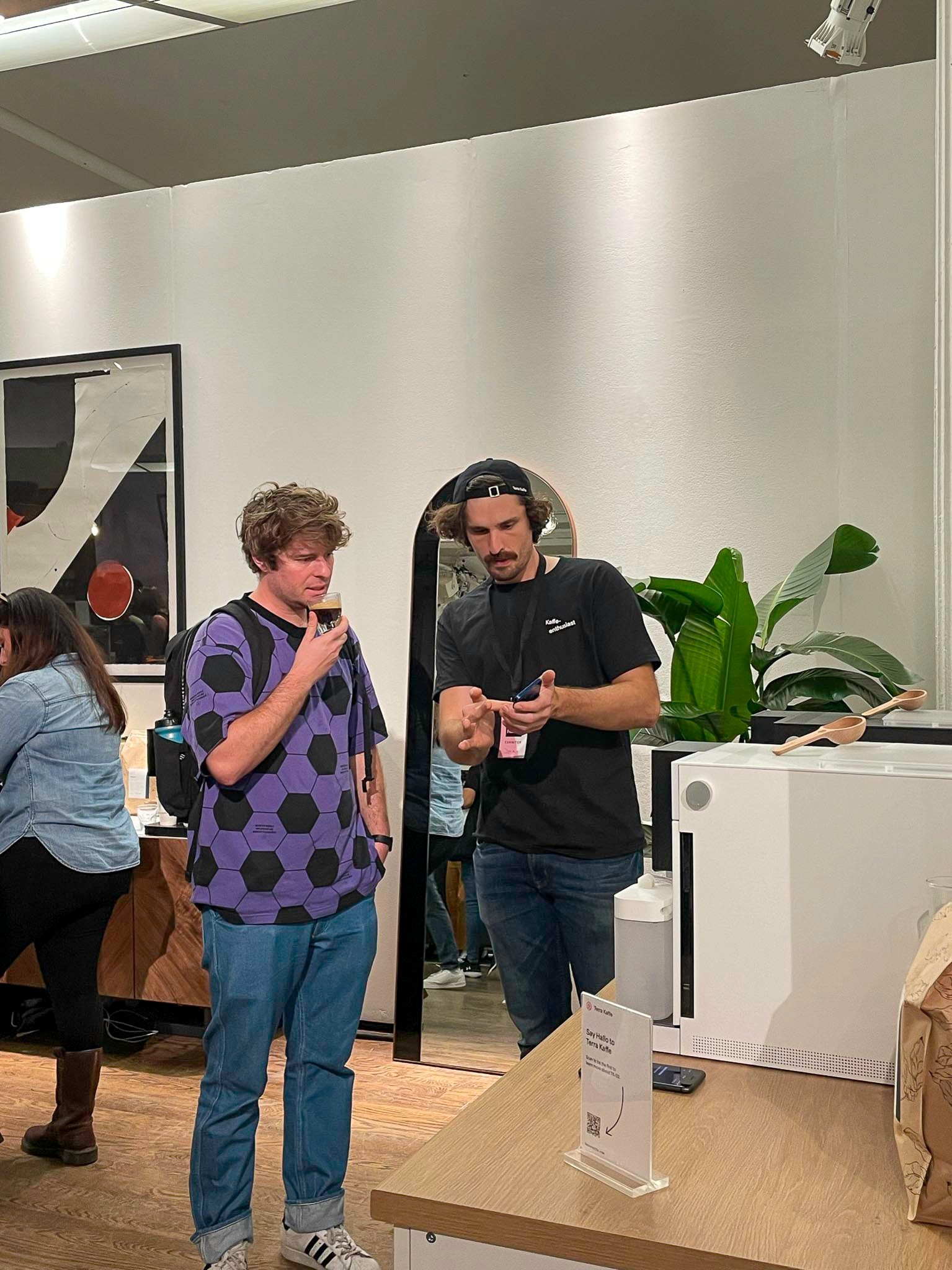 You can unlock TK-02's full features by downloading the free Terra Kaffe app!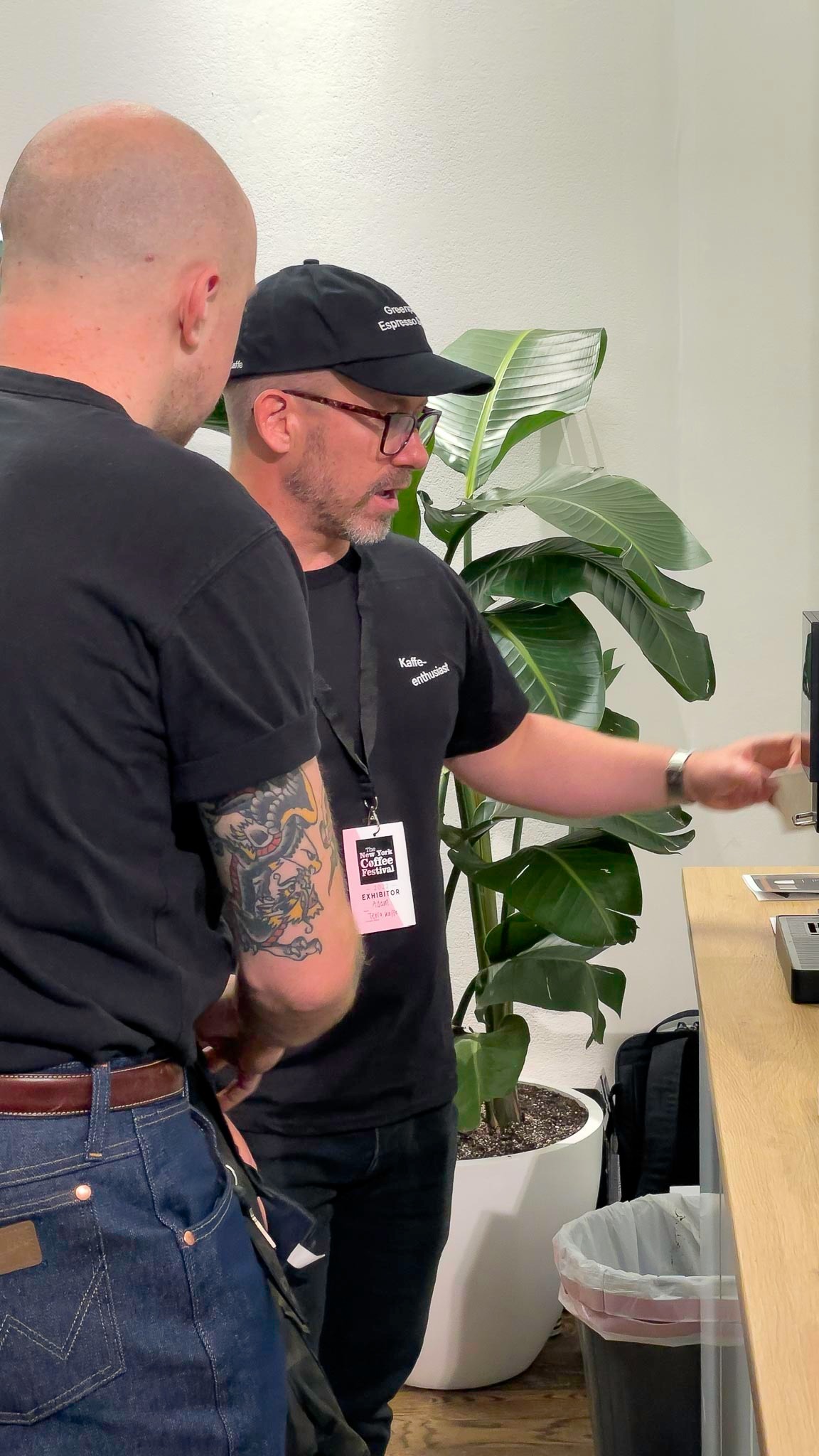 Everyone loved TK-02's 5-inch touch display.
Reporters, industry experts, and coffee fans alike stopped by to see what Terra Kaffe had in store. Fellow coffee enthusiasts were treated to live demos of TK-02's impressive brewing credentials, app-connected capabilities, and more. They even got to try some of the long-anticipated drip coffee, which wowed and amazed with its impeccable flavor and perfect temperature. A genuine team effort, exhibiting at NYCF was an all-hands-on-deck undertaking.
Members of the marketing, engineering, and customer experience teams answered questions and pulled shots! Founder and CEO Sahand schmoozed with just about everyone and pointed out the highly technical components that put TK-02 on top. (It helped to have unlimited access to quick coffee to keep the momentum going.)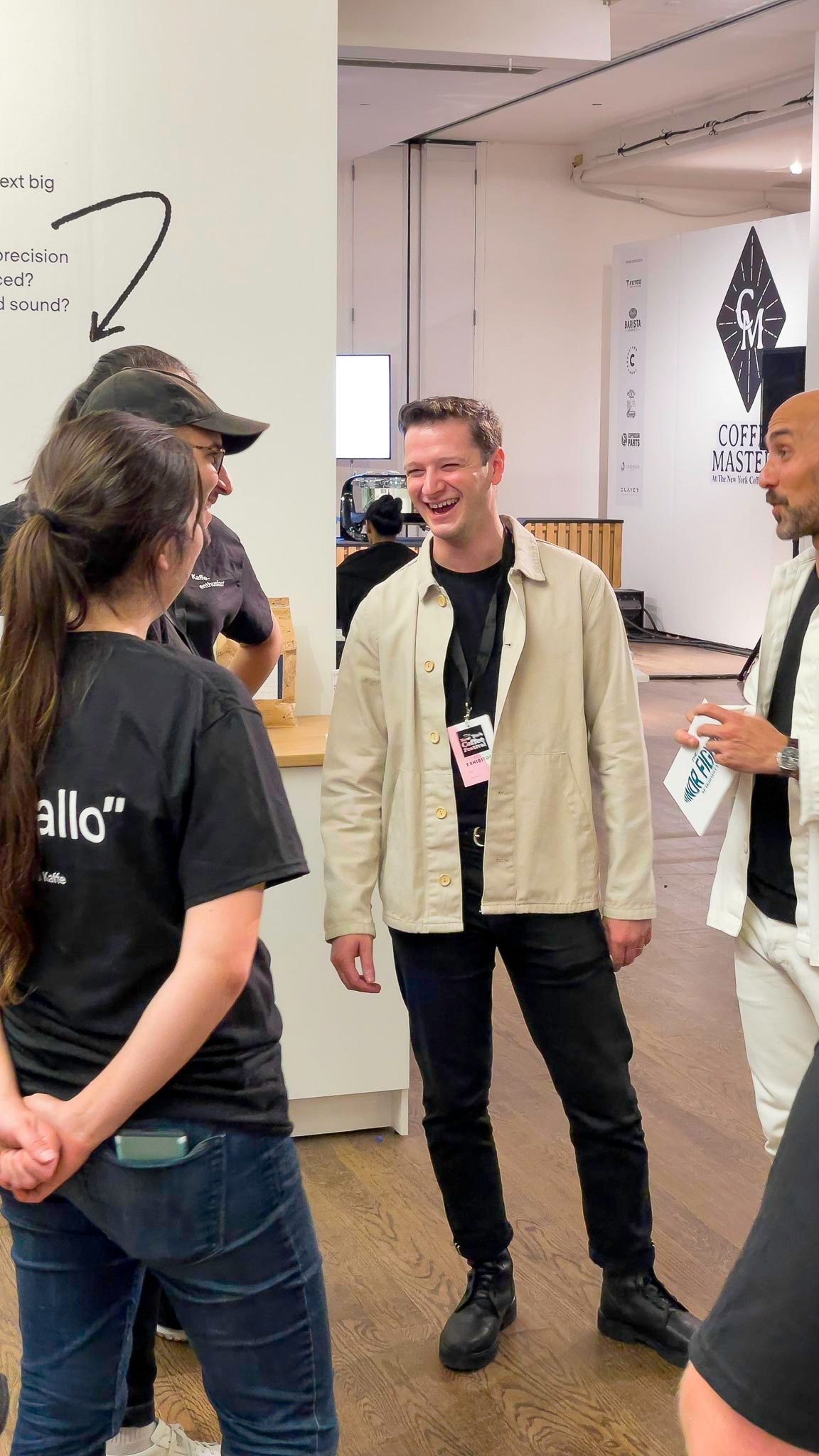 Our friends from Parlor stopped by to say "hallo!"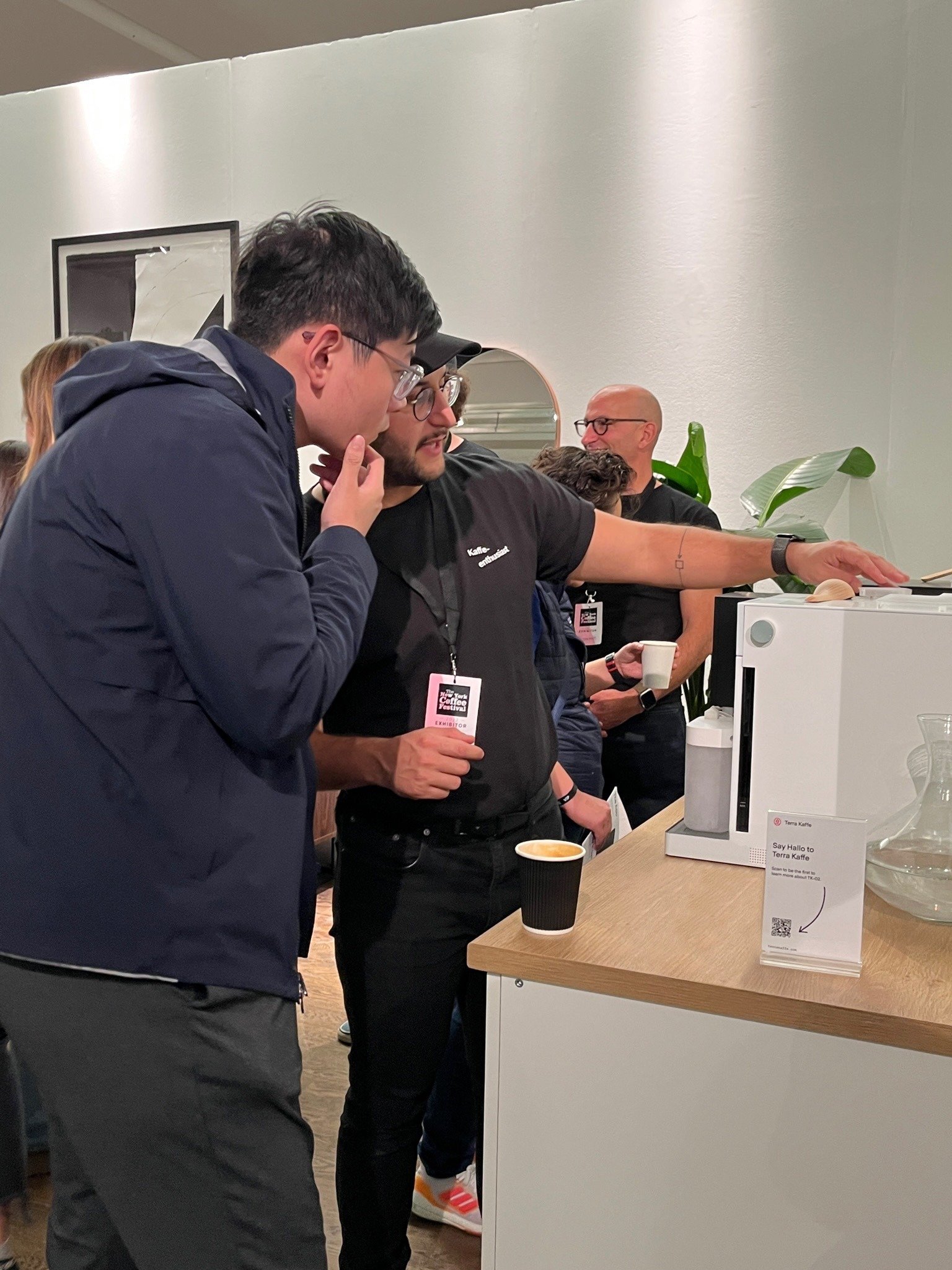 Founder & CEO Sahand chats about TK-02.
There were so many other amazing coffee installations happening at NYCF! We were right next to our friends at Parlor, who were giving out luxuriant espresso shots and cans of their cold brew. Variety Coffee was whipping up what must've been the sweetest and most delicious coconut frappes we've ever tried (I think each of the TK team members had two apiece), and Oatly's booth replicated the coziest coffee shop you could imagine while serving an endless supply of frozen ice cream bars (if there was an end to their supply, we never saw it). You can also check out more highlights from Sprudge, who covered yours truly (and many others) in their NYCF roundup!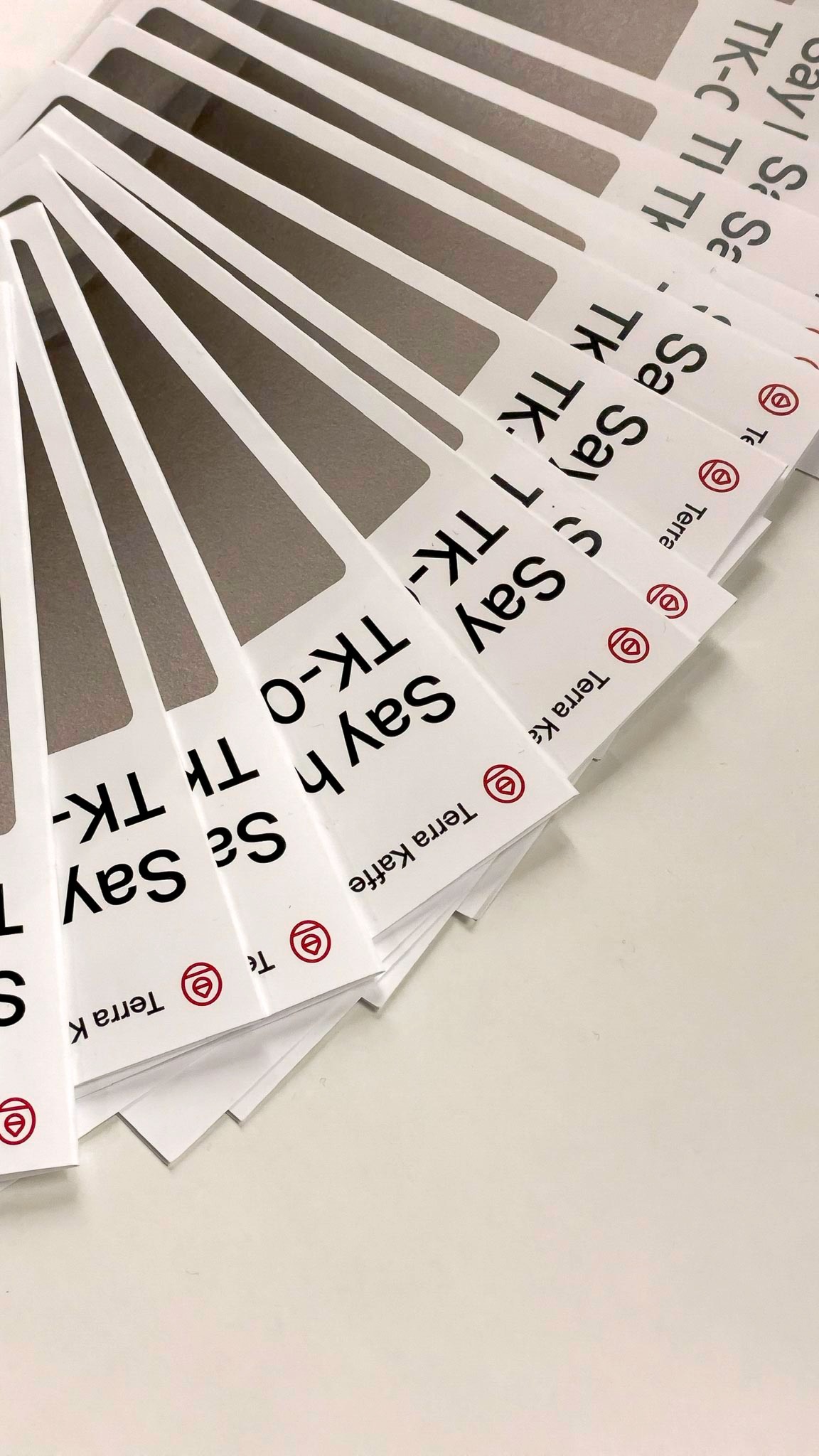 What's a festival booth without some sleek leaflets?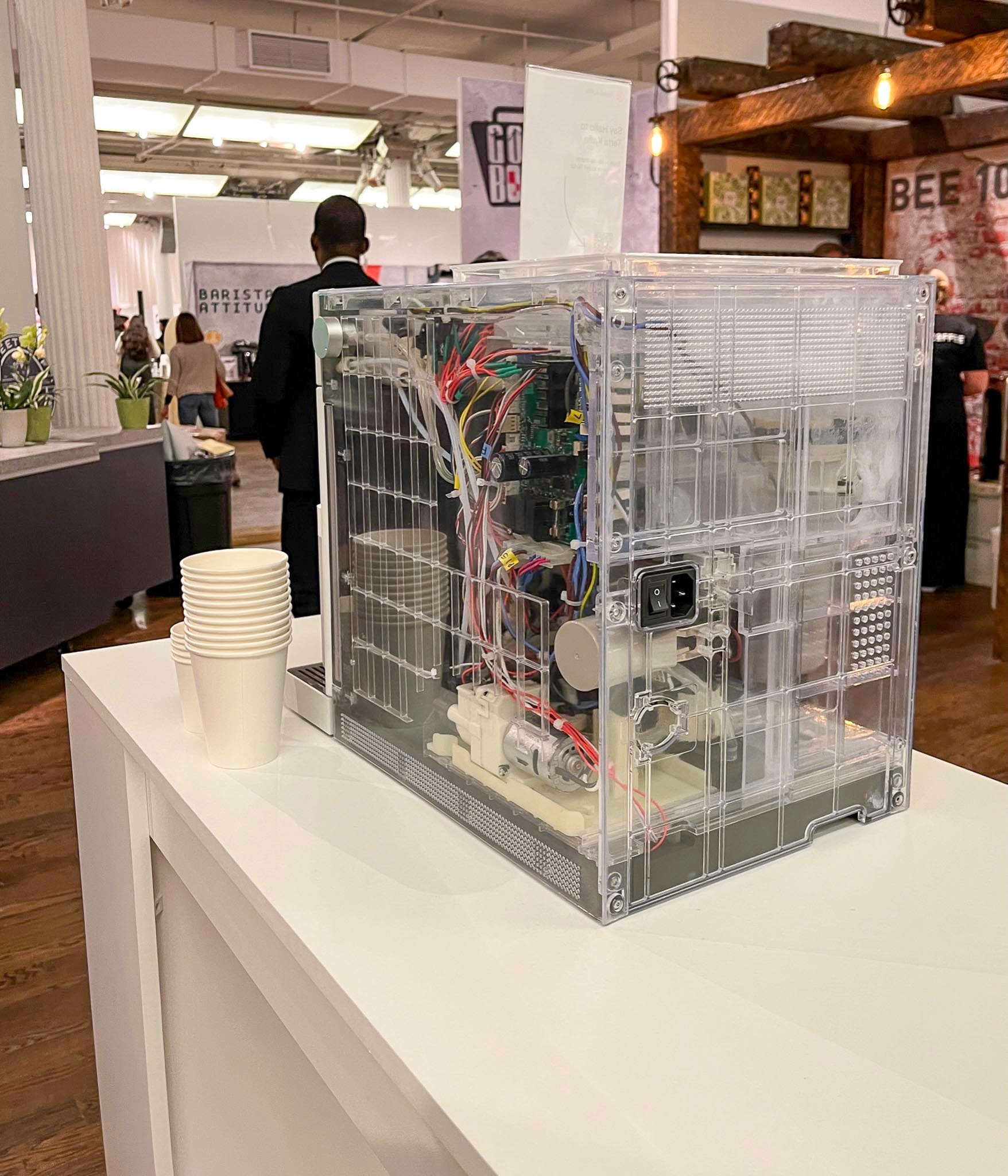 Everyone loved our specially-designed clear TK-02!
All in all, NYCF weekend went off without a hitch. It was one of the first times the entire Terra Kaffe team attended an event of this magnitude, and it was the perfect venue for launching TK-02. So much hard work has been put into every detail of TK-02, to bring to your countertop and fundamentally change how you enjoy your coffee rituals. NYCF was our chance to put it in front of old friends and new fans, and we couldn't have had a better time doing it!
Didn't get a chance to see TK-02 in action at New York Coffee Festival? You can catch our latest IG Live here to see a demo conducted by our Founder & CEO, Sahand, and CXO, Cate!